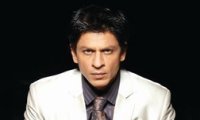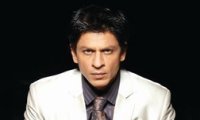 'Jitne moonh utni baatein' – Shah Rukh Khan could well be muttering this under his breath right from the time promotion of
Ra.One
kick-started till the time
Don 2
was eventually declared a hit. In fact in his two decade of movie making experience, 2011 could well go down as the most eventful year for Khan who has seen the worst and the best of the worlds in a matter of few months.
While for detractors, he was pretty much a punching bag that was finally softened enough to be hit hard, even for die hard fans there was a chink in his armour that was exposed. Naturally there were 'talks' and though he may laugh away with the adage of 'kuch toh log kahenge', deep down in his heart Shah Rukh too would be thinking that the next couple of years are all set to be the most crucial of them all.
Let's look at the competition first
Audience reception to quite a few blockbusters, especially in the last three years, has pretty much shown that they are receptive to other major (or upcoming) stars as much as they were loyal to Shah Rukh Khan all this while. When Aamir Khan set the benchmark for a Rs.100 crore winner with Ghajini and followed it up with 3 Idiots, Salman Khan went ahead and scored a hat trick with Dabangg, Ready and Bodyguard. Meanwhile somewhere out there Ajay Devgn too felt that he had it in him to deliver with Singham allowing him to join the gang.
This means that amongst senior actors even though Akshay Kumar and Hrithik Roshan are the only ones waiting for that magical '100 crore' film, Shah Rukh Khan was a relatively late entrant with Ra.One and now Don 2 (it should reach this milestone by end of it's second week run). Yes, in a way it is a tad late arrival because for an actor who has set one benchmark after another, Shah Rukh was always expected to be the first to reach that mark. Nevertheless he is now a part of the elite group and would soon be joined by Hrithik and Akshay, what with Agneepath, Housefull 2 and Rowdy Rathore looking good.
This means that 'picture abhi baaki hai mere dost'. There are as many as six contenders in the topmost zone which means that for any one of them to edge their way past the other, the stakes have to be set much higher. Just a Rs.100 crore film won't be enough; after all it would only be a norm in the next couple of years. The idea is to go beyond. Aamir has done that already with 3 Idiots, now someone has to think beyond.

First things first – no experimentation please
When it comes to thinking beyond, the idea is to still get it within the parameters of a commercial entertainer. If someone out there feels that a Dhobi Ghat, Phir Milenge, Aakrosh, Guzaarish, 8X10 Tasveer or a My Name Is Khan can turn out to be one such film which would eradicate the thick line between playing safe and experimenting then well, he is sadly mistaken. Right from the actor, makers as well as the audience realise that such films basically cater to niche segment and even when they are well made (as was the case in most of them), that doesn't sum up well to entice audience into theatres in hordes.
In fact bigger a film, lesser are the chances of an experiment to actually reap benefits. A James Cameron could well put 10 years of his professional career on stake for an Avatar but Shah Rukh would be the first person to stand up and confess that investing five years on Ra.One did result in quite some heartburn at the end of it all. Of course for him it was the labour of love but for audience out there, it was one experiment that led to extreme reactions, something that is hardly conducive for the business of a movie with such high budget to prosper.
The fact is well understood by the Big 6
No wonder, each and every superstar belonging to the big league is playing safe with a vengeance. In fact it pretty much seems that they have taken the Doomsday prediction quite seriously and hence wish to make that big splash before 2012 comes to a close (and presumably the world comes to an end).
Picture this: Salman Khan is doing Ek Tha Tiger with Yash Raj Films and Katrina Kaif, a combination that just cannot go wrong. Moreover he has Dabangg 2 as a cherry on the cake. Akshay Kumar has the hugest list with Housefull 2 and Rowdy Rathore pitching him in the most commercial of slots. Hrithik Roshan has gone massy after 'God-knows-how-many-years' with Agneepath. Ajay Devgn is already smiling even though Rohit Shetty is yet to reveal the First Look of Bol Bachchan. As for Aamir Khan then well, as long as he doesn't pitch the film as another Dhobi Ghat, everyone understands that Talaash would be big.
Shah Rukh can see that as well
This is pretty much obvious from the fact that his next two films are not just the biggest of the lot but also come with the tag of 'safe and secure guaranteed'. One waits to see how much of a quintessential Yash Chopra hero does he turn out to be when he pairs up with Katrina Kaif and Anushka Sharma but one thing is for sure that the world created for this yet untitled venture would be the kind that has been awaited by audience for years now.
After all, ever since the release of Yash Chopra's Veer Zaara (2004), Shah Rukh has experimented way too often. His only 'safe' films were Don – The Chase Begins Again and Om Shanti Om, case in point being Swades, Paheli, Chak De India, Rab Ne Bana Di Jodi, My Name Is Khan as well as Ra.One taking the experimental route. Some worked, even fetched him critical acclaim, and a couple of them didn't. However he could still afford to play on his experimentation mode for a long period as competition was either absent or way too minimal to shake his King throne.
Fortunately for him, Don 2 has turned out to be that long rope which he can hold on to well and enjoy his family holiday in Dubai. However, given the kind of choices that he has decided to make for 2012, it is clear that it is safety and moolah first, a quest for superstar status intact and desire for being the numero uno 'Baadshah Khan' that is the 'big' driving factor. This is pretty much evident from the Rohit Shetty film that he has signed. Though one could have hardly imagined the duo coming together ever, it is a reality and that by itself should be heartening for those expecting a biggie here.
Evolution would have to be continuous though
Now this is one question that has been making the rounds ever since Don 2 demonstrated its massive pull in the multiplexes which (thankfully for him) diluted the film's average performance in the single screens. It was obvious that this film was not for those who were expecting a Raj or a Rahul from him as Shah Rukh not just left his romantic side aside but even chose to make Don 2 a 'mostly song-less' film, something which was nothing less than a sacrilege for millions of his fans and followers.
A change is in the order and Shah Rukh has announced it in not too subtle manner as well. It is obvious that he doesn't intend to cut a sorry figure of himself by serenading girls half his age around the trees. Now that's actually a step in the right direction because he is ageing gracefully instead of giving his detractors yet another opportunity to pick on him. Of course he is at a precarious position where getting all lovey-dovey is out of question while experimentation is coming with its own predicament.
A call for the filmmakers
This indeed brings him at the crossroads where safer films like the ones with Yash Chopra and Rohit Shetty are good for 2012 but many more decisions are waiting to be taken. He could well go ahead and do the kind of films that satisfy him 'as an actor' but for someone who loves to be the 'King', moolah has to follow as well.
High concept subjects that are safe, promise good footfalls and in turn allow Shah Rukh Khan to show what he is made of is the need of the hour. The responsibility is not just his own but also those who make films with him. The onus is on them as well to get something as exciting and powerful that would make the King rise.
Raj Kumar Hirani, Abhinav Kashyap, Rohit Shetty, Prabhu Deva and Zoya Akhtar did that successfully with Aamir, Salman, Ajay, Akshay and Hrithik not too long ago. It's a land of opportunity out there and someone has to just make it happen.
Will someone now stand up and respect Shah Rukh's space and stature as well?