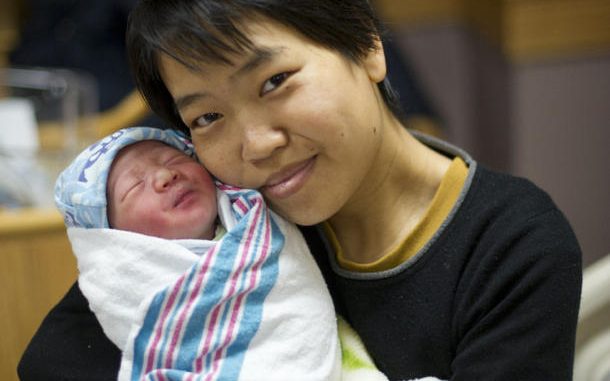 Toronto city's first baby of 2012 was born 40 seconds after midnight when Li Zhang delivered a healthy boy at the Scarborough Hospital's general campus.
Li Zhang said: "My family is very happy. We had two children born in China, and this is my first born in Canada. I'm very happy. We were very surprised! Her due date was yesterday, but he came slowly."
The excited couple named their first boy Ming Shui – name of the two Chinese characters that allegedly bring good fortune.
"Ming means bright. We hope our son will have a bright future ahead of him. And shui stands for water," explained Li Zhang.
"My nurse and doctor haven't really told me if I could be discharged," she said.
The family's physician Dr. Samuel Ko said the hospital was happy to have the first birth of the year.
"We're very excited because we never really know the timeline. Babies have their own timeline," he said.
"Mrs. Zhang and her family are doing quite well and that's the most important thing."
The second child born on the first day of New Year was the first baby born in Mississauga. The couple – Jessica Berry and Justin Bernais – named their young boy Bentley James Bernais.
Bernais was delivered at Credit Valley Hospital at six minutes past midnight.
Brampton's first baby of 2012 was delivered 27 minutes past midnight. The child was delivered at Brampton Civic Hospital to mom Parabh Jot Kaur Ahluwalia.
Article viewed on Oye! Times @ www.oyetimes.com