Just because a film is delayed, it is not necessary that it fails at the box-office. Cynics would say that exceptions like Hum Tumhaare Hain Sanam (2002), Sandwich, which has become cult on television after a delayed and flop release, Khosla Ka Ghosla (both these films hit the screen in 2006) and the epic Pakeezah (1972) are exceptions that prove the rule, but we would like to see the 'rule' differently.
Vibe is paramount
And it is an axiom that a film's vibe is paramount in creating a desire to watch a film, which gives it the opening numbers. If 50 people watch a movie and spread a positive word-of-mouth, it is nowhere as effective as 5000 people doing the same thing. Of course, we assume a positive WOM here, as the negative kind can be more lethal in the latter case!
The vibe comes from the trailer, and today, also from other (but sensible) marketing strategies. So how do people becoming aware of an upcoming film, or those watching the movie itself, know that it is a delayed product, especially in these days when digital technology is there to augment or conceal so many technical aspects?
It all depends upon the extent of delay. Films get delayed for multiple reasons, including the principal ones of lack of buyers / distributors, a sudden—even if ultimately transient—fall in market positions of stars, lack of funds due to other reasons like unethical deals and acts of God like deaths of principal team members, usually the director.
(The 1993 Guru-Dev was a case in point, where Raj N. Sippy completed the film after the death of its producer-director, Vinod Mehra, who was popular as an actor. It actually did above-average business due to its masala quotient and star cast).
However, while the delay of a couple of years does not make a difference even today (after all, many big films till the '90s usually took at least two years to shoot), a greater delay gives an outdated feel to the project.
Until now (when films are shot at a stretch and usually in one schedule), continuity too was a weak point with Hindi films, and drastic changes in or alternation of hairstyles, facial appearance and wardrobes are dead giveaways when shooting has taken place in haphazard instalments.
Camouflage Techniques
The look of a film being paramount, the first change in delayed films happens in the title, where a 'trendy' (sic) one has an advantage of face value. The terse and mod Sandwich replaced Hum Do Hamara Ek, which was an obvious but old-fashioned title. Deewana Main Deewana was the final title of Priyanka Chopra's first signed film that was launched in 2002 by K.C. Bokadia, as a romantic comedy with Govinda. The film was finally released without the old title (which was similarly outdated), after being reshot as a thriller with the same cast! It released in 2013 and bombed anyway.
Reshooting and change of script
Thus, such reshooting can be necessitated by the passage of time and a change in directors as well. A replacement director or even buyer (producer), apart from financiers and distributors, may have different ideas about what works with audiences in a changed era. In Deewana…, the complete genre was changed, but in other cases, it can be only the script, and maybe the climax.

Change in music
Akshay Kumar had three delayed releases in 2004 in the wake of a successful run, along with the fact that he had signed films with Subhash Ghai, Abbas-Mustan and Anil Sharma, all top guns then.
Of these three films, the "hottest" for what it was worth was Mere Biwi Ka Jawaab Nahin co-starring Sridevi, whose original director, before it was stuck, was Pankuj Parashar. The Chaalbaaz combo of Pankaj, Sridevi and Laxmikant-Pyarelal was hot when the Akshay Kumar film was launched in the mid-1990s. However, by the time it was up for release with a new director, Laxmikant had gone, music styles had changed, and so two songs of five were replaced by compositions of Surendra Sodhi that did not work anyway!
Two years earlier, the Nadeem-Shravan score of Hum Tumhaare Hain Sanam was similarly tampered with and N-S were left with just one song. Five other composers came in. Not that it helped musically, but this Salman Khan-Madhuri Dixit-Shah Rukh Khan film still turned out to be an above-average earner.
The delayed oldies
Among the rank oldies, some sorts of record holders are Pakeezah (1972), which began filming in the 1950s, Love In Bombay (2013), which was launched when lead artistes Joy Mukherjee, Kishore Kumar (as actor) and Waheeda Rehman were still decently saleable in the early 1970s. Its prints were missing, till accidentally discovered in a Mumbai studio and maintained well by chance!
Razia Sultan
(1983) was also in the making for a decade, as was
Aatank
(1996), launched in the early '80s as an underwater action drama with Dharmendra and Hema Malini being the common lead pair. Shah Rukh Khan-Raveena Tandon's
Yeh Lamhe Judaai Ke
came in 2004 but was launched a decade earlier!
Two more films that were inordinately delayed both featured Amitabh Bachchan—S. Raamnathan's Zamaanath, which hit screens after almost 15 years in 2014, and Mukul Dutt's Yaar Meri Zindagi (co-starring Shatrughan Sinha and South veteran Sharda), which came after almost a 35 year-delay(!) in 2008. Both were released only in some parts of the country. Recently, the Dev Anand-Hema Malini antique Aman Ke Farishtay, designed for a 1992 release, made its way to a couple of down market cinema halls in 2016!
What awaits Jagga Jasoos?
Looking at a combination of these factors, we realize that apart from a good quality product (implying all that it means), we need to have a contemporary façade for a film to work after so much delay.
So will Jagga Jasoos, launched in 2013, go the high way or the low way?

Advantage Jagga Jasoos
History says that off-screen lovebirds are never successful. But Ranbir Kapoor and Katrina Kaif have split, and that is a small advantage for starters. Individually, Ranbir and Katrina are still forces that command their own clouts, never mind if both have been recently inundated with flops.
Anurag Basu is a skilled director, a shade whimsical and unoriginal, but remember that he has a knack of making appealing films with out-of-the-box subjects like Life…In A Metro and especially Barfi!, which was one of the unlikeliest films to reach 100 crore.
The music is by Pritam, a topper even more today than he was in 2013. Buzz is that the film has 29 songs, though not all are full-fledged ones by our film standards. The film looks fresh and very 'today', if the trailer is any indicator. And audiences are increasingly opening up to fresh genres, if engaging enough.
Disadvantage Jagga Jasoos

This long-in-the-making film has a rare cause: a confused director who does not know where to go, and kept changing his 'direction'. At the end of a day, all good films are about focused scripts with one strong quality: self-conviction. So much shooting and re-shooting escalates costs as well (needing a higher collection to be certified as a success) and the audience may sense the confusion when they watch such a film, unless the director has finally done a skilled job with his editor.
The trailer of Jagga Jasoos has not exactly been appreciated either, and unless a better promotion is done, it can harm the movie's opening. The audiences are also getting more than a wee bit irritated with Ranbir Kapoor's consistently 'off' and confused on-screen avatars (Rockstar, Tamasha, Ae Dil Hai Mushkil) and this can be detrimental too.
So, as of now, only a jasoos can sense how this movie will end up!
Click HERE to read the original article.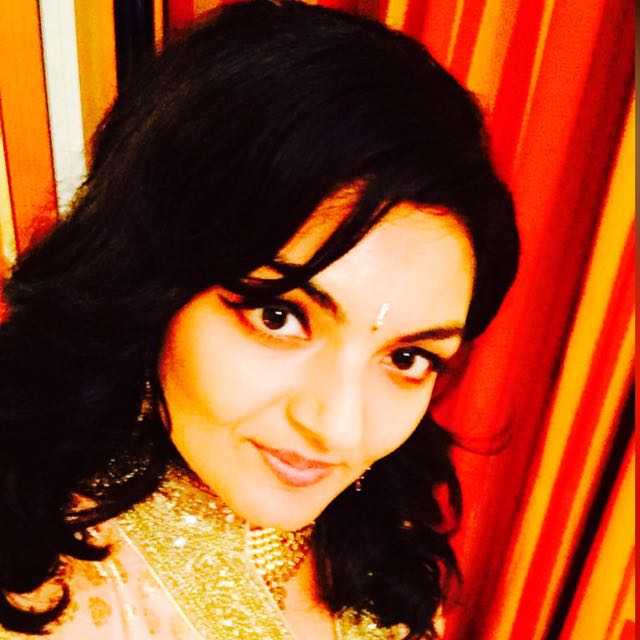 Vote for Shikha Dhingra For Mrs South Asia Canada 2017 by liking her Facebook page.


Loading ...