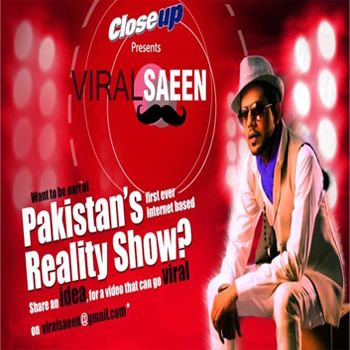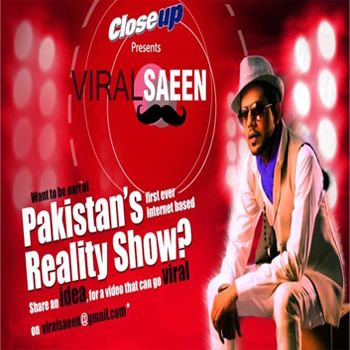 To find the viral video of 2013, toothpaste brand Close Up Pakistan has collaborated with
Ali Gul Pir
for a new internet-based reality show, entitled "
Viral Saeen 2013
".
Ali Gul Pir, who is a talented standup comedian from Karachi and got fame for his first musical video 'Saeen to Saeen' on internet, is the brand ambassador for "Viral Saeen 2013". In the show "Viral Saeen 2013", Ali Gul Pir, under the Close Up Pakistan will be finding the viral video of 2013 which is more like a concept and could be a musical video, sketch, prank, stunt or any type of motion that anyone can come up with.
The show is very simple but challenging and creative for which the virality on social media or internet will be described in terms of maximum "LIKES" and "SHARES. Ali Gul Pir and the panel at Close Up Pakistan will judge all the submissions. The final concepts will be translated into Video form and will be added at Close Up Pakistan Facebook Page; 1 Like = 1 Point and 1 Share = 2 Point.
If a video gets 100 likes and 2 shares; total points will be (100+4) =104. The winner will get Canon EOS – 7D and the opportunity to create next Close up confidence video with Ali Gul Pir.
The internet-based reality show, "
Viral Saeen 2013
" does not allow Plagiarism, if found so, it will result in disqualification. The concept should be truly yours and the last date to submit entries is March 28, 2013.
Close Up Pakistan is a famous brand by Unilever who holds multiple successful brands and this collaboration with Ali Gul Pir is a good way to bring talented youngsters on front.
Click HERE to read more from Fashion Central.