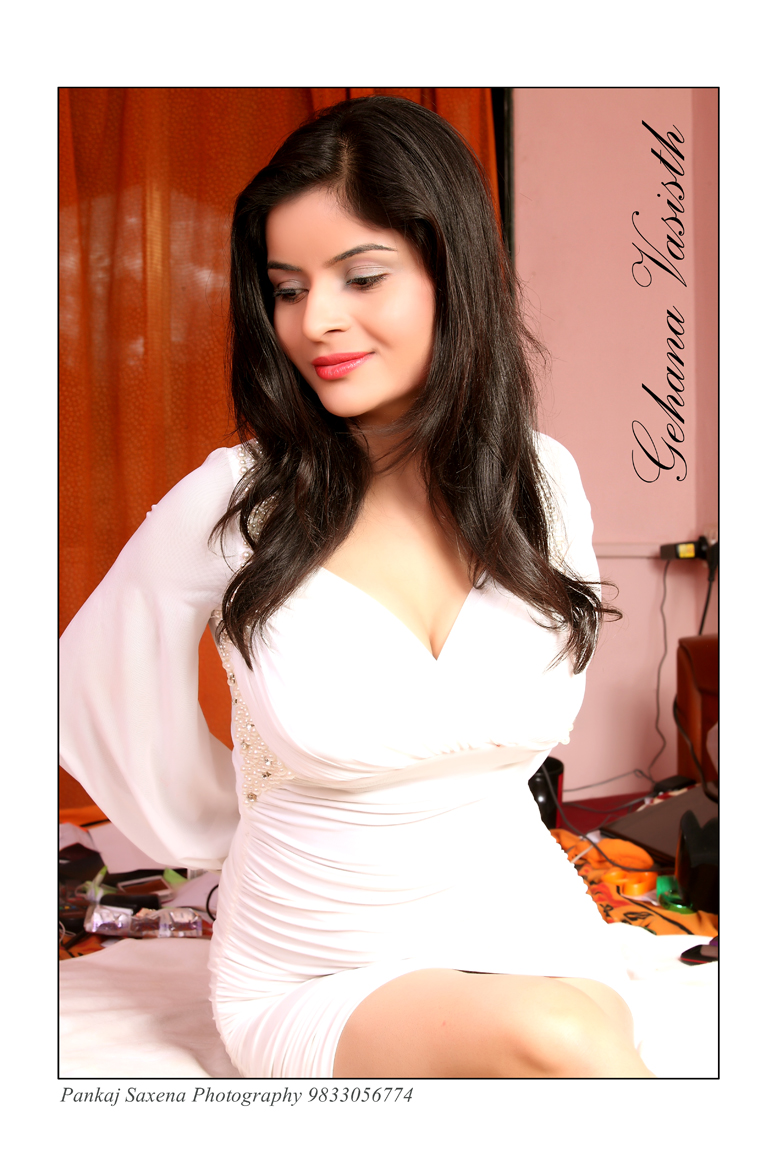 Gehana Vasisth is one determined lass. Gehana who hails from North India found greener pastures down south and has apparently hit big time. Our very own bollywood diva has turned a new leaf and is now going great guns. She is rocking the Tamil and Telugu film industry and has made Hyderabad her permanent home shuttling between Chennai and Hyderabad for film shoots. She also won an international beauty pageant and has done four films in the main lead. Her films include Duryodhana 2, Panch, Manishi and B Tech Lover which she shot for in the last 6 months. She has also signed on three new projects and is currently very busy shooting for them in Hyderabad.
In addition to these, she shot TV commercials for brands like Monte Carlo, Killer Jeans, Lux Shampoo and Chevrolet Cruze.Gehana who visited Mumbai for a print shoot spoke to Newz66 about her work in Hyderabad.She told Newz66 that she is a qualified engineer from IIT Mumbai with a gold medal in robotics. She has several other technical and educational qualifications, she explains. The spunky model is now a diva in the south and a popular fixture at Page 3 parties and socialite events. She is also hot in demand for celebrity appearances and shows.
Gehana Vasisth also spoke out against reality shows. Making an oblique reference to a popular Reality Show, she said, ""I am completely against the concept of starting a career with a reality show. These shows can only ruin your image," she said, adding that Reality shows shouldn't be used as a platform for fame in the Indian film industry." Our reputation is in our hands and one (particularly women) should never become an object to raise the TRPs of any TV Channel," she added.
"It is really sad that models and actresses look for short cuts to sucess. Acting is a very serious business and is a lot of hard work. Besides training well, one has to be fighting fit and be able to deliver optimum performance," says Gehana.
We wish Gehana all the luck in Tollywood and hope she comes back to Mumbai sooner.