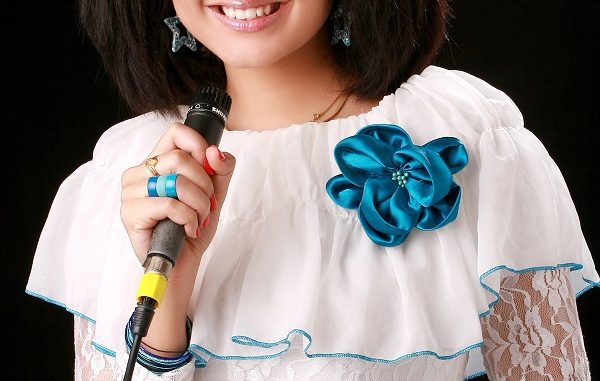 You can publish this article on your website as long as you provide a link back to this page.
This article was last updated on April 16, 2022

She and her younger brother Palaash Muchhal perform stage shows across India and abroad to raise funds for poor children who need financial assistance for the medical treatment of heart disease. At the age of 21, She has made her entry in both Guinness Book of World Records and Limca Book of World Records for great achievements in social work. Her work is also recognized by the Government of India and other public institutions through various awards and honours. She also gives her voice as Bollywood Playback singer. She was noted for her songs in Ek Tha Tiger (2012) and Aashiqui 2 (2013). She is singer Palak Mucchal who goes for a heart-to-heart conversation with Faisal Saif.
Let's start with Palak Muchhal's journey..
I started singing at the age of 2 and half years!! Although I belong to a Marwari family, My Mumma didn't left any stone unturned to train me!!
I've learnt classical music from Pandit Satyanarayan Mishra , Urdu and have learnt playback singing and voice culture also!! The journey has been very exciting so far!! I've already sing 78 songs which r gonna release soon!! Getting so much love and appreciation!! Thankful!!
At a very young age, You did a lot of Social Work too with 'Dil se Dil tak'?
Yes I along with my brother do shows for heart patients and till now we have donated 2.88 Crores for 587 operations!! There are 623 more kids in my waiting list and I am trying my best to help them out!! I started this mission 13 years back and never thought that it would go so far!!
How was your start in Kalyanji-Anandji's group?
I was there in Anandji uncle's Little Stars group!! I joined little stars at the age of four!! I travelled across the world with him and got to learn a lot!!
Your first major assignment was a song in Himesh Reshammiya's Damadamm and Salman Khan's Ek Tha Tiger, What was the response from Bollywood after this?
Himesh sir made me sing title track of Damadamm. I got Lapataa from Ek tha tiger because of Salman Khan sir!! He only recommended my name to Aaditya chopra sir!! One day Salman sir told me that you are soon going to sing for Yashraj films and after a month I got a call from Sohail Sen sir to sing Lapataa!! I got so excited when I came to know later on that Lapataa was for the movie Ek tha tiger!! After the song got released, I got 65 songs to record!! That was a tremendous response!! Then released Aashiqui 2 and now policegiri with my 2 songs in each!!
Your song from Aashiqui 2 became a rage, What was your feeling?
I was so excited when I was called to sing for Aashiqui 2 as I've grown up listening to Aashiqui songs!! There was a big responsibility on the music team because music of aashiqui 1 was super hit and we had to match the standards! I was aware that this project is gonna do something big but never knew that it will create a History!! I am thankful to my composers Mithoon sir and Jeet Ganguly sir, Mohit Suri sir, mahesh bhatt sir and Mukesh bhatt sir and also Bhushan Kumar sir for making me voice of Aashiqui 2.
It is also said that you can sing in 17 Languages?
Yes I sing in 17 languages!! Actually wherever I go to perform I sing in the local language!! Like when I went to Malaysia I sang in Malay, Arabic in Dubai, Kiswahili in Kenya , English in London, Tamil in Chennai and so on!!
What does Palak Muchhal has in her Future?
I have recorded 78 songs which are lined up to get release this year and early next year!! So I hope that people. will give as much love as they have given to my previous songs!!
What would be Palak Muchhal's take on Fashion?
For me Fashion is what suits me and what I feel comfortable wearing!!