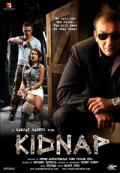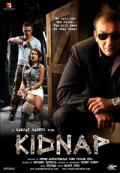 When Dr. Mallika asks her daughter Sonia what she wants for her 18th birthday, Sonia tells her she wants her Dad. Mallika divorced Vikrant Raina when Sonia was just 10.
The bitter custody battle was settled in Mallika's favor and Sonia has not met her father for eight long years.
Rebellious Sonia is hell-bent on meeting her dad, but Mallika does not want her to have anything to do with him. After a spat between mother and daughter, Sonia walks off in a huff and doesn't return. Mallika panics when she gets a call from a stranger that he has kidnapped Sonia. The kidnapper, Kabir, has only one demand – that he will negotiate with nobody but Sonia's father – Vikrant Raina.
Reluctantly Mallika brings Vikrant back into their lives to save Sonia. But Vikrant Raina, one of the richest Indians in the world, with a net worth of 51.7 billion
dollars, chokes at the thought of taking orders from a criminal.
But Kabir holds the trump card – he holds Sonia and Vikrant knows he has no option but to toe the line.
It's very simple, Kabir tells him. They are going to play a game – just the two of them. Vikrant has to play by the rules set by Kabir and he has to play alone. He has to play to save his daughter. If he even utters the words 'Hello Police', it will be Bye Bye for Sonia!
Because his daughter's life is at stake, a reluctant Vikrant agrees to obey Kabir's orders. Kabir sets him a series of daunting, time bound tasks. As Vikrant completes each task, he receives a clue that will bring him a step closer to finding Sonia.
And so begins a thrilling, cat and mouse game where Vikrant Raina chases elusive clues through impossible terrain, even as a hawk eyed Kabir keeps a watch on every step he takes. The slightest error or delay on his part and Vikrant will never see his daughter again. But why do all the tasks involve Vikrant having to commit crimes in rising intensity?
Although circumstances have forced Vikrant to take orders from this hateful stranger, he's also a master strategist of many board room battles and a man to be pushed around. Thus he succeeds in outwitting Kabir on more than one occasion.
But then a counter-offensive Kabir puts Sonia's life in jeopardy and Vikrant vows that he will stop at nothing to save his daughter… his only child.
But will he stop at committing murder?
Sanjay Gadhvi, the master director of mega, blockbusters like Dhoom and Dhoom: 2, brings you Kidnap – a high-octane, edge-of-the-seat thriller about the power tussle between a father hell bent on rescuing his daughter and a young man thirsting for revenge!
Character Sketch
SANJAY DUTT: Vikrant Raina
Successful, arrogant, ruthless and proud of it! Vikrant is another name for power and control, be it in his business empire or his personal life. What happens to a man like Vikrant when that power and control is taken away from him?
IMRAN KHAN: Kabir
Intense, intelligent and alone. The scars he bears on his skin are nothing compared to the scars on his heart. He must avenge his pain and he will stop at nothing till it is done. Absolutely nothing.
MINISSHA LAMBA: Sonia Raina
Independent, confident and headstrong. Sonia is Vikrant Raina's daughter in every way. She gets what she wants, when she wants it. Except her father! She has not been able to get her father back. And now, will she ever see him again?