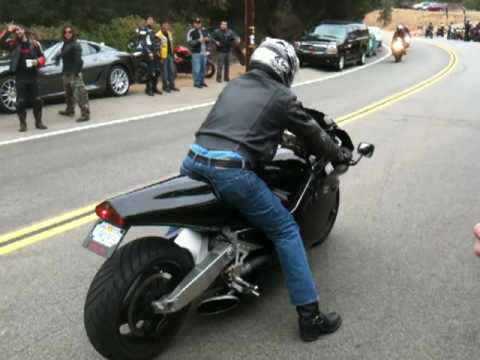 Comedian Jay Leno known both for his humor and his motorcycle and car collection recently test rode the Mission Motors Mission-R Electric superbike. Leno is a huge gear head owning a huge collection of motorcycles. Leno has quite some experience riding everything from jet powered motorcycles , Aprilia RSV-4, and the Ducati Desmosidici RR.
So how do you convert a gear head that bathes in gasoline over to the dark side of electric motorcycles? Well you let him ride one and judge for himself.

Leno had all the same questions most people have about electric anything? Will it run out juice right away? Will the weight of the batteries hinder performance? Well watch the video and judge for yourself if Leno likes the Mission Motors Mission-R or not?
Jay Leno rides Mission-R Electric Superbike

Click HERE to read more from 2wheeltuesday.