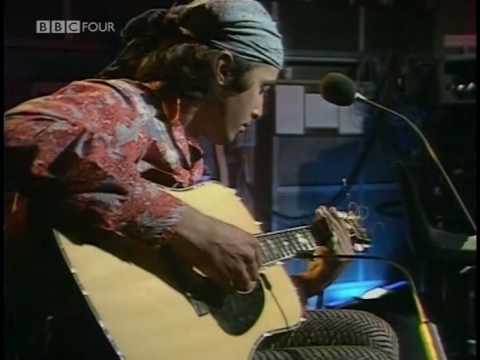 Marking the 100th Birthday of Woody Guthrie who wrote this protest song but it took Ry Cooder to make it sound like the blues
Ry Cooder is a guitarists guitar player. His style is so tasty and light it's a delight to hear. He was the real guitarist behind the movie Crossroads and played that exquisite duel with Steve Vai. While Cooder has never been a hit-maker, his recordings are treasured by his fans.

Ry Cooder sings the blues so that the sting of the message is almost hidden. The understated vocal competes with his slide playing and keeps to the song from being in your face.
Woody Guthrie wrote Vigilante Man as a broadside exposing the obvious evil of racism and rough justice. In Guthrie's performances, the song is a country blues with a broadside message. The structure is blues and reflects the way African American blues music had crossed over with Jimmie Rodgers and the Carter Family.
For a stark and in-your-face version, check out Bruce Springsteen.
By Stephen Pate, NJN Network