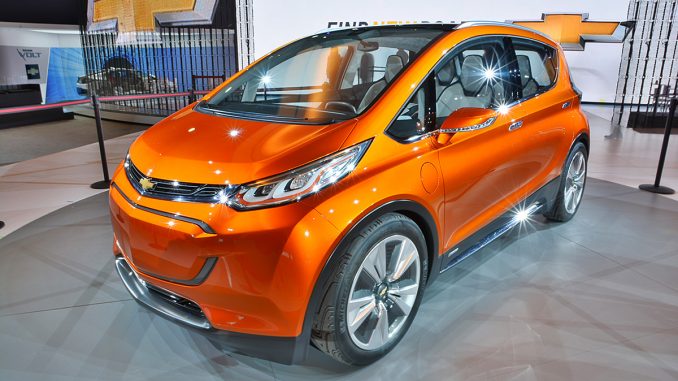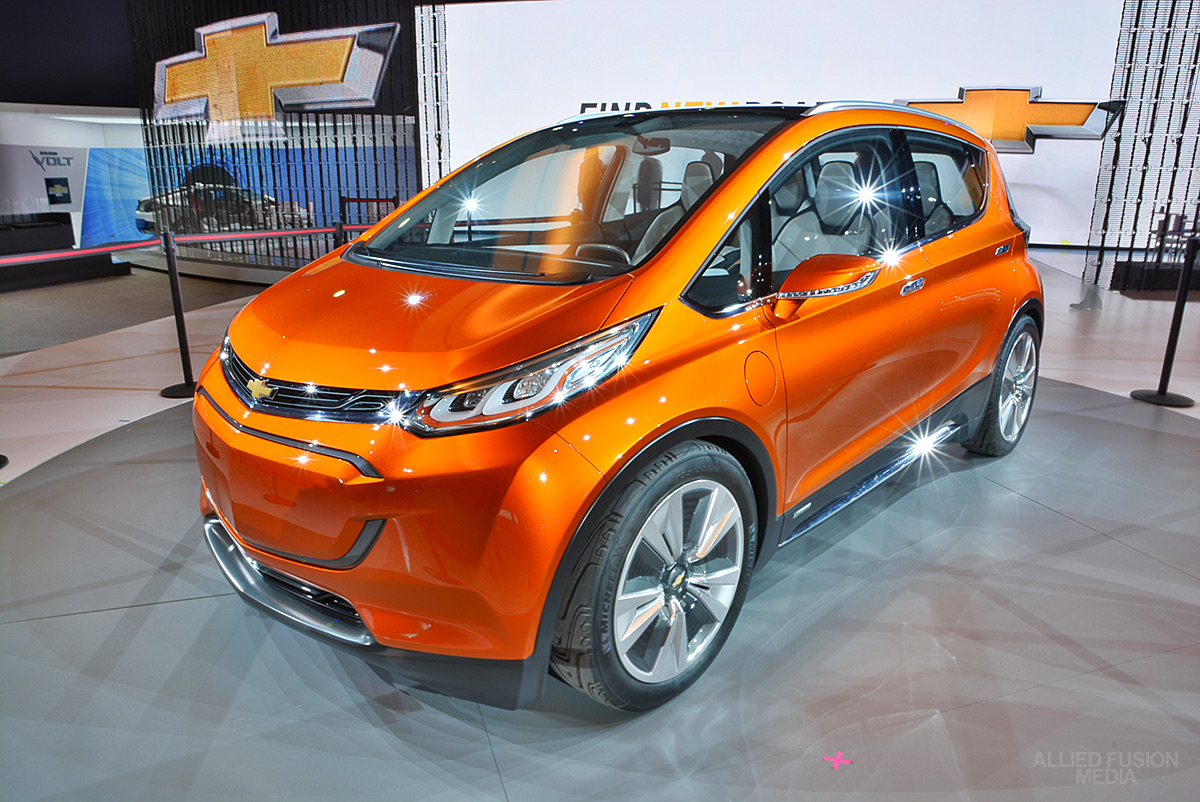 The new Volt isn't the only electrified Chevy bound for the Canadian International Auto Show this year.
Rumours that GM was planning a Tesla-fighter turned out to be true when it unveiled the Bolt concept last month in Detroit.
The Chevy Bolt EV concept is a versatile, all-electric compact crossover with over 300 km of range and a sticker price of around US $30,000.
Affordability is something largely missing from the EV market, a factor that prevents it from gaining greater market share. GM has stated its aim was to build an EV within the price range of most car buyers.
GM claims that Bolt owners will be able to tune their car's handling characteristics to match the type of driving they plan to do. Different operating modes change ride height and suspension settings in order to get the most out of your commute or weekend trip to the lake.
A tall vehicle with an expansive glass greenhouse makes for a roomy vehicle with good visibility, while the rear cargo area gives the Bolt a shot of versatility.
The Bolt is constructed from strong, lightweight materials, which helps this EV squeeze the most amount of miles from its battery pack.
Though it's listed here as a concept car, Chevrolet revealed on Feb. 12 that the Bolt is headed for production in the second half of 2016.
The Chevrolet Bolt EV concept is on display at the auto show in Toronto February 13 – 22.
Photography by Kanishka Sonnadara.