You can publish this article on your website as long as you provide a link back to this page.
This article was last updated on April 16, 2022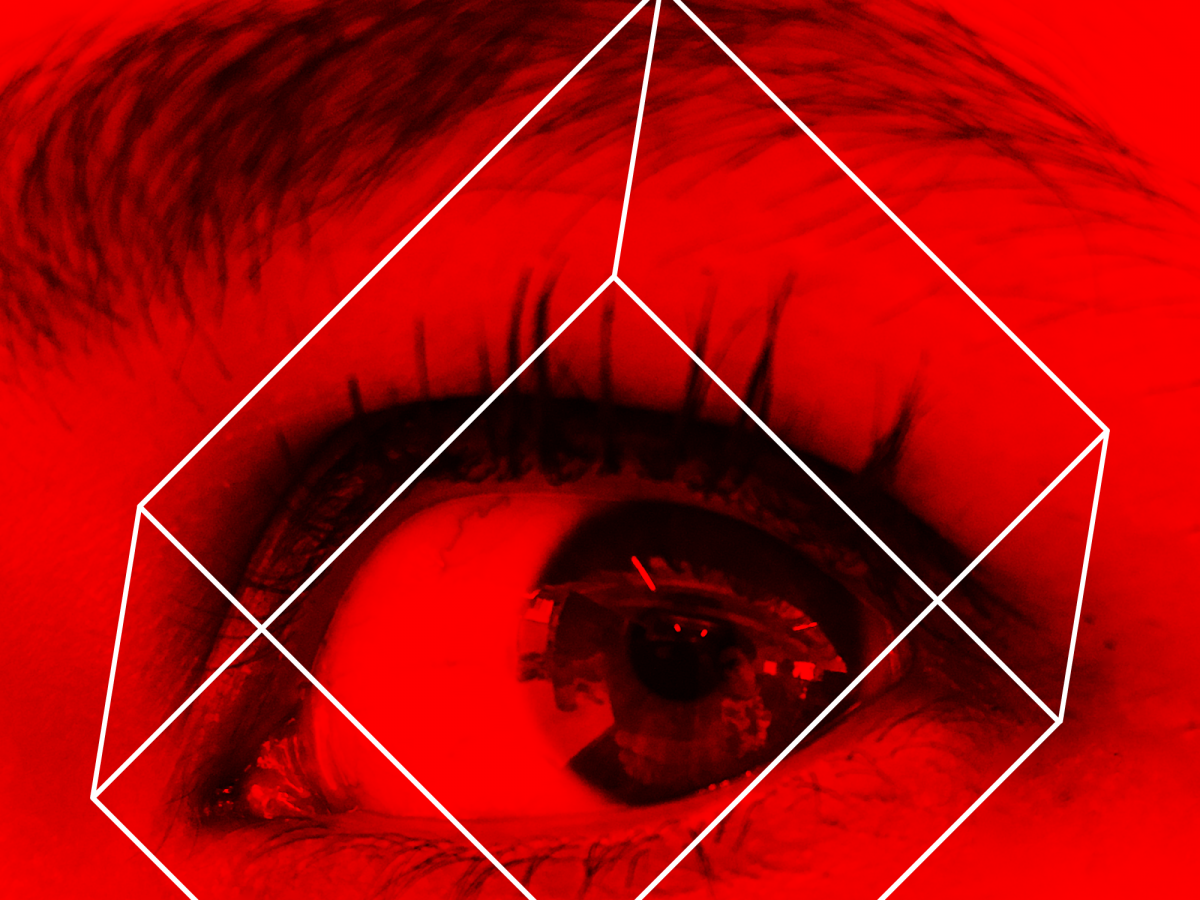 For a long time, it seemed like maybe Liane Moriarty and Stephen King had cornered the modern market on the suspense-fiction genre. But no more: These days, there are plenty of psychological thrillers to pick from — many of them more sinister and more spine-chilling than Big Little Lies or even The Shining. Not that we're knocking either of those authors. It's just that there are so many stories to choose from, which you already know if you, like millions of other readers, rapidly inhaled novels like Gone Girl and The Girl on the Train over the last few years.
Here's the thing about suspense thrillers, though: Once you've reached the end and all the secrets have spilled out, it's not always fun to go back and read them again. You need new mysteries to unravel — new plotlines and characters to make the hair on your neck stand on end.
Luckily, there is no shortage of these sorts of books. We've pulled together some of our favorites (and by favorites, we mean the ones that freaked us out most) that should get you through the summer, at least. And if you rip through 'em all, no worries: We'll be adding more psychological suspense titles as time goes on. If we know anything about these books, its that they attract voracious readers always in need of a new literary fix.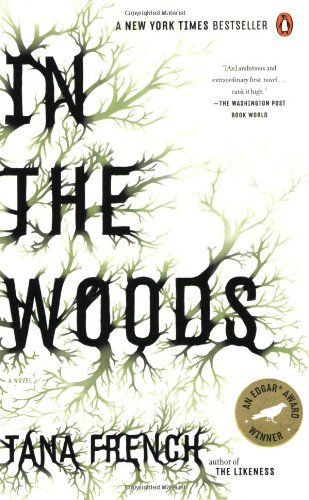 In the Woods
By Tana French
Katy Devlin, a 12-year-old girl, is found dead at an archeological site in Dublin. Detectives Rob Ryan and Cassie Maddox are assigned to the case — the biggest case of their careers so far. But Ryan is shook by the similarities between Katy's murder and the murder of Rob's two best friends 20 years ago. Only Maddox is aware of Ryan's potential involvement in that long-ago crime, but soon, Ryan becomes a suspect in this one, too. This will leave you twisty and turny and floored by the identity of the killer.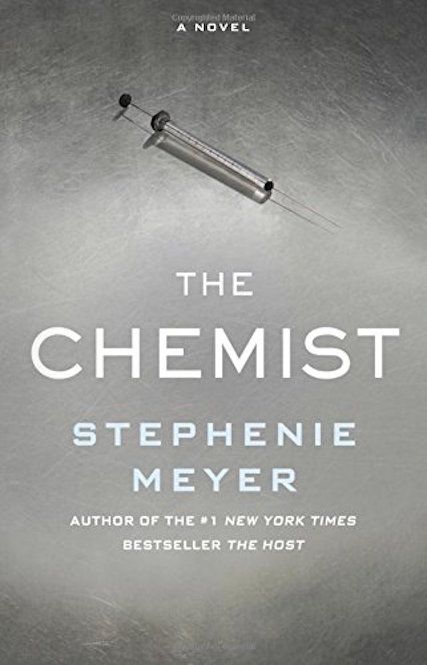 The Chemist
By Stephanie Meyer
We knew Meyer could write about vampires, but it turns out she's a master of thrillers, too.
As Alex, or Casey, or Juliana, or whatever her name is at the moment, can tell you, it's not easy to be on the lamb. A while ago, this secret agent learned a bit too much about her employers, and now they're hell-bent on killing her. She lives in a state of paranoia, running from location to location and name to name. Soon, she gets a call from her boss, calling her in for one last mission. She's not sure who to believe, but still, she goes along with the kidnapping of a schoolteacher, Daniel Beach, who's supposedly involved with the design of a virus intended to wipe out the human race. Only problem with Mr. Beach? He's irresistibly attractive, and doesn't seem to be much of a villain at all.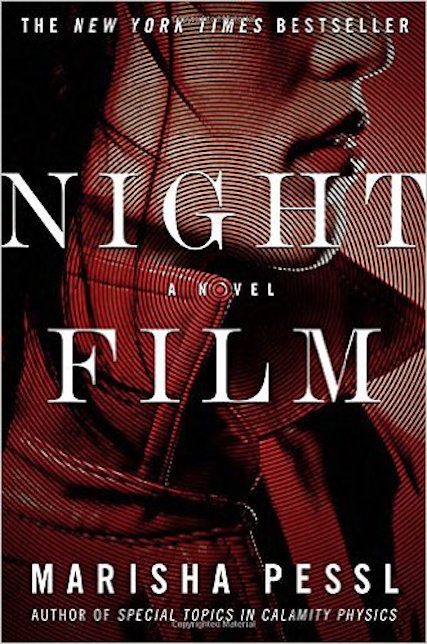 Night Film
By Marisha Pessl
When Ashley Cordova, the daughter of legendary director Stanislas Cordova, commits suicide, disgraced investigative journalist Scott McGrath suspects her father of foul play.
But when he starts to dig into Ashley's death, Scott gets far more than he bargained for — and it turns out the truth could transcend the limitations of rational, scientific explanation.
Photo: Courtesy of Random House.

Everything You Want Me To Be
By Mindy Mejia
Hattie Hoffman has spent her entire life up to this point playing different parts — the straight-A student, the dutiful daughter, the civically-minded teenager. So when she's found stabbed to death on the opening night of her high school play, her small town is torn apart by the tragedy, as well as the idea that Hattie's killer might be hidden in their midst.
But things aren't always as they seem, and as the local sheriff seeks out the murderer, he finds out that Hattie had some dark secrets, unseeable from the surface. Told from alternating perspectives — Hattie's, the sheriff's, and a high school english teacher who has secrets of his own — Everything You Want To Be is a chilling and mesmerizing look at the final year of a young woman's life.
Photo: Atria/Emily Bestler.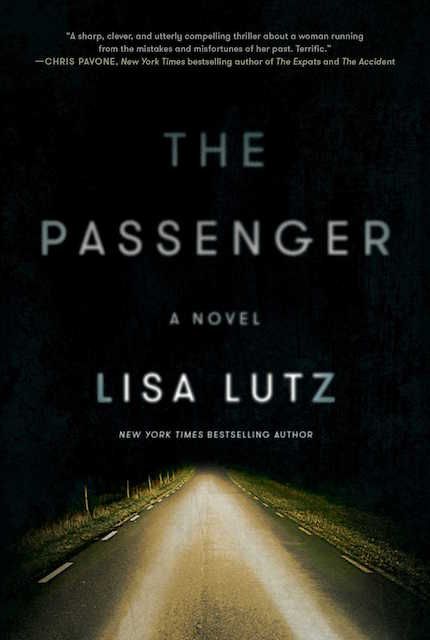 The Passenger
By Lisa Lutz
Released March 2016
In case you were wondering, I didn't do it. I didn't have anything to do with Frank's death. I don't have an alibi, so you'll have to take my word for it…
Thus begins Lisa Lutz's acclaimed thriller, about a woman on the lamb after her husband's body is found at the base of the stairs. Did she really do it? It's hard to tell until the final pages — but this book will keep you gripped, and guessing, until the very end.
Photo: Courtesy of Simon & Schuster.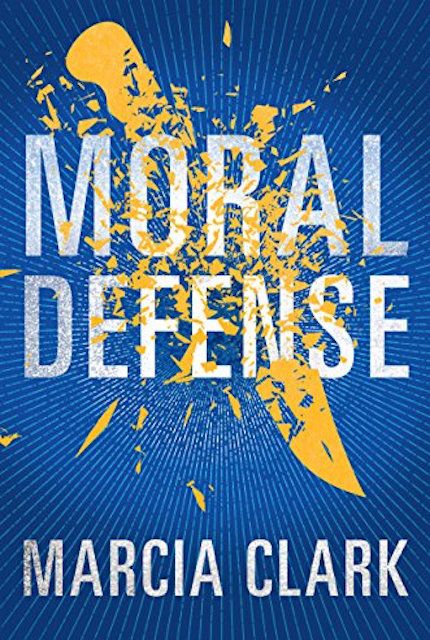 Moral Defense
By Marcia Clarke
Out November 8
In the years following the O.J. Simpson trial, Marcia Clark turned into a top-notch mystery writer. In the follow up to her bestseller Blood Defense, Clarke picks up with her character, defense attorney Samantha Brinkman, who is hired by legal aid when a teen named Cassie Sonnenberg is accused of fatally stabbing both her brother and father.
Suddenly Sam is facing her biggest challenge yet. And it turns out, the maybe-murderer and her attorney have more in common than Sam ever could have imagined.
Photo: Courtesy of Thomas & Mercer .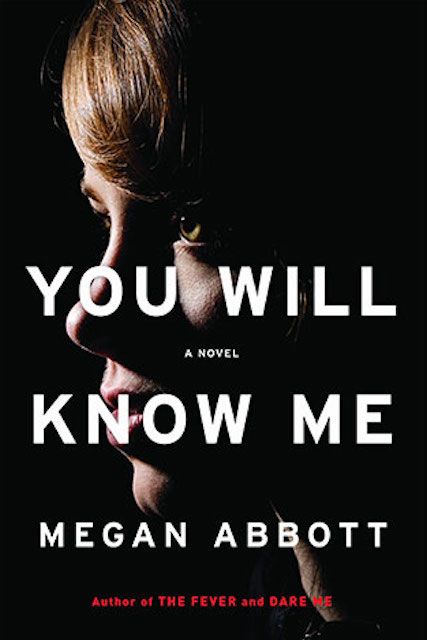 You Will Know Me
By Megan Abbott
Released July 26
What lines would you cost to achieve your dream? That's a question that Katie Knox — mother of Devon, a gymnastic prodigy and Olympic hopeful — has to ask herself when a violent death rocks their close-knit community and she finds herself being drawn ever-deeper into the chilling details of the crime. There's always a price for ambition, and ultimately Katie must decide if she's willing to pay the steep cost.
Photo: Little, Brown and Company.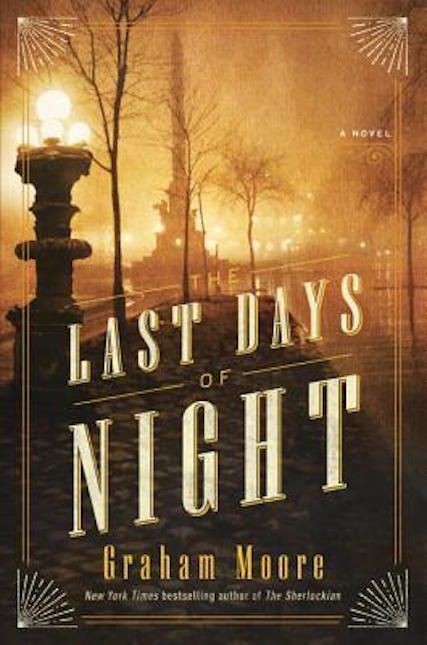 The Last Days of Night
By Graham Moore
Released August 16
Devil in the White City fans, you'll adore this one. Picture it: It's New York City at the turn of the 20th century, and Paul Cravath is a newly minted lawyer from Columbia University who takes on a case that seems impossible to win.
His client, George Westinghouse, is being sued by Thomas Edison over a claim about who invented the light bulb — and who will be the one to spread their glow across America. But the deeper Paul goes into the case, and into upper crust society, the clearer it becomes that his opponent is frighteningly formidable. Secret societies, private spites, vast fortunes — this book has it all. But the way all its stories fit together at the end will make you realize that everyone was playing their own game all along. But of course, only one will win.
Image: Random House.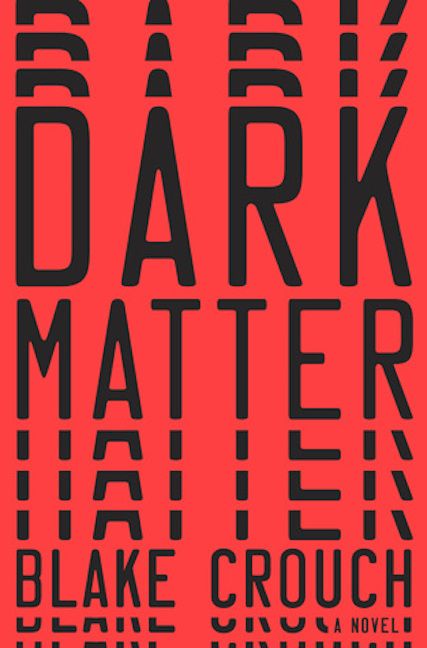 Dark Matter
By Blake Crouch
Out July 26
"Are you happy with your life?" Those are the last words Jason Dessen hears before being knocked unconscious by his unknown abductor — and wakes up to a new life as someone else.
His wife has been swapped out for another woman, and he doesn't have a son anymore. In this new version of existence, he's not just a college physics professor, but a genius who has achieved a truly remarkable, game-changing feat.
But which version of Jason Dessen's life is real, and which one is the dream? That question is at the heart of this suspenseful thriller, which also asks how far we'll go to get what we want — and what we are willing to sacrifice to get it.
Photo: Crown.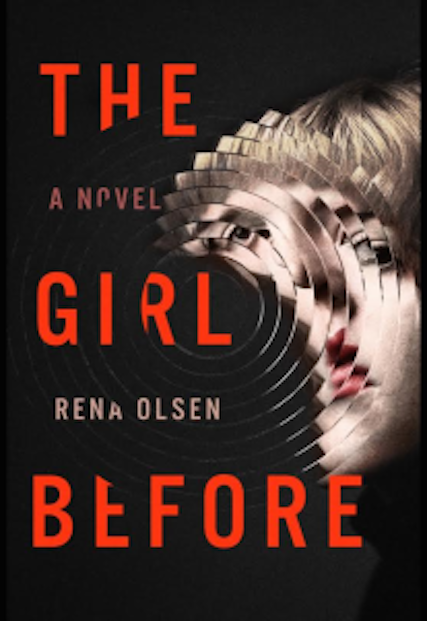 The Girl Before
By Rena Olsen
Out August 9
Claire Lawson's life with her husband and daughters is running along smoothly — until one day, a squad of armed men break into her house and tear her away from her family. The last thing she hears is her husband commanding her to say nothing.
From there, the book spirals back to Claire's past: a tumultuous youth, escaping her family, falling in love with the son of her adoptive parents. But Claire's history is full of dark secrets, some of which she doesn't even remember herself. The more she finds out about herself, the more it becomes possible that the past could ruin her life as she knows it.
Photo: G.P. Putnam's Sons.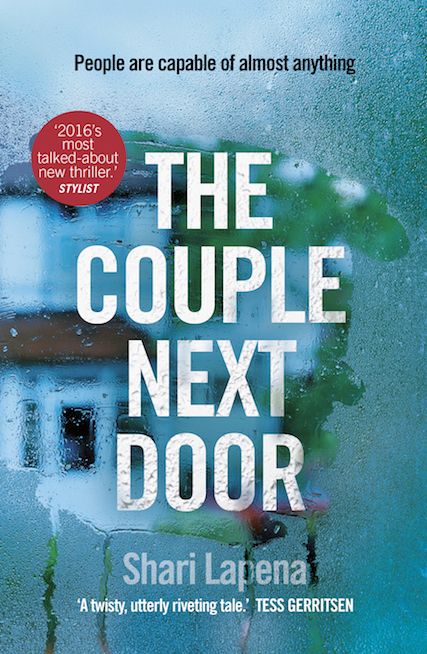 The Couple Next Door
By Shari Lapena
Out August 23
Anne and Marco Conti seem to have it all: the gorgeous home, the loving relationship, the beautiful baby girl. But one night, while they're at a dinner party next door, a horrifying crime is committed.
Investigators pounce on the case, but the more they delve into the details of the Conti's lives, the clearer it becomes that the couple has a trove of skeletons in the closet, and secrets that they've been keeping — from the world, and from one another — for years. If you loved The Girl on the Train, then take The Couple Next Door for a spin.
Photo: Pamela Dorman Books.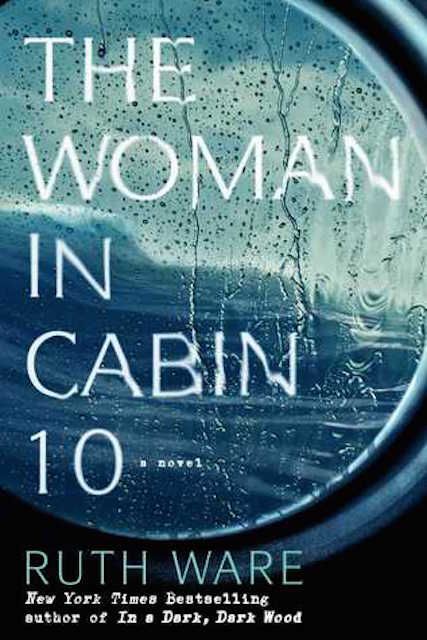 The Woman in Cabin 10
By Ruth Ware
Out July 19, 2016
Lo Blacklock is a travel writer whose latest assignment lands her on a luxury cruise line in the North Sea. At first, the trip is a dream — but the longer she's on the boat, the more it begins to seem like a nightmare. When a woman goes overboard one stormy night, it becomes clear that something dangerous is afoot. Especially when it turns out that all the passengers have been accounted for, and so the ship sails on without a second thought.
Image: Gallery/Scout Press.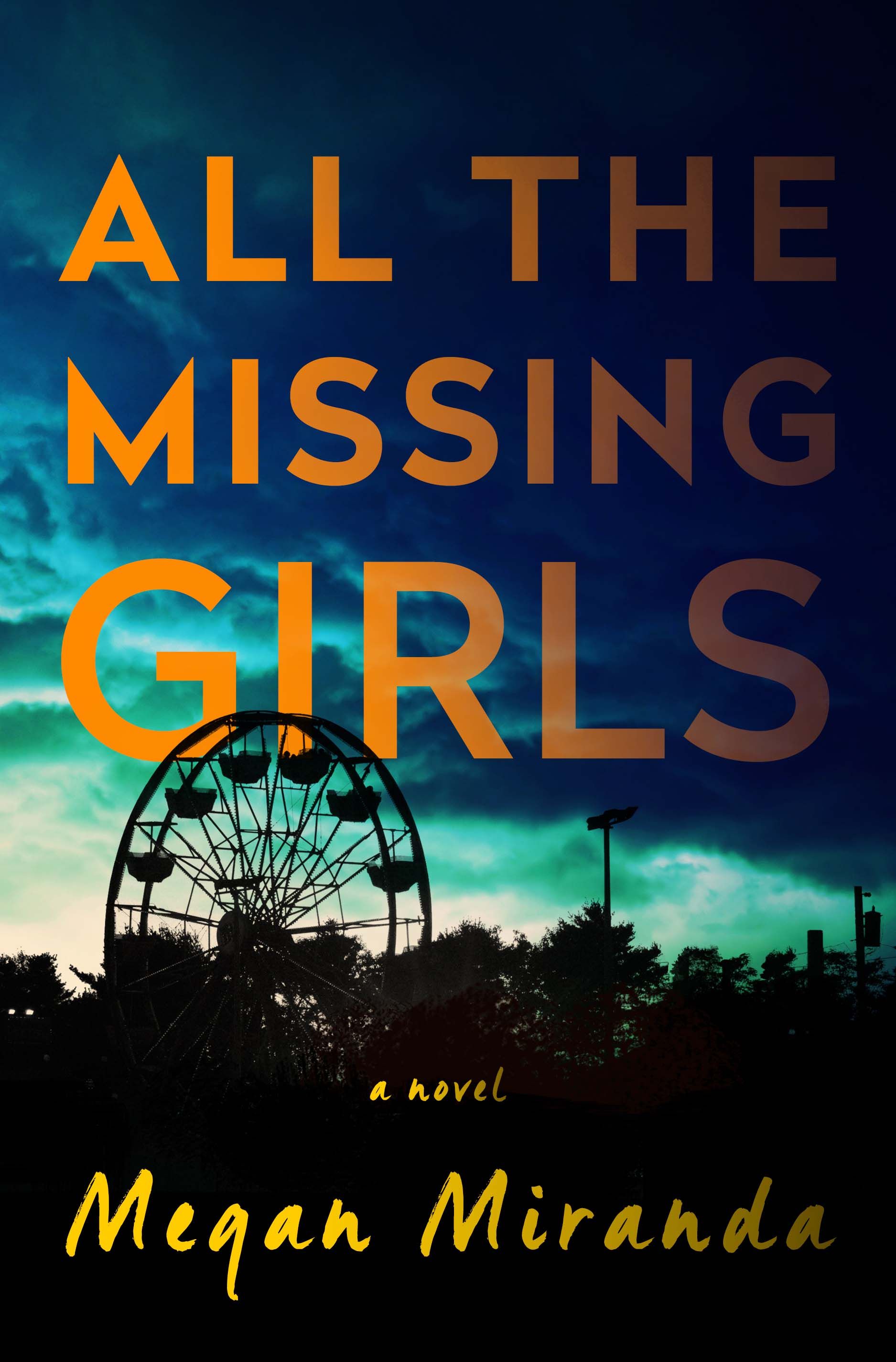 All the Missing Girls
By Megan Miranda
Released June 28, 2016
Nic Farrell returns to her hometown to deal with some family affairs, but she never imagined that she'd be forced to relive the same nightmare that drove her away 10 years ago, when her best friend disappeared without a trace.
Now that she's back, another girl has gone missing. And as this page-turner presses forth, it becomes clear that maybe Nic knows more about what happened than she feels safe sharing. Fast-paced and frightening, All the Missing Girls will teach you why it's dangerous to go into the woods alone at night.
Read our full review of All the Missing Girls.
Image: Simon & Schuster.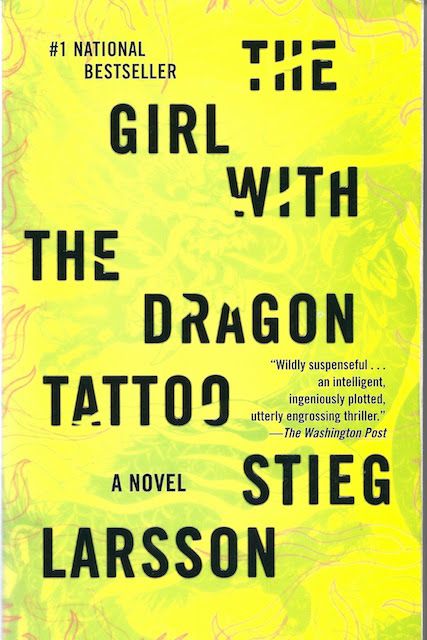 The Girl With the Dragon Tattoo
By Steig Larsson
Released in 2011
By now, you probably have some inkling of what this best-selling mystery is about. (There was only so long anyone could hold out before watching the movie, right?) But just in case…
Harriet Vanger is a member of one of Sweden's wealthiest families — but she's been missing for nearly half a century. Her uncle decides to investigate her disappearance, hiring journalist Mikael Blomkvist and his punk-prodigy assistant Lisbeth Salander to unearth the truth. But what they find is far more than anyone involved bargained for.
Image: Vintage Crime/Black Lizard.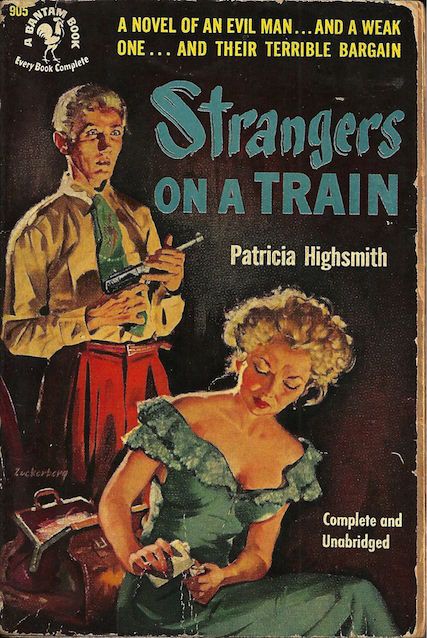 Strangers on a Train
By Patricia Highsmith
Released in 1950
Brought to you by the same author behind Carol, Strangers on a Train is the tale of two men who meet in a train car and agree to "trade" murders, so that neither will be a suspect in the death of their intended victim's death. Brilliantly plotted and hair-raising, this is an oldie but still one of the best. (And if you like it, we would highly recommend getting into all of Highsmith's other novels, The Talented Mr. Ripley among them.)
Image: Bantam.
Like this post? There's more. Get tons of celebrity news, fun takes on pop culture, and trending stories on the Refinery29 Entertainment Facebook page. Like us on Facebook — we'll see you there!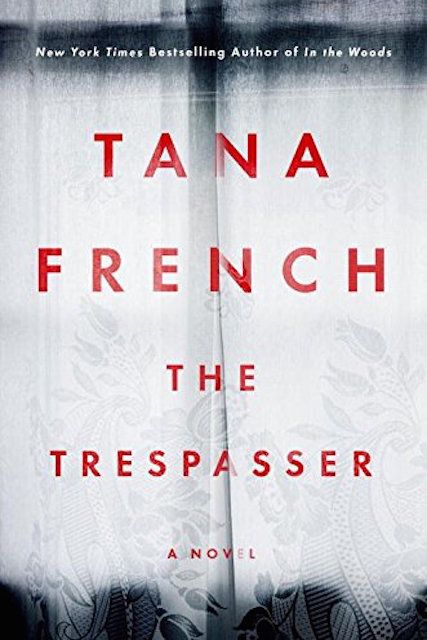 The Trespasser
By Tana French
Out October 14, 2016
Tana French is a master of suspense, and her latest novel is no different from the rest of her canon: brilliant, fast-paced, and an undeniable page-turner you won't be able to put down until the final words have floated across the page.
Detective Antoinette Conway was thrilled to join the murder squad, but the only colleague with whom she feels any connection is her partner, Stephen Moran. Their latest case looks like a lovers' quarrel, but the investigation reveals that there is a lot going on beneath the surface. Every time they think they have it solved, a new loose thread comes to light, and it's up to Antoinette to unravel it until the end.
Image: Viking.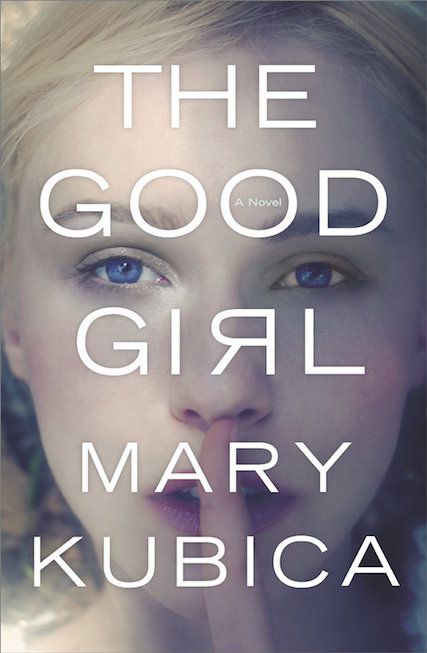 The Good Girl
By Mary Kubica
Released in 2015
​Mia Dennett walks into a bar one night to meet her on-again, off-again boyfriend, but he never shows. So instead she makes the decision to leave with a stranger. Their one-night stand is going fine at first — but soon enough it sours, and the stranger kidnaps Mia. But there's much more going on here than a run-of-the-mill abduction: Her captor has an agenda. And the story only gets more terrifying once we realize what it is — and that time is running out.
Image: MIRA.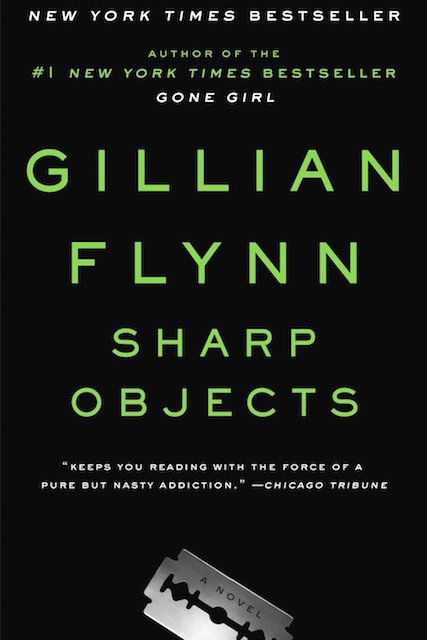 Sharp Objects
By Gillian Flynn
Released in 2007
There's no better way to recreate the Gone Girl suspense than to go back and reread books by the author who brought us that book. Gillian Flynn has several psychological thrillers under her belt, and this is our second favorite among them.
Sharp Objects tells the story of reporter Camille Preaker, freshly released from a psych ward and on a new assignment: to return to her hometown and cover the murders of two tween girls. But uncovering the mystery behind who killed the girls forces Camille to confront her own family secrets — and inevitably, to fight for her own survival.
Image: Broadway Books.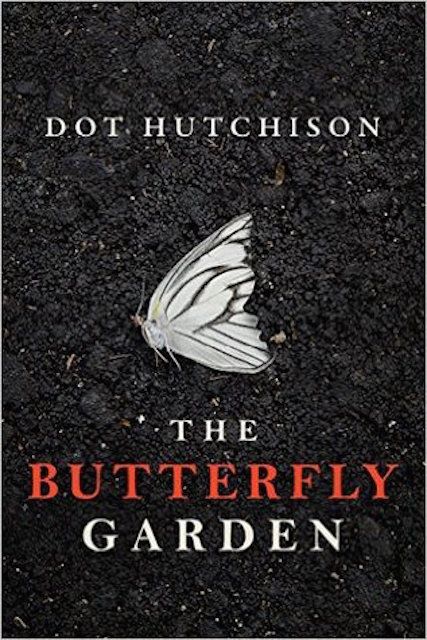 The Butterfly Garden
By Dot Hutchison
Released June 1, 2016
On the outside, the old, rundown mansion seems sort of romantic — especially when you get a peek at the beautiful garden housed in the expansive space. But look closer and you'll find that, among the flowers, are "butterflies": women who have been captured and tattooed by the Gardener, a twisted man obsessed with ensnaring and preserving his precious beauties.
When the FBI raids the mansion, they find only one survivor, a young woman named Maya who lived to tell the story of what happened at the mansion. But the more secrets unspool, the more it becomes clear that Maya may not be telling the whole truth — and that she might have some secrets of her own to keep buried.
Image: Thomas & Mercer.

Good as Gone
By Amy Gentry
Out July 26, 2016
Julie Whitaker was kidnapped from her childhood bedroom late one night when she was just 13 — and the only witness was her younger sister. Julie's disappearance shattered the family, but they never gave up hope that she was alive.
One night, years later, a young woman who claims to be Julie shows up at the front door. She's welcomed with open arms — except by her mother, who hates to admit that she's not entirely sure that this girl is really her daughter. Partnering with a private eye, she tries to track down the truth. But it's dangerous to seek out secrets you don't really desire to find.
Image: Houghton Mifflin Harcourt.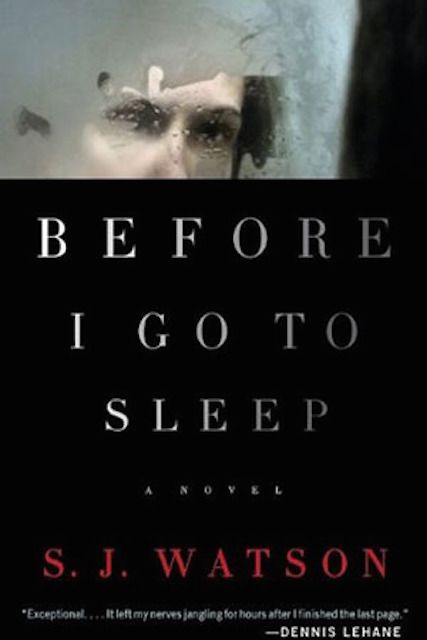 Before I Go to Sleep
By S.J. Watson
Released in 2012
After a horrible accident, Christine develops amnesia — and every day, she wakes up without knowing anything about her own life. Her husband has been protecting her from the world all this time, but as her memories begin to return, she realizes that there is no one she can trust — and that the only thing that can save her is to remember the truth about what happened the night of the accident.
Image: Harper Paperbacks.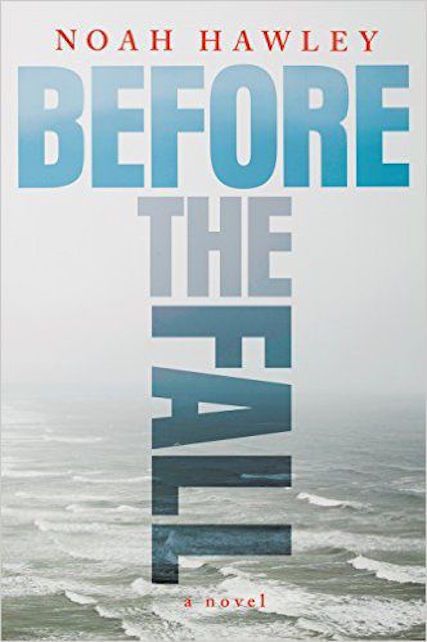 Before the Fall
By Noah Hawley
Released May 31, 2016
​One foggy summer night, 11 people depart on a private jet headed from Martha's Vineyard to New York. Less than 20 minutes later, the plane goes down — leaving only two survivors: a painter who didn't quite fit in with the crew, and a 4-year-old boy who is also the sole heir to his dead parents' vast media fortune. As for what happened that sent the aircraft into a tailspin — well, to find out, you have to go far back before the moment of liftoff.
Image: Grand Central Publishing.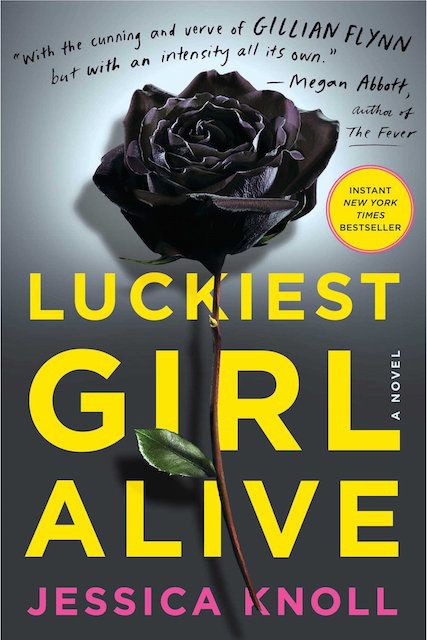 The Luckiest Girl Alive
By Jessica Knoll
Released in 2015
As a teenager at a prestigious high school, Ani FaNelli endured a shocking public humiliation — and became hellbent on self-reinvention. Years later, she's got everything she ever wanted: a killer job, an impressive wardrobe, a handsome fiancé. But she also has a secret — something that, if it came to the surface, could destroy her. But staying silent has its own devastating repercussions. Knoll's novel tackles the dark side to "having it all" — and the cost some women might go to achieve it.
Image: Simon & Schuster.

In Cold Blood
By Truman Capote
Released in 1966
On November 15, 1959, in a small Kansas town, four members of the Clutter family were tortured and murdered in their home. There was never a clear motive, and very few clues. In this masterful reported work, Truman Capote retraces the steps that led to what has become one of the most notorious crimes in American history. Both terrifying and thrilling in the same breath, this book is proof that the most bone-chilling stories are often plucked from real life.
Image: Vintage International.
Click HERE to read more..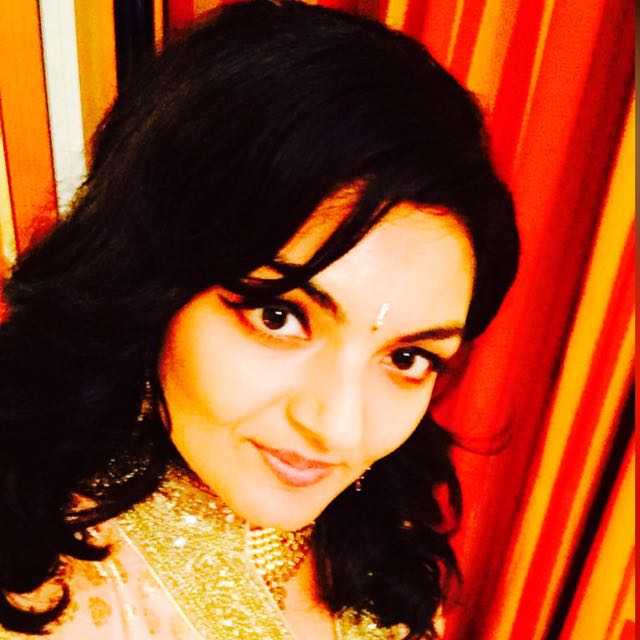 Vote for Shikha Dhingra For Mrs South Asia Canada 2017 by liking her Facebook page.

You can publish this article on your website as long as you provide a link back to this page.