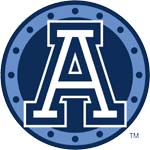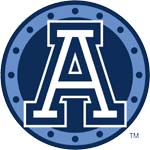 Gulfstream P.S. calls for bullying prevention program
The Toronto Argonauts Football Club will welcome The Hon. Laurel C. Broten, Minister of Education, Province of Ontario, to its Huddle Up Bullying Prevention school assembly scheduled for Tuesday at Gulfstream Public School. The Argos and its players have been at the forefront of helping to eradicate bullying in GTA schools for well over a decade through its award-winning Huddle Up Bullying Prevention Program, presented by Tim Hortons.
Minister Broten will help open the assembly which has become an annual event at Gulfstream P.S. The assembly will also feature a testimonial from Argonauts defensive back and Toronto native Matt Black, sharing his experiences with bullying, and particularly, peer pressure.
The Hon. Laurel C. Broten, Minister of Education, remarked, ""The Huddle Up program is a perfect example of how everyone – parents, students, teachers, school board staff and community members – can work together and make our schools safer, more inclusive places to learn."
Commented Chris Rudge, Executive Chairman and CEO of the Toronto Argonauts, "The Toronto Argonauts have been a part of the fabric of the City of Toronto for well over a century. We are extremely proud of the work that our players do through our Huddle Up program, with the partnership of Tim Hortons, to help shape the future of Toronto by reaching out to the youth of today. We are honoured by the support of Minister Broten in helping us achieve our mission of shedding light on the issue of bullying in schools and developing strategies for removing it through student engagement."
The program, in its 11th year, is customized for each school to address the specific issues faced by each student body, ranging from physical intimidation to cyber-bullying. The focus is guided by the Huddle Up Student Committee at each of the 41 participating schools, made up of identified bullies, victims and popular students. These students are empowered to positively impact their school environment by enhancing awareness on the issue of bullying in their school community before, during and after the Toronto Argonauts presentation.
The Huddle Up Bullying Prevention Program uses the personal stories of Toronto Argonauts football players to encourage friendship and inclusion, and reduce or eradicate bullying. In 2012, the Huddle Up program will reach over 35,000 students, and 700 of their parents, with an impactful message that was developed in conjunction with the Canadian Safe School Network. Over the last decade, Huddle Up has reached close to 300,000 students across the G.T.A. ranging in age from 8-18. In 2009, the Huddle Up program became recognized on the Ministry of Education's Registry of Bullying Prevention Programs. The Argonauts are the only Canadian sports team to have a program registered.