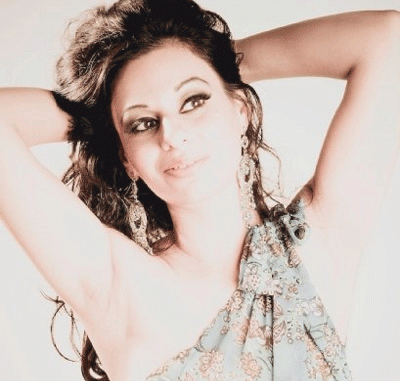 Tahmena Bokhari is a consultant, educator, social worker, facilitator, spokesperson and writer on community issues. She has worked with governments, community organizations, and academic institutions in over 10 countries. Her work over the last decade as included consultations on policy/ program development in the areas of settlement, violence against women, gender analysis, diversity and inclusivity, and international/ community development. She states, "My work so far has been entrenched in 'the local' yet much influenced by 'the global'. It is my belief that individuals are not produced in isolation but are reflections of the social structures in which they live. If we create better social structures than we can influence and create better persons."
1.

      
How does it feel to be the first woman in history to hold the title of Mrs. Kohinoor International?  
It feels wonderful. I am honoured to hold this title and my aim is to carry this role to the best of my ability. I am also flattered to be among the women who competed for the Kohinoor titles, they were all so talented, diverse and beautiful.

2.

      
What do you hope to do as Mrs. Kohinoor International 2009?  
I hope to inspire women and men of all nationalities to make positive contributions to our communities. First, I have committed to raising thousands of dollars to the Canadian Breast Cancer Foundation. Cancer is a cause close to the hearts of millions of Canadians and South Asians. Second, I am a social worker and professor, so I hope to be able to talk about the causes of great importance such as violence against women and the need for education of women and girls throughout the world. It is because of this title that I am able to discuss these matters, as I am doing right now, in the media and reach people I may otherwise never have the opportunity to connect with. It is because of my involvement now with media that I can direct people to learn more about work. I am honoured to have this platform.

3.

      
What are your messages as a South Asian woman?  
I identify as a Pakistani, South Asian, Muslim and Canadian woman, as well as a feminist. I am also now a wife and have a very large family. Carrying these identities requires a careful balancing act, as well as ongoing work on me to meet the challenges I face. My message to women out there is that to take time to discover yourself, take care of yourself, and go after your dreams. My messages to men out there are to support the women in your lives.
 
4.

      
What is the Mrs. Kohinoor title all about?  
It is a title that women from all over the world can compete for, if they identify in some way as being 'South Asian'. I think this is a great concept because one, it is uniting women from around the world and helping to create some unity in the everso diverse category of 'South Asian'. In comparison to the Miss Kohinoor title, the Mrs Kohinoor title is for married women and generally these women are older, may have children and likely have completed their education or are at a certain experienced point in their careers. I am especially interested in this title to promote living a balanced life as a woman and raising awareness on important issues. In this way, the pageant organizers are covering the various stages of life women are in. This title draws women from all backgrounds, not only those who wish to pursue acting or modeling. In addition, I would like to say that I hardly thought of myself as a beauty queen and never really thought someone like me could hold a title like this, but here I am. I am hoping that the average married women out there can relate to me and my experiences.
 
If you are interested in applying, please contact the organizers through the website
www.misskohinoorintl.com
. Because the Mrs. Kohinoor title is so new, our website is still under construction.

5.

      
How can people learn more about you?  
I also have a fan page on Facebook. And certainly folks can google me to find out what is new.