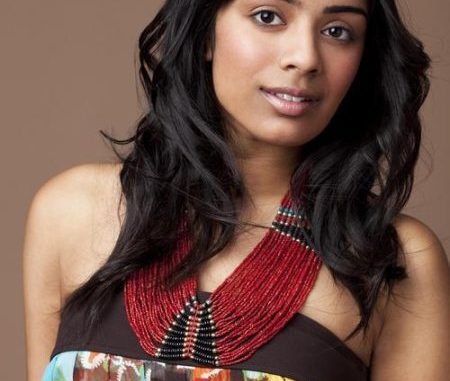 Miss Teen Canada – World Pageant 2010 (Regionals)
Holly Miranda of Mississauga, Ontario has been selected as one of the finalist, to held on December 06, 2009 in Toronto. Attend this event.
Eighteen year old Holly, is the eldest first generation Canadian in her family. Having that responsibility on her shoulders, she has always proven to be a role model to her younger siblings and cousins. She strives to not only be a role model for her family, but all girls. When she was ten years old, she was thoroughly moved seeing the poverty in the slums of Mumbai. Although she has not been to India in eight years, she hopes to return soon so that she can spend some time connecting with her ethnic roots and doing her best to help the homeless and poverty stricken. Holly graduated high school with honours and a bilingual French certificate. Currently, she is studying at Ryerson University in the prestigious Radio and Television Arts program. However, her lifelong passion has been to be a performer, being a talented singer, actress and Bollywood dancer. In the future she hopes to fulfill her dream of becoming a performer by moving to Los Angeles, and consequently using her money to help third world countries.