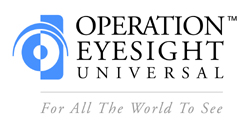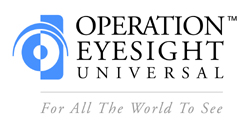 Global Blindness
Every five seconds, one person in the world goes blind. A child goes blind every minute. Eighty per cent of this blindness is completely unnecessary—it can be treated or could have been prevented.

Nine out of 10 of the world's blind people live in extreme poverty in developing countries, often in remote areas or dense urban slums, with scarce access to clean water, proper nutrition, good sanitation or even the most basic health care services.
In the developing world, blindness is a direct threat to life. Able-bodied men and women who can't see can't support themselves or their families. Children, especially girls, are often kept out of school to care for blind family members. Blindness steals hope from individuals and robs communities of their potential. It is especially dire for women and children, those who are most vulnerable in societies with no social safety net.
Operation Eyesight's Response
For almost 50 years, Calgary-based Operation Eyesight has been committed to restoring sight and preventing avoidable blindness in the developing world. Today our work is focused on India and the African countries of Ghana, Kenya, Rwanda and Zambia. To date, we have provided sight-restoring surgery or blindness prevention services to more than 35 million people.
We are not an aid organization. Rather, we believe in investing in the power of individual people and communities, helping them make the fundamental changes that will improve their lives today and for generations to follow. We are committed to creating programs that provide the best for the poorest, ensuring equal access for all regardless of ability to pay.
With support from individuals, corporations and governments, we:
·
provide access to high-quality eye care services for the world's poorest by funding new clinics and hospitals and upgrading existing ones
·
build capacity to meet community needs by working with in-country partners
·
restore sight through essential cataract and other eye surgeries
·
train and equip local eye care professionals to serve the needs of their own people
·
improve people's lives in slums and rural villages through community development initiatives that create better living environments, such as projects that provide the clean water and sanitation essential for preventing highly infectious blinding diseases like trachoma
·
help create self-sustaining programs and services that will continue long after our initial investment
Contact: