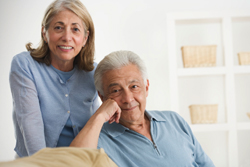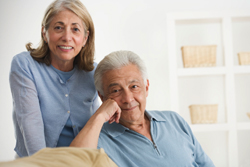 Caregiver related stress is reaching epidemic proportions in North America. Absenteeism and loss of productivity will cost businesses an estimated $29 billion this year. Caregivers support group helps caregivers who often struggle to balance multiple obligations in their lives.
You, as a Caregiver, need help too!
As a family caregiver, you will be unable to help or assist a loved one if you fail to take care of yourself. Clinical research suggests that this is especially true for spousal caregivers. Our Support group provides a place to talk with other people with the disease, where you can share information and support.
It is an enormous responsibility to care of a loved one suffering from any illness. You, as a caregiver, have to realize that there will be times when you will feel angry, or depressed because of the tremendous amount of pressure placed on you with such a responsibility. Understanding that you are not alone and that someone's is in a similar situation helps you to feel nurtured. You must take caution and be watchful for these symptoms. Take preventive measures before factors such as depression, anxiety and stress take over you. What can you do to help yourself?
What do we offer?

Caregiver support group provides two services:
1) Psychoeducational

The most effective caregiver is well-informed, prepared and ASKS for help and support. There are some unique challenges that a patient with Parkinson's disease confronts. We educate the caregiver about Parkinson's Disease and offer tips on how to care for the loved one as well as oneself. Keeping yourself healthy is a major factor of caring for another. Your Health is important because you do so much!
We provide group discussions for the caregivers.
The discussion group is:

–
a comforting, confidential place where your emotions are respected and not judged
–
To explore different ways how living with Parkinson's Disease can be realized with respect to choice and control
–
To share other's similar experiences
–
Cope with most caregiving challenges
Caregivers will learn how to take precautions to prevent stress from piling up and frustration leading into something more serious:

–
Stress reduction and stress avoidance techniques
–
To maintain balance and quality of life
When: Every Friday at 1pm
Place: Neuro Health Inc.
Address: 1791 Albion road, Toronto, ON M9W 5S7
Phone: 416-674-6387(NEURO)
Service is provided in 3 languages: Hindi, Punjabi, & English
We hope this helps you in your endeavor to make caregiving a loving and memorable experience.