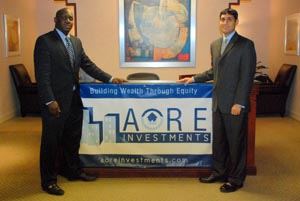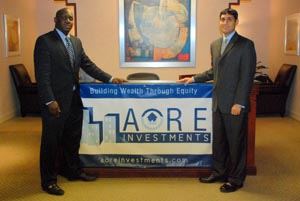 Nestled just inside the Northeast Corridor ' a short 40 minutes north of the nation's capital ' lies the port city of Baltimore, Maryland. The city is rich in history; perhaps most well-known for the Battle of Baltimore during the War of 1812, where Francis Scott Key penned what would become the American national anthem. Today, the Baltimore Inner Harbor is a tourist mecca, drawing millions of visitors each year to taste their world-famous crab cakes, watch the Orioles play in Camden Yards, catch a Ravens football game and tour the harbor's historic ships and National Aquarium.
Twenty years ago, this wasn't the case. In the past, Baltimore was the poster child for deindustrialization. It experienced race riots in the 1960s, massive middle-class exodus, waves of drugs, crime, property "flippers" and slumlords. If you're familiar with the gritty, HBO Baltimore-based series, "The Wire," you get a sense of the urban crime and decay it's infamous for.
"Baltimore is one of those cities who's been in the best of times and the worst of times," says Ajay Ojha, president and co-owner of AORE Investments, Inc., a real estate investment firm in Baltimore. "But the city has improved and is flourishing on issues such as crime, housing and education."
The revitalization of Inner Harbor Baltimore communities and the strengthening economy has provided unique real estate opportunities for investors looking to capitalize on the growing real estate market. To get an idea of the high-potential rental income: An investor who spends $300,000 to $400,000 on a house in Northern Virginia will most likely bring in $2,500 to $2,800 at most in monthly rental income. If that same investor spent the same amount in Baltimore city, he would be able to purchase 4 properties that will rent at $1,000 each, making the total monthly income $4,000'a 7 percent difference in annual return.
"In three to seven years when the market turns around, that same property could easily sell for $150,000 ' creating huge capital gains," says Al Agodio, Founder and CEO of AORE Investments. The result, he says, is a community ripe for potential strong rental incomes and capital gains for young professionals, families and retirees looking for a sound investment or to buy an affordable home. "The decrease in abandoned houses in the Baltimore harbor automatically translates into less crime and drugs, which then signifies a better standard of living for the people in these communities," says Agodio.
Ojha and Agodio have completed 200 projects over the past eight years in the Baltimore community, providing sound investments in a stable environment for their clients while simultaneously helping their community. Through an affiliated company, AORE helps clients administer day-to-day responsibilities such as tenants screening and selection, rent collections, mortgage payments and property maintenance. If a client enlists these services, and the property is still vacant after 90 days, they will offer a monthly contribution to the client until the vacancy is filled. Being minorities themselves, they recognize the importance of raising the standard of living in inner cities and are dedicated to revitalizing as many communities as possible.
"Our mission is to help people in whatever way we can," says Ojha. "We are very fortunate to be able to provide first-time home buyers with quality housing at affordable prices and help investors create positive cash flow while making a difference in the neighborhoods."
To learn more about AORE Investments, visit www.aoreinvestments.com.