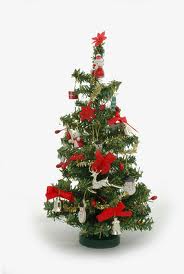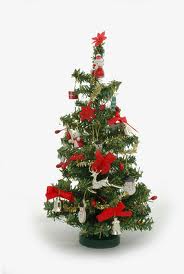 As we all madly run around today, well, the Christians, in a frenzy of last minute shopping to support the mythology of Mr. Claus being the purveyor of those toys under the tree, the rest of world carries on with the headline making business of doing its business.
Mel Gibson
Mr. Gibson, movie actor, producer, director extraordinaire who has unfortunately, via some drunken rants and recorded fits of rage, forever cemented his reputation as a man with some anger management issues, has been hit with what is being called the largest divorce settlement in Hollywood history. According to the latest, he will have to pay his ex-wife one half of his worth estimated at $850 million. Just what is the financial punishment for the crime of divorce?
According to Wikipedia, List of most expensive divorces, Mel is in good company although it is difficult to compare the payout to the transgression. Tiger Woods slept with 121 women and in the end, had to pay $100 million to his ex-wife and with an estimated worth of half a billion dollars, that works out to be 20%. Mel's freedom is pegged 50%. Ah, the crime of not having a pre-nup but then again, who gets married with the idea things are going to go wrong? (E! Online, People)
Prince Phillip
The Guardian is reporting that the Duke of Edinburgh was hospitalized with chest pains and has now undergone an operation to put a stent in a blocked artery. At the age of 90, this gentleman is up there and anyone would not be macabre in wondering how much longer he'll be with us.
The article goes on to say the Queen has visited her husband who seems to be doing well. At the moment, it is being predicted he will be with his family for Christmas. Apparently he traditionally leads a Boxing Day shoot and there is an expectation he will once again do so despite this medical issue. A Boxing Day shoot? Now there's something your average person doesn't do. Well, not unless you're talking about the Boxing Day hunt for bargains.
Cuba pardons thousands
The Communist government led by Raul Castro has pardoned nearly 3,000 prisoners, some who were convicted of political crimes. (CBC) A Christmas gift from the state? However the on-going icy relations between Havana and Washington are doing little to ease travel restrictions on those wishing to leave the island. Canada and Mexico were the only two countries in the hemisphere to maintain uninterrupted diplomatic relations with Cuba following the Cuban Revolution in 1959. (Wikipedia) Canada continues to maintain cordial relations with the island nation and it remains one of the most popular travel destinations for Canadian citizens. However the United States remains openly hostile to Cuba having no diplomatic relations and maintaining an embargo against any business. (Wikipedia) This is unfortunate. If the United States opened relations with Cuba, did business, traded and imported its culture and consumers goods to the country, it would do a great deal to affect the democratic changes it so desires in Cuba. How? From within. The Arab Spring demonstrates how the people themselves can change a country. Rally the people, rally the country.
Russia
Putin gets again. It's a sure thing. Or is it? Waves of protests have spread across the country as more and more people take up the cry of a sort of Arab Spring. Enough is enough and the country needs a change. The corruption and cronyism of the Putin era has the stop. The New York Times amongst others talks of tens of thousands gathering in Moscow for an antigovernment demonstration that activists are hoping to build into a durable political force. Russia has come a long way from its communist roots but still has a long way to go before it can make any claim of being truly democratic.
Other headlines
Thousands of Syrians chanted "Death to America" on Saturday during funeral processions in Damascus for at least 44 people killed in twin suicide bombings that rocked the capital. (Reuters)
Kim Jong-un Hailed as Supreme Commander of North Korea's Military (New York Times)
Interpol seeking French breast implant maker's CEO: The chief executive of a French company whose questionable breast implants are under international scrutiny is on the Interpol police agency's most-wanted list. (Bloomberg)
Thousands face Christmas in Philippine shelters: Thousands of people in the southern Philippines are facing Christmas in emergency shelters after floods that left more than 1,000 people dead and another 1,000 unaccounted for. (The Vancouver Sun)
Lotto Max
Fifty million smackers and nobody won. (Okay, one MaxMillion won.) Well, so much for my Christmas present. The pot is rolled over so that next week, on December 30, we will have fifty million again (don't forget, that's as high as it gets with the Max) with 10 MaxMillions. Nevertheless, we all still have a chance at the 6/49 tonight with a grand prize of twelve million dollars. Wouldn't that one be nice under the tree tomorrow morning?
Good luck to all of you in your world. See you around the pages of Oye! Times.
6/49: Sat, Dec 24: $12 million
Lotto 6/49: One chance in 13,983,816
Lotto Max: Fri Dec 30: $50 million (10 MaxMillions)
Lotto Max: One chance in 28,633,528
All the latest winning numbers
You can visit the Lotto web site and check out all the latest winning numbers including Poker, 49, Lottario, Keno, Pick 4, Pick 3 and Payday. Of course, all the Encore numbers can be found there as well.
Click HERE to read more from William Belle
Article viewed at: Oye! Times at www.oyetimes.com