This article was last updated on April 16, 2022
Canada:

Oye! Times readers Get FREE $30 to spend on Amazon, Walmart…
USA:

Oye! Times readers Get FREE $30 to spend on Amazon, Walmart…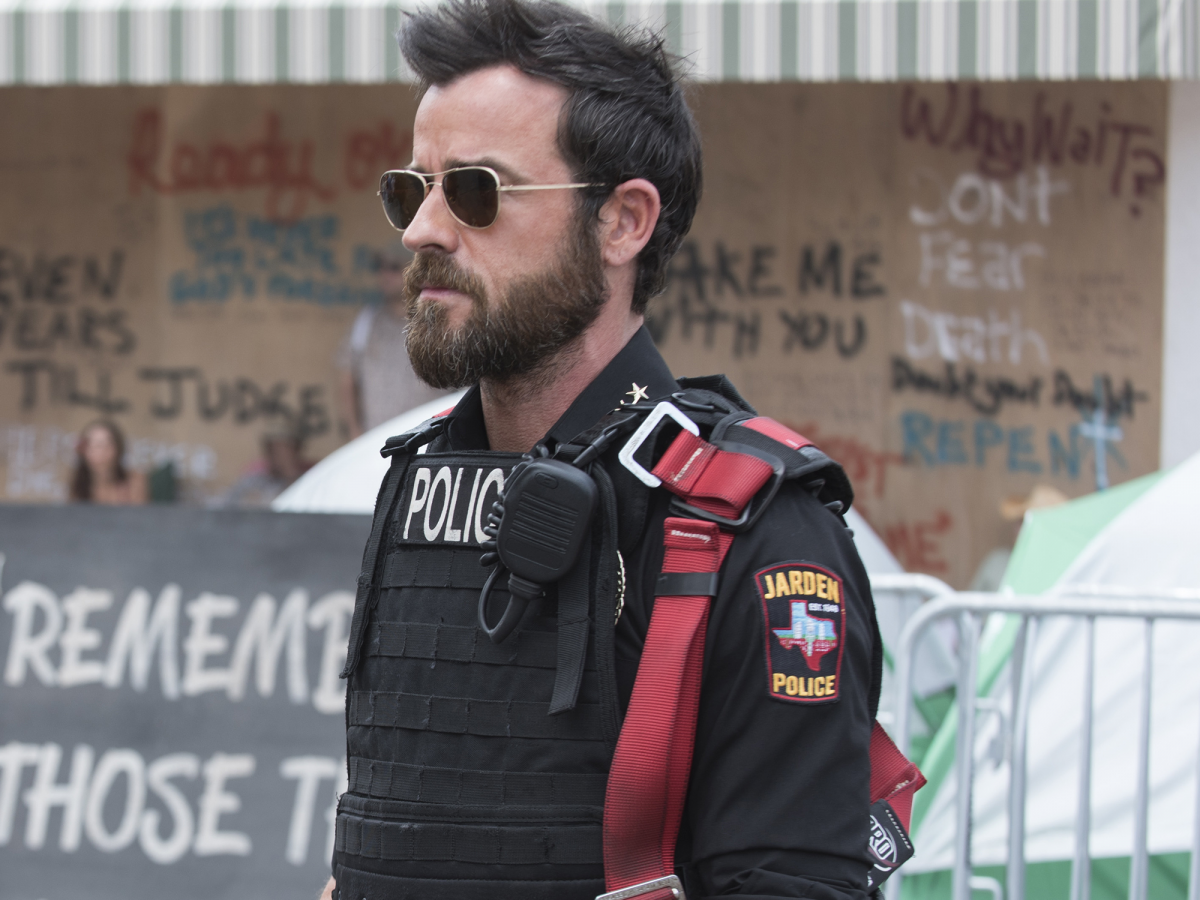 The Leftovers is a show created to make viewers compulsively theorize themselves into an Internet K-hole for hours on end. The HBO show was created by the king of the fandom obsession industry, Lost mastermind Damon Lindelof. Now that the grim drama is back, the fan theories are back in business one again.
We've already focused on just the post-departure theories currently taking over Reddit, but Season 3's premiere, "The Book Of Kevin," has spawned a whole new world of predictions. The final season's opener focused on life three years after the events of season 2, and subsequently seven years after the Sudden Departure. While the Guilty Remnant has seemingly disappeared over the years, there is still tons of gloom hanging over our hero, Kevin Garvey (Justin Theroux).
Kevin's loved ones are secretly writing a Bible-level gospel about him after he died twice in season 2. If that's not weird enough, a flash forward shows Kevin's girlfriend Nora Durst (Carrie Coon) as an old woman riding doves around in Australia who denies knowing her boyfriend. Take a look at the gallery to learn all the best theories on Reddit and beyond about these wild occurrences as The Leftovers dives into it's final run.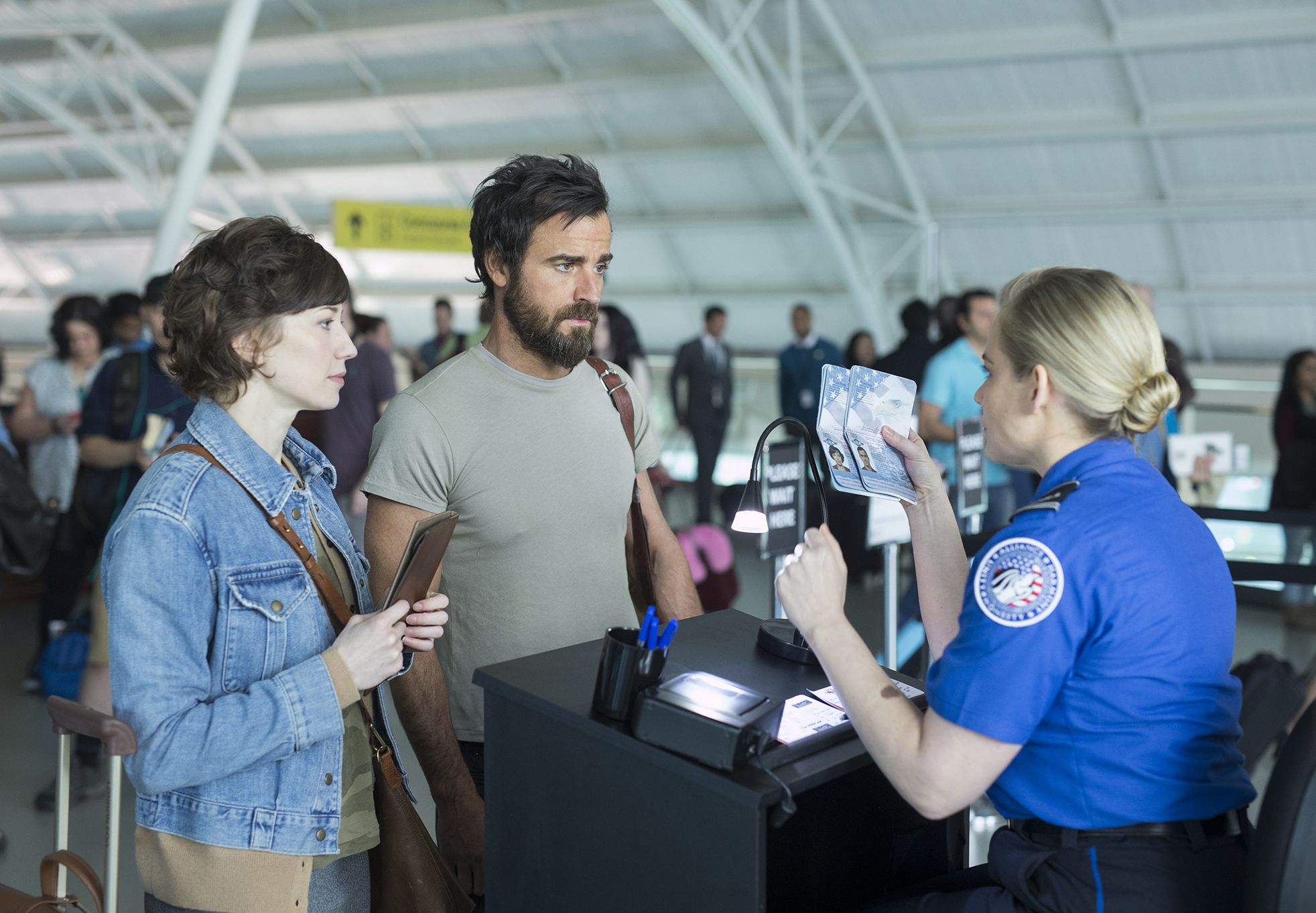 Is There More To The Baby Question Than We Know?
When Nora is asked by the scientists in "G'Day Melbourne" if she would kill a baby to end cancer, she says yes. The scientists — who claim they can send the leftovers to where the raptured people went — immediately leave, claiming they can't work with someone like Nora.
Yet, it's possible there's more to this story, like with everything in the Leftovers world. "They tell everyone no at this stage no matter what answer they give," speculates Redditor MapletonPD. "How Nora responds will determine if she get into their program or not."
Photo: Courtesy of HBO.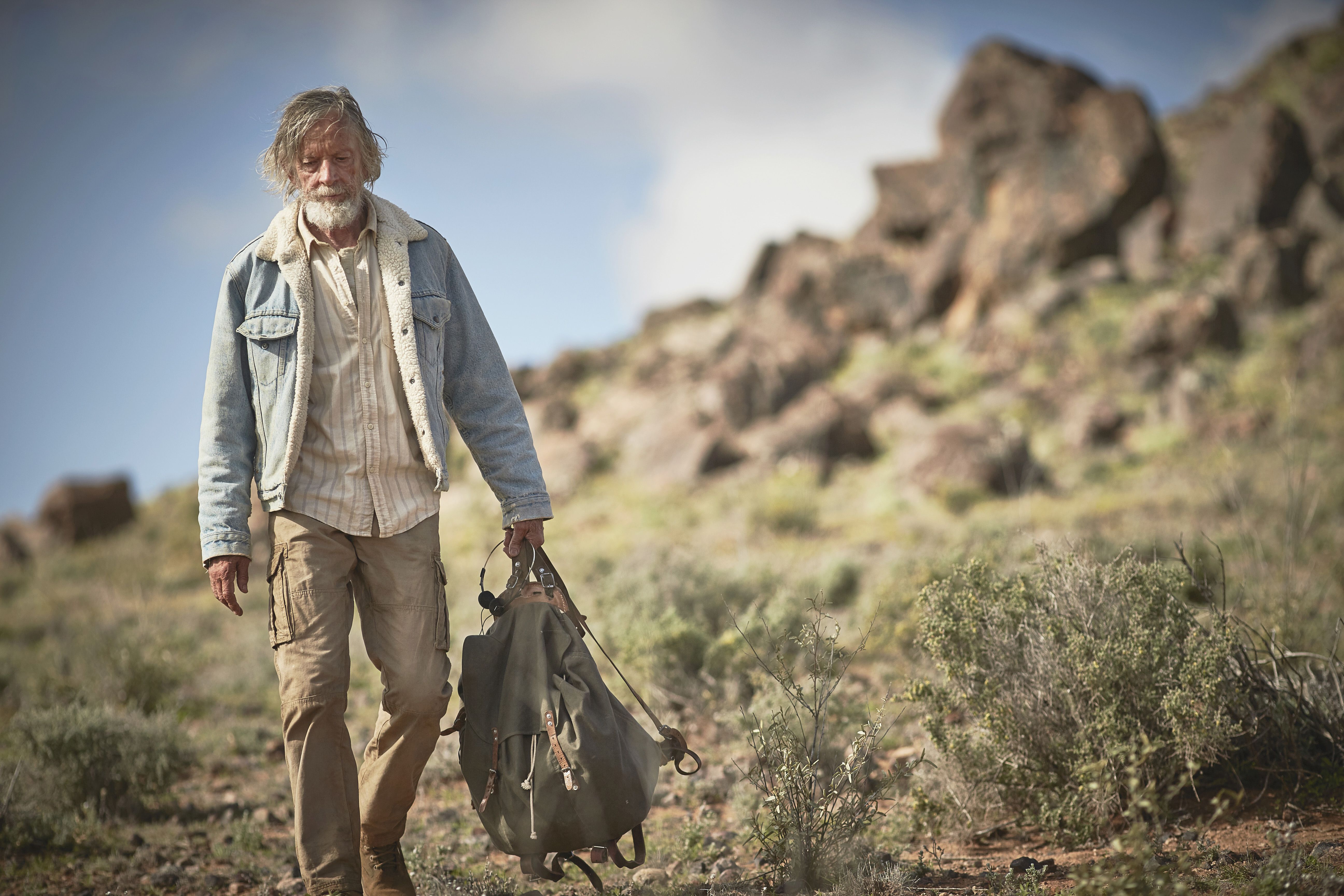 Is Kevin Senior Satan?
Kevin's dad might be the devil himself. Or, at least that's what one Reddit user believes.
Kevin Garvey, Sr. is angry The Book Of Kevin isn't about him, has a snake for a totem, and looks like a fallen angel at the base of a cross in "Crazy Whitefella Thinking," @Goavibe notices. All of that gives us serious Satan vibes, as does Kevin Sr.'s desire to keep the apocalypse from happening, since the cataclysmic event will supposedly end with the eradication of evil. "Who would want to stop that more than Satan?" asks the Redditor.
Photo: Courtesy of HBO.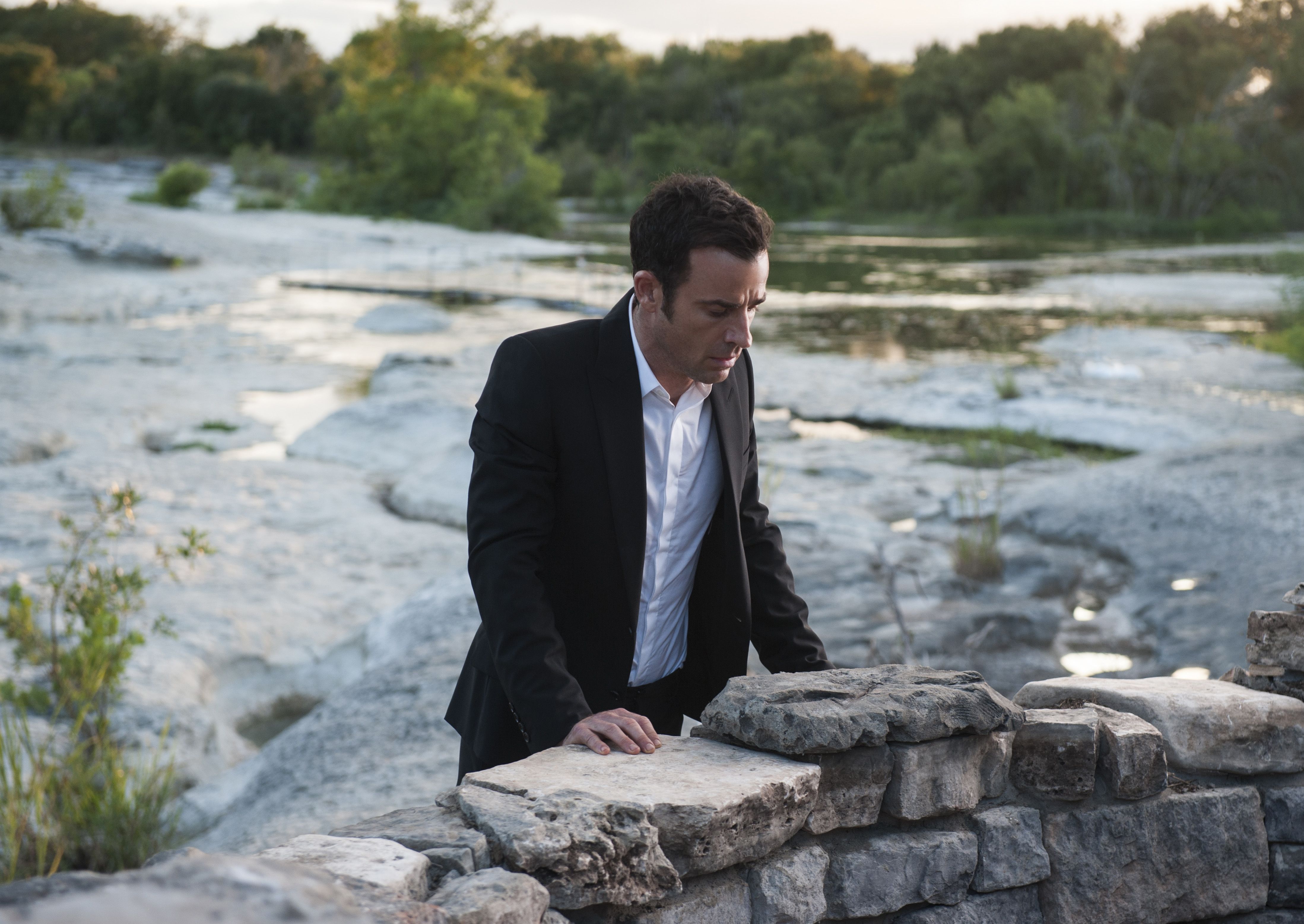 Is Kevin The Opposite of Jesus?
It's long been hinted Kevin is a Christ-like figure, and everyone finally comes out and says it in Season 3 premiere "The Book Of Kevin." But, it's possible Kevin has the exact opposite ideas of Jesus Christ and Christianity in general.
Biblical texts demand a true disciple of Christ shows devotion to God before his family — and Kevin couldn't be farther from that philosophy, Redditor Stizzleomnibus1 points out. In fact, Kevin has spent the entire series desperately trying to keep his family together, despite death and his own ambivalence about life.
"Will his gospel of fighting for family become the faith that holds mankind together in the aftermath of the flood?" Stizzleomnibus1 asks. "Does he represent a kind of 'opposite Jesus,' who says that the way to salvation is not through forsaking family for him, but through embracing family in his name?"
Photo: Courtesy of HBO.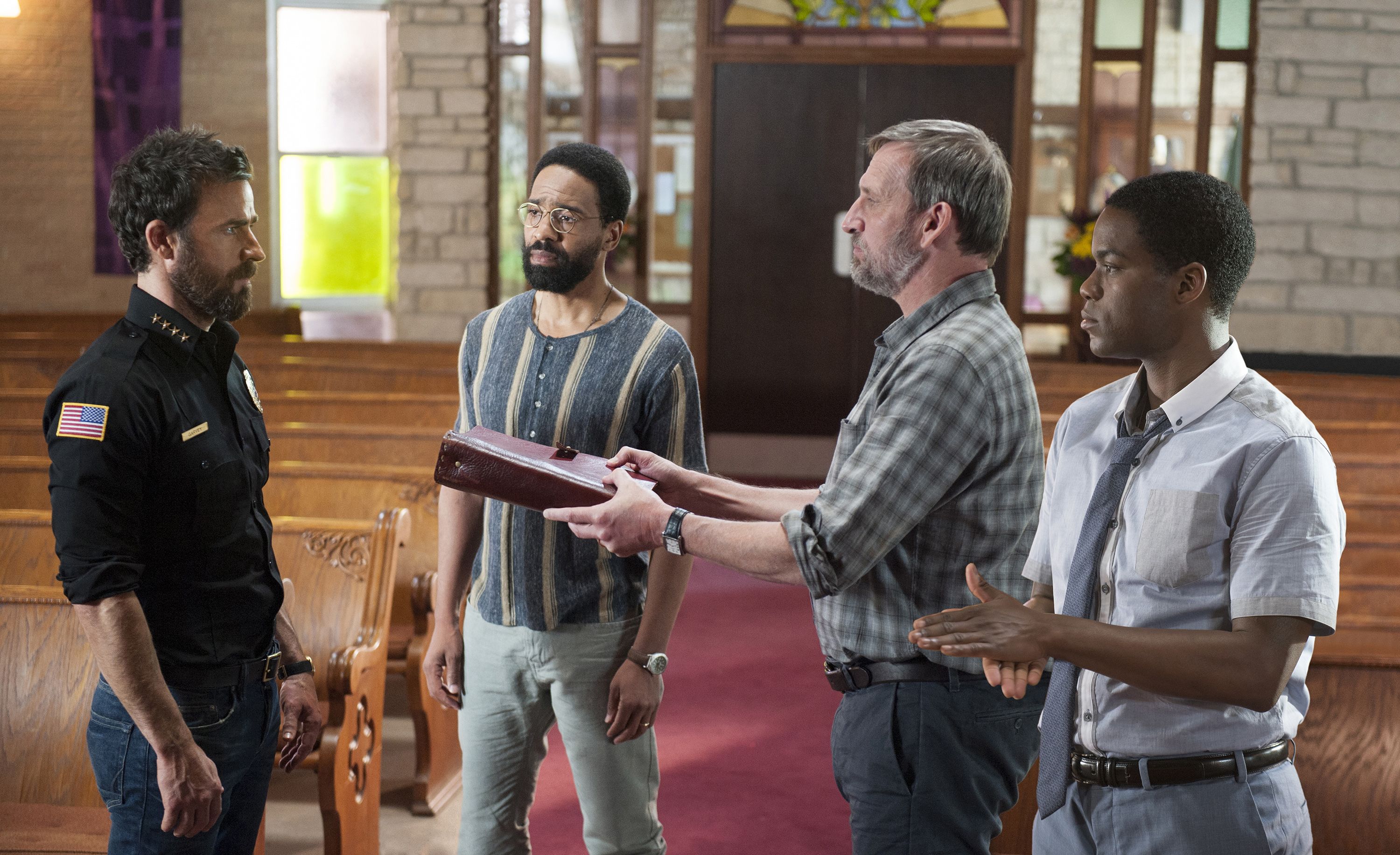 Are Kevin's "Apostles" Named After The Apostles?
Maybe you haven't noticed, but the Miracle, Texas residents behind of The Book Of Kevin, have the names of the men who penned the actual Bible. Preacher Matt (Christopher Eccleston) is short for Matthew and John Murphy (Kevin Carroll) has the same moniker as John The Baptist. As one Redditor notices, "Of the four New Testament gospels, the first one was written by Matthew and the last was written by John."
Time will tell if Kevin meets a Luke or a Mark any time soon.
Photo: Courtesy of HBO.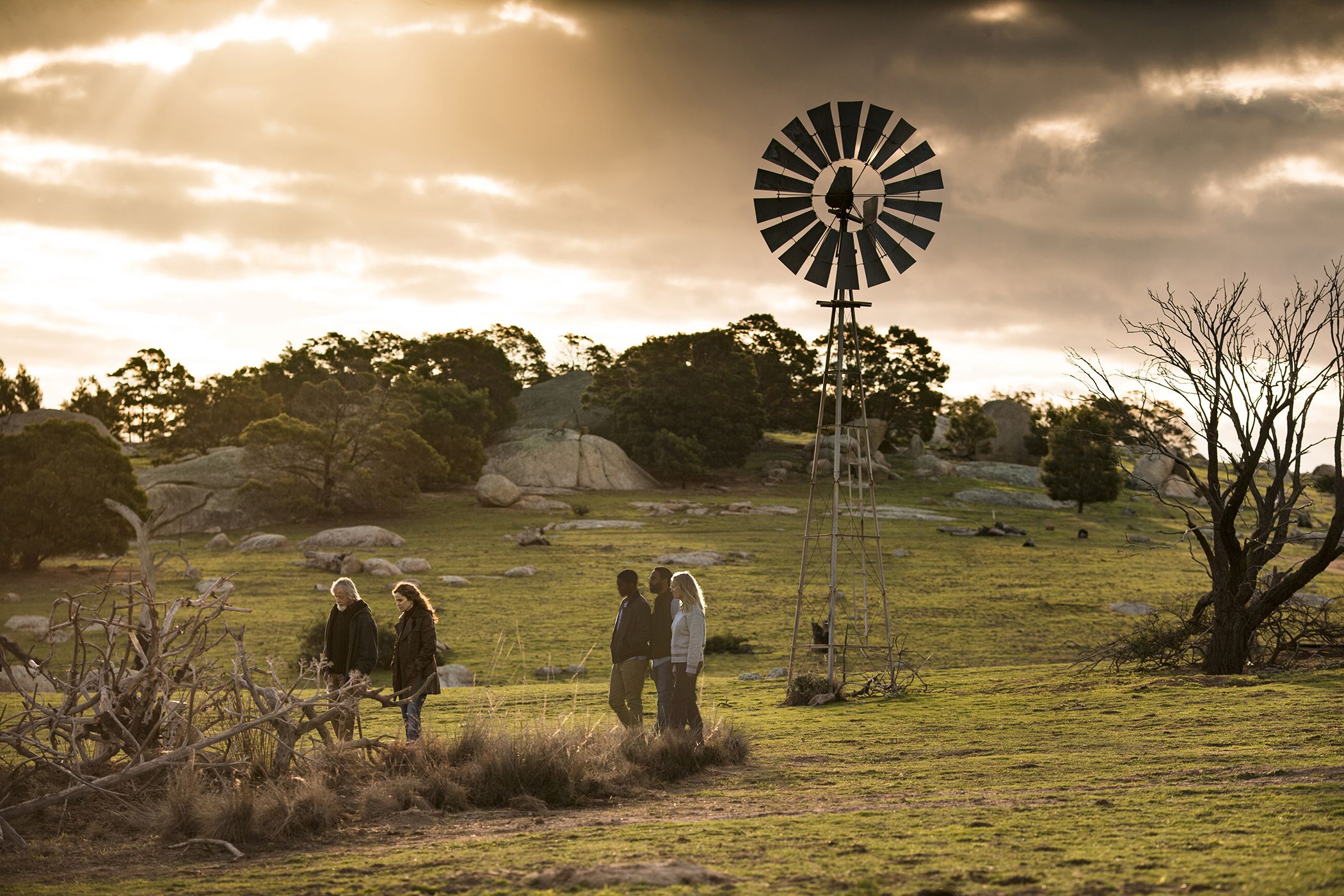 Is There Another Man Who Can't Die?
We know Kevin seemingly can't die in Miracle, but what if there's another man incapable of dying? In season 2 we hear chatter of one such person in Australia. Later in the season, Kevin meets an Australian man on the bridge in "International Assassin" and in the hotel karaoke bar in "I Live Here Now."
"People think the man rumored to not be able to die and the man Kevin met in the hotel are one in the same," Redditor Vonnillips explains. And now, Kevin and Nora are coincidentally heading to Australia in the Leftovers ' final season.
Photo: Courtesy of HBO.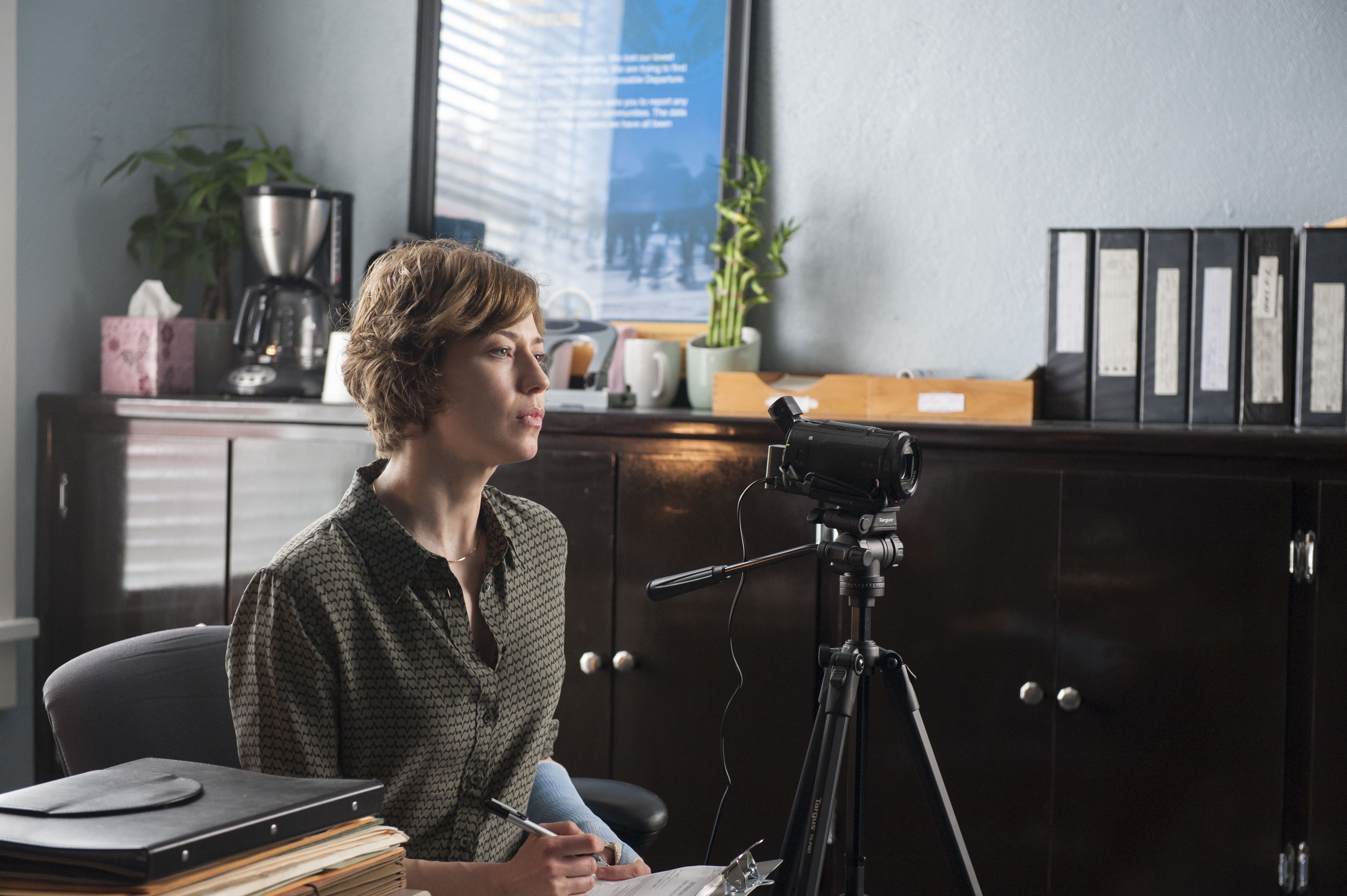 How Do The Doves Figure In?
The final two minutes of the season 3 opener left viewers wondering why Nora is now going by Sara and why she's carrying doves to nuns. The answer may — of course — come back to Kevin, who Leftovers consultant Reza Aslan sees as a "shamanistic character" rather than a Christlike messiah.
"For many shamans, the first part of the initiation is to find a spirit guide, an animal to communicate with and help them see the other world," Aslan told Vulture in October 2015.
Birds have held a lot of symbolism for Kevin from the all-important hotel scenes to the doves we see just before the "Book Of Kevin" flash forward.
"My theory thus far is Kevin at some point will be unable to escape the hotel and he is the one sending the Doves to Nora," writes Redditor PlatNoFeatures. "I know some have posited this idea already, but I just wanted to add some backing with the Reza interview."
Photo: Courtesy of HBO.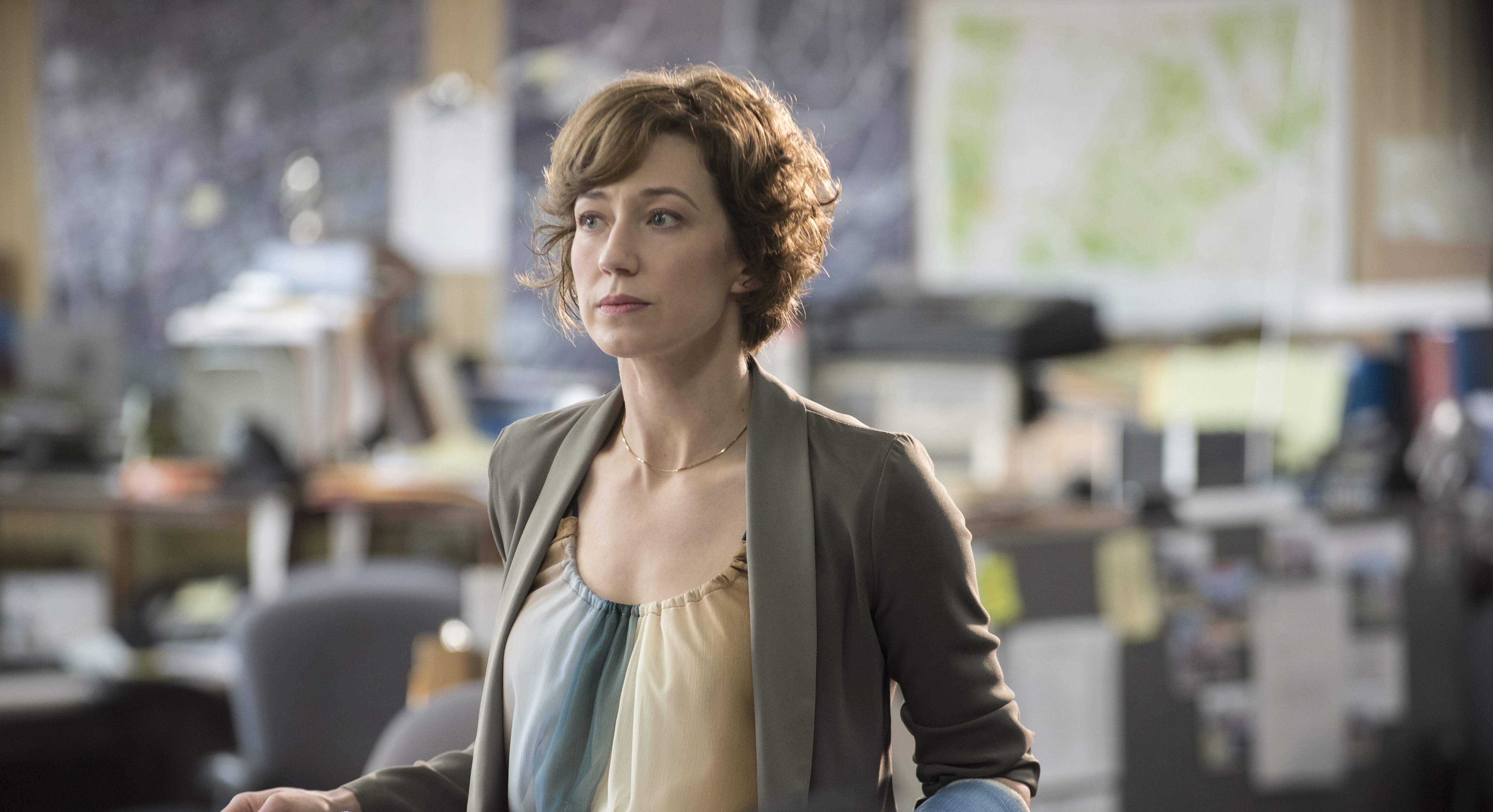 No, Really, What's Up With The Doves?
Everyone has a theory about Nora-As-Sara's doves. Another fan is bringing Noah into the mix, as previews for season 3 say a "flood" of apocalyptic proportions is coming to the Leftovers, which sounds a lot like the original biblical flood.
"Noah tosses a dove over to see if it can find land and it comes back with an olive branch, thus [signifying] the end of the flood somewhere and the existence of habitable land," Redditor Vintagelego reminds us. "So the writers are probably using the scene as the olive branch, or the sign of life continuing."
Photo: Courtesy of HBO.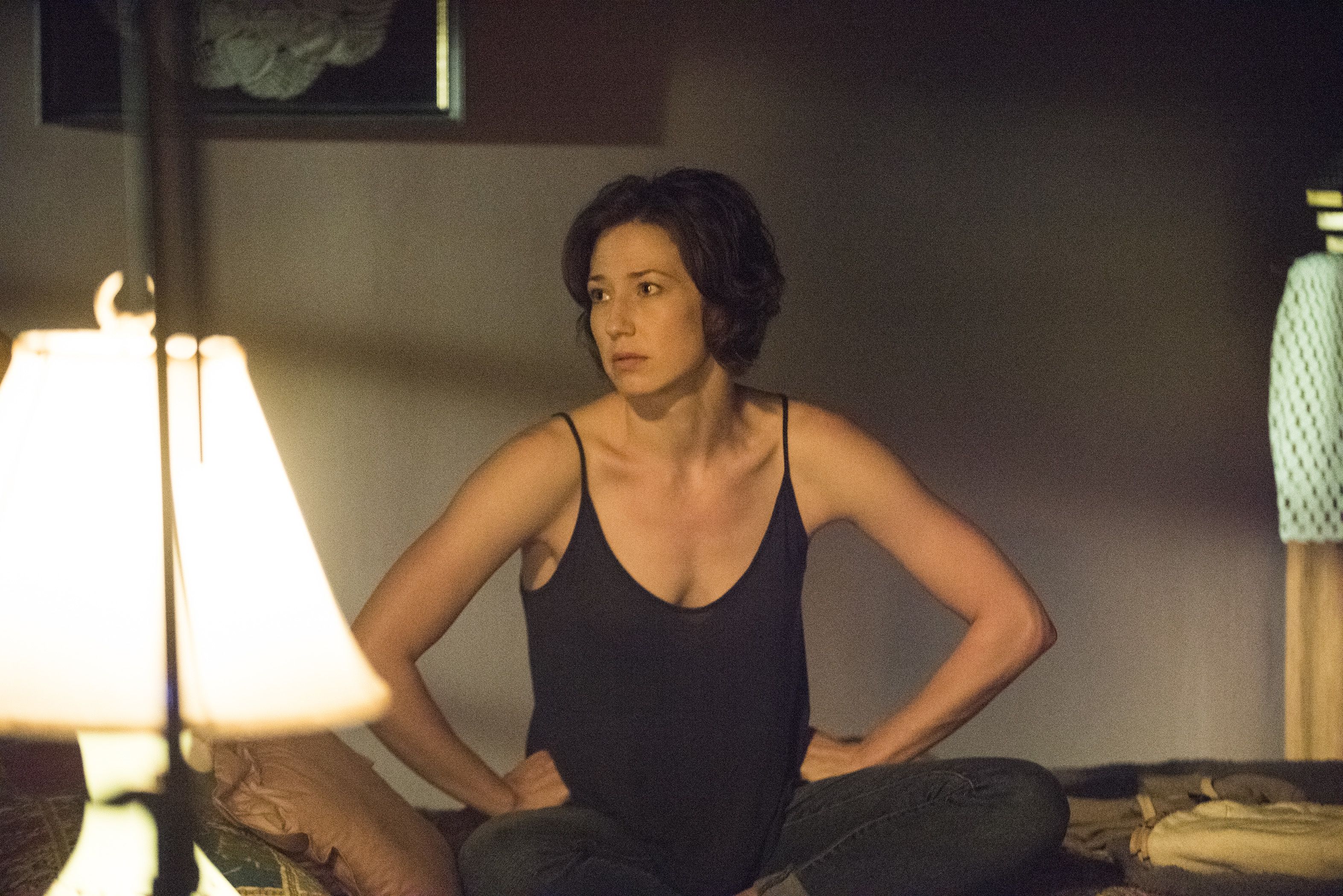 Will The Finale Be Much Less Stressful Than Anticipated?
We already know someone who looks a whole lot like Nora is still alive and well at the end of The Leftovers. It's possible "Sara" isn't denying knowing Kevin because of a rift in the relationship, but because Kevin actually changed his name after the world found out about his messiah-like abilities, Reddit user Neon_Platypus1 writes.
Fingers crossed this means Nora doesn't "go through" with the radiation blast she was offered in "Don't Be Ridiculous."
Photo: Courtesy of HBO.
Click HERE to read more..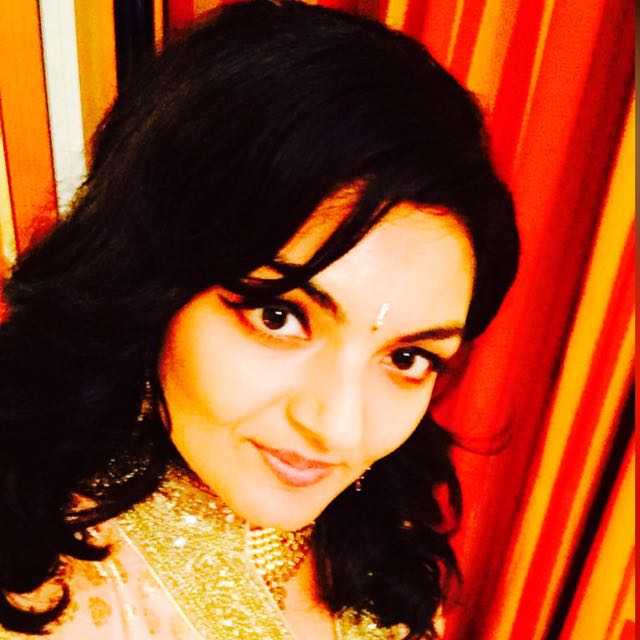 Vote for Shikha Dhingra For Mrs South Asia Canada 2017 by liking her Facebook page.

You can publish this article on your website as long as you provide a link back to this page.
You can publish this article on your website as long as you provide a link back to this page.