Last week, the internet was buzzing with the news about a "secret" magnifying glass tool in your iPhone, which gives you skills worthy of a slightly more digital-savvy Veronica Mars. All that buzz got us wondering — what other features are hiding in your iPhone, just waiting to be used?
As it turns out, quite a few. There are hacks that let you free up more space, create texting shortcuts, and have your emails read to you. Plus, a built-in keyboard that you will start using every time you text.
Ahead, we're lifting the curtain on nine of the coolest, little-known iPhone tools.
This piece was originally published on March 17, 2017.
Save Time Crunching Numbers
If, like me, you've long bemoaned the lack of a backspace key on your iPhone's calculator, your days of frustration are over. Twitter user @censoredialogue offered a much-appreciated PSA, showing that if you simply swipe your finger across the sum line, you can go back a step in your calculations.

Send Adorable, Text-Based Emoticon (i.e. Kaomoji)
The Kana keyboard is our favorite hidden gem. Go to Settings > General > Keyboard > Keyboards > Add New Keyboard and select Japanese – Kana. Then, when you go to a new message, click the globe icon (the same one you press to switch to other keyboards). When you get to the Kana keyboard, press the face that's third from the left along the bottom. From there, you'll see all the fun cat, bird, and other faces along the top.
Photo: Madeline Buxton.

Create Your Own Texting Shortcuts
Speed up your texting by adding in shortcuts for the words and phrases you use most often. Go to Settings > General > Keyboard > Text Replacement and click the plus sign in the upper right-hand corner to enter a new shortcut.
Photo: Madeline Buxton.

Turn On (& Off) Text & Emoji Suggestions
If you don't want your messages app to suggest words and emoji as you type, it's easy to switch it off. Just press down on the globe icon and, keeping your finger on the screen move up to toggle off Predictive. You can toggle it back on at any time.
Photo: Madeline Buxton.

Easily Unsubscribe From Mailing Lists
If you signed up for a company's mailing list to get that one-time 10% off discount code but don't want the emails cluttering your inbox, it's easy to unsubscribe. Just look for the unsubscribe hyperlink in a gray bar along the top of the email. Click it and you're set.
Photo: Madeline Buxton.

Turn On (Selective) Read Receipts
You probably don't want your read receipts on for everyone, but there's a way to turn it on for select people of your choosing. When you're in a text with the person you want read receipts for, click the "i" icon in the upper right hand corner. Scroll down and toggle on "Send Read Receipts." You can still turn it off at any time.
Photo: Madeline Buxton.

Have Articles & Emails Read To You
Want to get a jump on the news or emails while cooking or doing other things around your apartment? Easy. Got to Settings > General > Accessibility and toggle on Speak Screen. Then, when you're in the article or email you want read aloud, swipe down from the top of the screen with two fingers and Siri will start reading. Press the turtle to slow Siri down or the hare to speed her up.
Like the magnifying glass, this is another one of your iPhone's accessibility features that's useful for anyone.
Photo: Madeline Buxton.

Free Up More Space
If you're constantly getting warning notifications about too little space, this hack is for you. Go to Settings > iCloud > Photos and turn on Optimize iPhone Storage. Doing so stores higher-resolution photos and videos in your iCloud. You can do the same with music, by going to Settings > Music > Optimize Storage. Your iPhone will automatically remove songs that you haven't listened to for a long time.
Photo: Madeline Buxton.

Give Your Eyes A Rest
You probably know that looking at your iPhone before bed isn't the best idea, but if you can't resist scrolling through Instagram there's a way to make it easier on your eyes. Swipe up from the bottom of the screen to open your control center and tap "Night Shift." This will make your screen color warmer, easing the strain.
Photo: Madeline Buxton.
Click HERE to read more from Refinery29.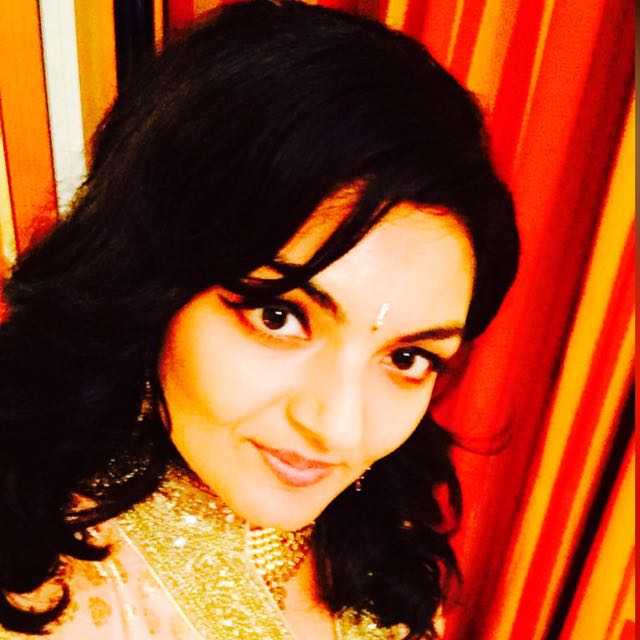 Vote for Shikha Dhingra For Mrs South Asia Canada 2017 by liking her Facebook page.


Loading ...