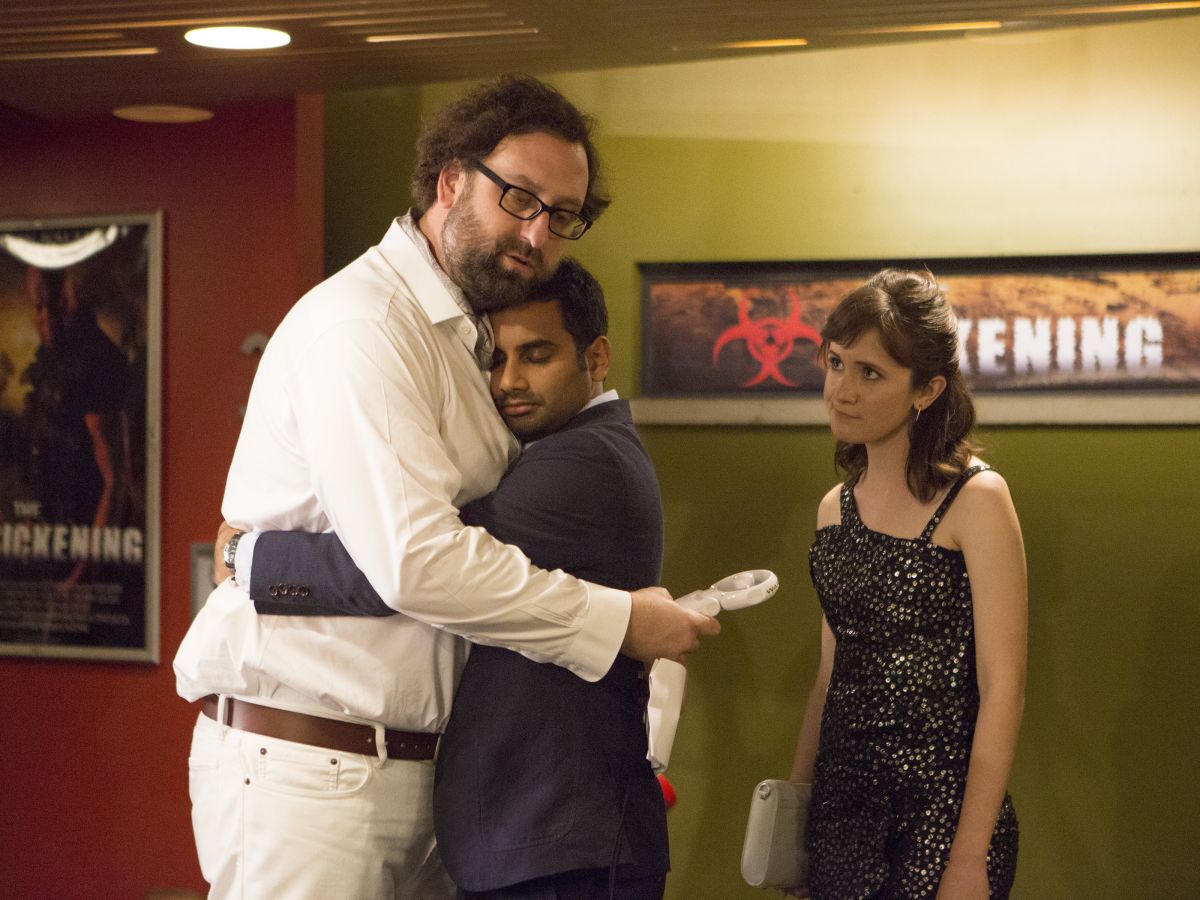 The first season of Master of None premiered in a younger, more innocent time: November 2015. After a year-and-a-half-long wait, the second season of Aziz Ansari's imaginative series is back on Netflix. It's hard to believe that it's been such a long hiatus. I guess time time flies when you're having fun, or getting swept up in the country's political turmoil.
The trouble with such an extended break is, I'd forgotten just about all of Dev Shah's (Aziz Ansari) travails by the time I sat down to season 2. While Master of None certainly doesn't have Pretty Little Liars -level plot twists and ever-complicated story lines, it's still helpful to hit the refresh button.
So, let's take a stroll down Master of None memory lane, reliving the highs and lows of Dev's experiences as a 30-year-old actor who struggles just as much with choosing what to eat for lunch as he does deciding his life's direction.
Dev and the tale of two sandwiches.
In the very first episode of Master of None, we learn what kind of man Dev is: Someone who values his taste palette over bending to the whims of children. After babysitting his friend's kiddos, they make him a downright nasty sandwich of lettuce, peanut butter, and ketchup. While a declaration of love, Dev chooses to eat chicken parm sandwich from a fancy restaurant — and relishes it with a few lip smacks .Right from the start, we can tell Dev's in a different place than his other 30-something friends.
Dev's love for food plays a big role in Season 2, which kicks off with him at pasta-making school in Italy.
Dev and Brian do some soul searching.
At the start of "Parents," the second episode of Master of None, Dev and Brian (Kelvin Yu) blow off doing favors for their immigrant fathers to watch X-Men. The episode then pans back to their fathers' lives in India and Taiwan, and their initial days struggling in America.
Over the course of the episode, Dev and Brian become more attuned to their parents' sacrifices and their own privileges. They take their parents out for a big dinner as a "thank you."
Dev's parents rock our world.
In the episode, Dev's parents are played by none other than Ansari's biological mom and dad. Don't worry, Dev's dad's goofy sense of humor and his mom's expressive glares aren't going anywhere in season 2.
The Rachel saga begins…
Let's try to sum up Dev and Rachel's (Noël Wells) tumultuous relationship as succinctly as possible. At the start of Master of None, Dev and Rachel have a one-night stand mishap that results in taking an Uber to buy Plan B. Later on, they happen to run into each other at a concert. Though they hit it off, Rachel's tied up with an ex-boyfriend.
Once the fates align and Rachel is single again, Dev takes her on a daylong first date to Nashville.
And continues…
After a honeymoon period, Rachel moves into Dev's wonderfully decorated one-bedroom apartment. At first, they relish each other's company. Rachel even meets Dev's parents, though he puts off the introduction for a while.
The episode "Mornings" tracks their year's worth of mornings together, and how the relationship eventually stagnates. In their uneasy monogamy, Dev wonders, is this all there is?
And then ends.
Dev and Rachel's relationship hits a low after going to a friends' wedding, and hearing the couple exchange hyper-romantic vows. Dev imagines his own wedding to Rachel, and how underwhelming their own vows might be.
Later on, over a course of fresh pasta, Dev comes up with an idea for the worst game ever, in which both parties rate their likelihood for a future together. They break up not soon after, because who wouldn't after playing that game?
Dev carpe diems.
After reading Sylvia Plath's famous fig tree passage about life's infinite directions, Dev decides to seize his own opportunity for a new life. He chooses to move to Italy to attend pasta school, which is where season 2 kicks off.
And so does Rachel.
After contemplating taking a job in Chicago, Rachel decides to follow her dreams and jets off to Japan.
Dev pulls a Prison Break.
Well, more like "Nursing Home Break." Soon after Arnold's grandfather dies, Dev and Rachel go to the Bronx to visit her grandma, Carol (Lynn Cohen). Then, Rachel gets a work call and has to leave early. Remembering the story of Arnold's lonely grandfather, Dev decides to take Grandma Carol for a whirl. She's one character we'll miss in the breakup aftermath.
Dev stars in a no good, terrible movie.
After days spent enduring casting calls and stereotyping, Dev gets cast as a scientist in the horror film The Sickening. His sole line is to exclaim, "The sickening! It's happening!"
After inviting his close friends to the premiere, he's disappointed to find that he's been cut from the film. At the bar, Rachel yells at the director, and Dev grows even more uncomfortable.
We meet Dev's crew.
One thing's going Dev's way: He has amazing friends. Arnold (Eric Wareheim) is Dev's goofy best friend who's known to burst into impromptu song and dole out bear hugs.
And Denise.
Denis (Lena Waithe) is Dev's sharp-shooter childhood friend. In season 2, an entire episode is devoted to her lesbian identity and coming out to her mother, aunt, and grandma.
Finally, don't forget about the Claire Danes cameo.
Dev meets a married food critic, Nina Stanton (Claire Danes), at Denise's work party. After debating the morality of sleeping with her, Dev succumbs to her advances — and ends up getting caught by her husband.
In season 2, his romantic life will be just as eventful.
Click HERE to read more from Refinery29.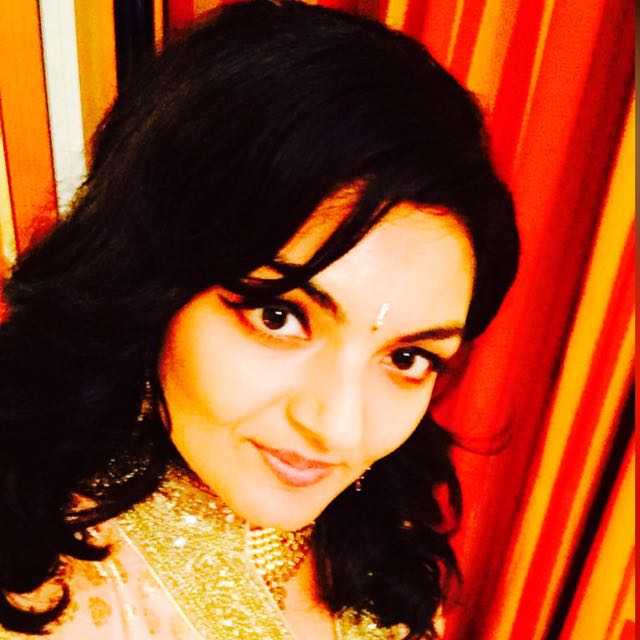 Vote for Shikha Dhingra For Mrs South Asia Canada 2017 by liking her Facebook page.


Loading ...