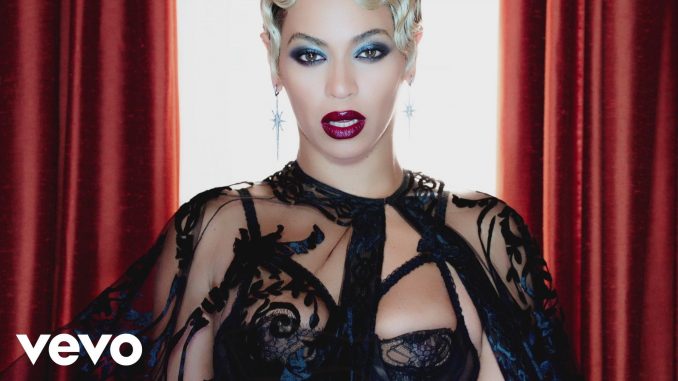 Name a brand — any brand — with a more recognizable tagline than "Easy, breezy, beautiful… CoverGirl. " For the last five decades, you couldn't. That catchy jingle wafted in the backgrounds of homes since the '60s, showing up in pop culture references more times than you can count. But if you've been paying attention to CoverGirl's influx of badass brand ambassadors recently, then you know the tides are changing — and now, so is the slogan.
"Listening to our consumers, we learned that beauty is playing a different role that hasn't been celebrated in a big way yet," says Ukonwa Ojo, CoverGirl's Senior Vice President, who joined the brand in 2016. Makeup is no longer just about simplicity — it's about expressing who you're going to be that day, she adds.
So today, CoverGirl begins its evolution. No longer will the brand operate under the "easy breezy" umbrella; instead, it'll follow a new motto: "I Am What I Make Up." The powerful campaign features six barrier-breaking women who are bringing that tagline, and CoverGirl's mission of inclusivity, to life. Ahead, they explain in their own words exactly what that means to them.

Breakthrough Actress: Issa Rae
Now the executive producer and star of HBO's hit series Insecure, Rae got her start as the creator of the YouTube web series Awkward Black Girl — something she believes is directly related to her latest role as a CoverGirl. "As a writer/creator, 'I Am What I Make Up' is a philosophy that truly aligns with my ambitions to keep creating — whether it be film, a studio, my own television channel, and even beyond that, creating meaningful cultural and political change," Rae tells Refinery29.
"My work with CoverGirl is so important because I always felt like an awkward Black girl, and I know there are millions of other girls who feel the same. We want to show them that it's okay, that it's more than okay, to live your life with authenticity. And that's what makes you beautiful."

Power Athlete: Shelina Moreda
The pro-motorcycle racer was the first woman to compete at the Indianapolis Motor Speedway, and has since taken home dozens of championship wins. But the fact that Moreda stands out in a sport largely dominated by men does not intimidate her in the slightest.
"My partnership with CoverGirl shows the world that it's okay to have an active, yet powerful career and still value feeling pretty," she said in a statement. "Makeup is something I've always enjoyed, and it's something that sets me apart when I'm on the racetrack. I am happy that I'm able to encourage other people to unapologetically be themselves, pursue what they love, and share it with the world."

Pop Sensation: Katy Perry
With
67 million followers on Instagram
and
100 million on Twitter, this
CoverGirl brand ambassador
certainly has the widest reach. But she doesn't care if you use the products she's promoting or not — as long as you're true to yourself.
"Obviously, if you don't first and foremost have that self-love and self-confidence, there's no highlighter in the world [that can give it to you]," Perry told R29 last year. "There are a lot of people who walk into a room wearing no makeup, but they just have such a presence and an energy. It's very powerful, but I don't discriminate against a person that you can slice through their face because they're wearing so much makeup."

Master Chef: Ayesha Curry
As 1/4 of the famous (and adorable) Curry family, Ayesha wears many hats: She's the host of her own Food Network Show, author of the cookbook The Seasoned Life, mother to two adorable children, and wife to NBA's Stephen Curry — and beauty is one more way to add joy to her life. "I love makeup, and wear it all the time, so I want to feel good about the brand I wear," Curry tells R29. "[The tagline] 'I Am What I Make Up' gives everyone the motivation to create their destiny and live their dreams… and look amazing while doing so."

Fitness Guru: Massy Arias
Massiel "Massy" Indhira Arias is a certified personal trainer and new mom, touching the lives of millions with every heartfelt Instagram post. "As someone who has been open regarding my struggle with depression, it took me a long time to realize that the power to be happy and fulfilled is completely in my hands," she tells R29.
"Finding the power within looks is different for different people, and 'I Am What I Make Up' says you can proudly, unapologetically tap into it and show it off to the world. Makeup can be an easy-to-access superpower for anyone. Based on however you feel or whatever is happening in your life, it offers the ability to express and transform, just like fitness."

Model-Turned-Entrepreneur: Maye Musk
The 69-year-old model has spent more than 50 years gracing magazine covers and beauty campaigns (she even made a cameo in a Beyoncé music video). In that time, she's also earned two Master of Science degrees in dietetics and nutrition, and runs a successful business as a registered nutritionist — making "triple threat" sound like a serious understatement. (And, yes, she's also the mother to entrepreneur Elon Musk.)
"With wearing makeup a part of my job as a model, one might think I'd get tired of it, but I absolutely love it," she said in a statement. "I've had the benefit of working with a lot of wonderful artists through the years, and it's a fascinating process: You start as a blank canvas and then a transformation occurs, but there's always a very real and honest piece of me there, too. One thing that's kept me working in this industry for so long [is] my interest in self-representation."
Hit play to see CoverGirl's new slogan, logo, and ambassadors come to life. Change can be nice, don't you think?
Click HERE to read more from Refinery29


Loading ...