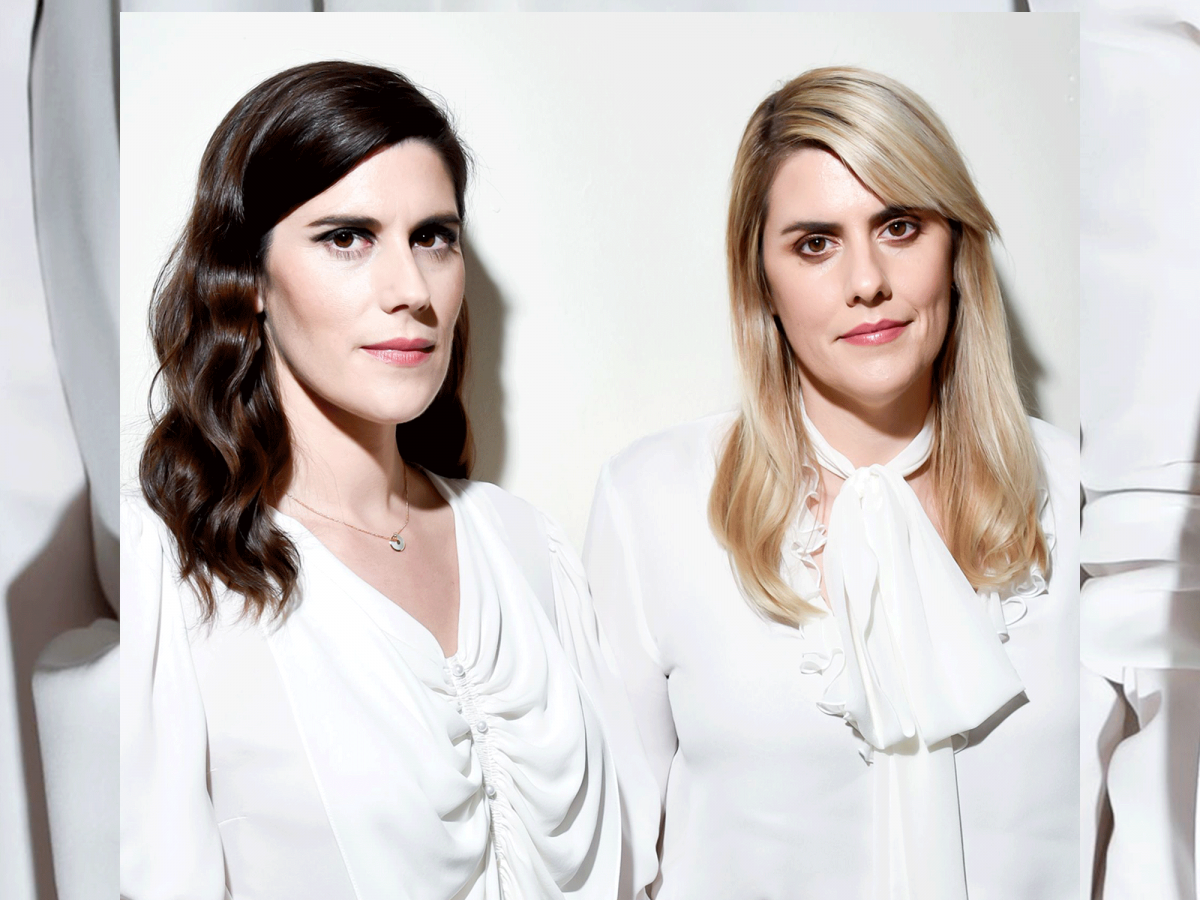 To really make it in fashion, it's pretty true that one has to be just as precious about their craft as they are scrappy. And, as Kate and Laura Mulleavy reveal in the debut episode of Season 2 of UnStyled, there's no beginning too great or small to ensure the success they've found in the industry. Their line Rodarte was founded in 2005, out of their mutual love of art, nature, clothing, and a family of paper dolls the two handmade for a short list of New York's top magazine editors. "I think we had a big, fake idea of what it means to come to a city. You're thinking it's like the movies," says Laura Mulleavy of contemplating a move from L.A. to New York. But just when they thought the oddball gifts had been a wash, they got the call.
Women's Wear Daily(ie: WWD) was on the line. And the next day, Rodarte was on the cover of the industry's go-to, pre-internet trade publication. The rest, which includes a mythical blessing from Anna Wintour, was history. Since then, the two continue to decode what it means to measure creativity with success—they briefly switched cities to relocate their cult following to Paris where they showed their spring 2018 collection during couture week, and, most recently, the pair added filmmakers to their resume, releasing their first feature film, Woodshock, starring and co-produced by best friend, Kirsten Dunst (note: If you still haven't seen it, do yourself a favor and add it to your queue).
Similar to how the Mulleavy sisters broke fashion barriers some fifteen-odd years ago, they're keeping things fresh, and very much their own, by allowing instincts to drive their next steps, not trends or the industry. And that's exactly what the two opened up about to Refinery29's global editor-in-chief and co-founder Christene Barberich on this episode of
UnStyled
. You can catch the whole podcast and subscribe to the new season
right here
, but here's a scene from their chat that's worth copying and pasting to your own vision board.
If we were two men in this industry, it would be a different story. The headlines would be different. It would be a different reaction to what we make and [a] different dialogue.
Do you look at your business through a business lens? Or do you worry about keeping the lights on, paying the bills, etc?
Kate Mulleavy: "Well, certainly it is a business. We've been doing it independently for ten years, and if you look at the track record of how that gets done, the facts are that in this climate it's almost impossible to be an independent designer. We act as CEO's of our company, but my creativity's the thing that counts the most to us, and that's what I would protect more than anything."
Laura Mulleavy: "But there are qualities of that that actually support and drive a business, too. I think sometimes they're not necessarily taught in business school."
KM: "I think they go hand-in-hand. I think what I would say, too, is about what Laura is saying is very true. But in the sense of your creativity is your most important thing that you protect for what you're making, then she's right; that's why we run our own business because ultimately we are the protectors of what we do."
LM: "A lot of times I think it's funny when people don't acknowledge that side of us. I think Gosh, do you even know how crazy it is to do this? "
What did you think of meeting Anna Wintour?
KM: "One of the most important things that anyone has ever told us is what Anna [Wintour] said when we first met her. We said, 'Well, do you think we need to move to New York?' and she looked at our stuff and said, 'You know, I can tell what you do is really personal and you're gonna need to keep it that way.' And, that's what we've done the whole time. I always think it's the best advice anyone's ever given me."
Click HERE to read more from Refinery29


Loading ...