This article was last updated on April 16, 2022
Canada:

Oye! Times readers Get FREE $30 to spend on Amazon, Walmart…
USA:

Oye! Times readers Get FREE $30 to spend on Amazon, Walmart…Not making good on warranty with a smile is a Customer Service Fail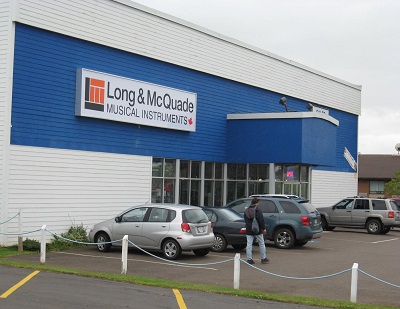 When something you buy has a lifetime warranty, you want it replaced with a smile.
Last weekend, Long and McQuade did a FAIL on a $35 guitar cable replacement, trying to sub off a house brand for a brand name plus a sour look.
Canadian Tire got a PASS on replacing a $175 Schlage front door lock-set after 12 years of use, without batting an eyelash.
Locked Out!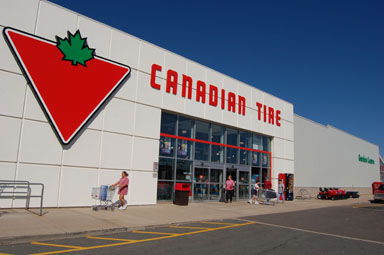 When I got home on Friday night, there was a little consternation when the front door would not open. Did I forget to pay the mortgage?
However, it was the Schlage front door handle set that had failed, as I discovered when we took the lock apart.
Taking the broken internal part to Canadian Tire, they told me the front door set had a lifetime warranty and gave me a new one on the spot. They didn't want to see the old receipt. All they asked for was my telephone number and out the door I went with a brand new front door set.
That is the epitome of great customer service with no hassle warranty replacement and a smile on the customer's face.
That is the kind of service that keeps Canadian Tire top-of-mind for millions of shoppers.
Broken cable promise
Planet Waves guitar cables also have a lifetime warranty. You can have any dealer in North America replace a cable, no questions asked.

Over the years I bought more than 20 Planet Waves cables from Long and McQuade and when one failed in the past they replaced it without hesitation.
This time they tried to give me a Yorkville Sound house brand cable, saying they don't stock Planet Waves anymore. That is probably true since every Long and McQuade I've visited in the past year has lots of generic cables but few brand name cables.
Is there a difference? You bet – brand name cables have 40% margin and house brand are 90% margin for the dealer. The price is the same but the quality is lower. I am sure Long and McQuade will argue that but customers have brand loyalty built on years of use. We also don't want cheaper substitutes on warranty.
When I didn't accept the house brand cable the sales rep gave me a sour look.
Another guitar store around the corner replaced the Planet Waves cable with the equivalent a few minutes later and smiled while he did the swap.
"Will there be any problem if I bought it from L&M?" I asked.
"None" was his reply. That is customer service.
Schlage and Planet Waves make good products and back them up with great warranties. Canadian Tire webt the mile to give their customers service. Long and McQuade fell short.
By Stephen Pate, NJN Network
You may also like –
You can publish this article on your website as long as you provide a link back to this page.