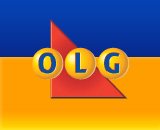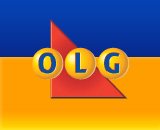 Lotto Max: Friday, March 4, 2011: $50 million, 20 MaxMillions
Seventy million dollars in prizes: that is a staggering amount of money. Some people are going to be looking at life quite differently this coming Monday. Just how will a pile of dough change their lives? Just what would it do for you? Financial independence is certainly something we all dream about and hopefully, if we're being wise watchers of our investments, this is something we are all slowly striving for. – Did you contribute to your RRSP this year? – Of course getting to the point of being completely independent is something which takes an entire lifetime to achieve; to get there in one fell swoop; wow, that's amazing.
True story: working
Twenty years ago, I was working as an independent consultant. I had just finished a job which netted me a good buck. Now I'm not talking about a million but at that time, I was living on my own and living frugally. I realised I had enough in the bank so I didn't need to work for at least two years. Oh, I didn't stop working, believe me, but there was the idea that I didn't need to run around desperately trying to find my next gig as a consultant; I could relax a bit.
It was the first time in my life I ran across the idea of not having to work. It was an odd feeling to get up in the morning and not have to throw on my clothes and go shooting out the door to get to the job. Not get dressed right away; pour a second cup of coffee; read the paper a little more thoroughly; it was an interesting short period of my life and something we will all end up doing once we retire. Is it good? Bad? Well, it is certainly an interesting idea. After all, work takes up the biggest part of our lives and what would any of us do if we didn't have to work for a living? What if you got up in the morning and you didn't have to go to work? Just what would you do?
Well, to get back to topic, this weekend there's seventy-seven million on the table to give at least a few of us the chance to find out just what it may mean to get up in the morning and not have to go to work. Early retirement. A chance for a few lucky stiffs to find out just what else there may be in life besides punching a clock. Get out there and slap down your seven bucks, five for a Lotto Max and two for a 6/49. Yes, the odds are against us – one in 28 million for the Max – but as the old saying goes, if you don't play, you can't win.
6/49: Saturday, March 5, 2011: $7 million
Nobody won this past Wednesday so the pot has increased. This is your second chance at early retirement this weekend.
All the latest winning numbers
You can visit the Lotto web site and check out all the latest winning numbers including Poker, 49, Lottario, Keno, Pick 4, Pick 3 and Payday. Of course, all the Encore numbers can be found there as well.
Click HERE to read more from William Belle
Article viewed at: Oye! Times at www.oyetimes.com