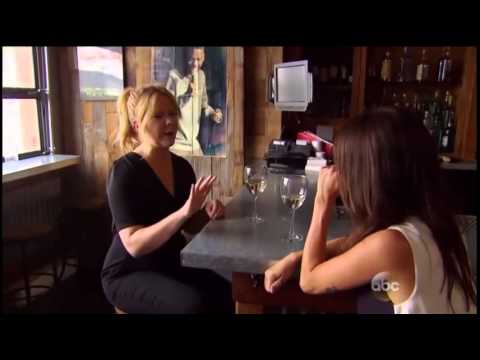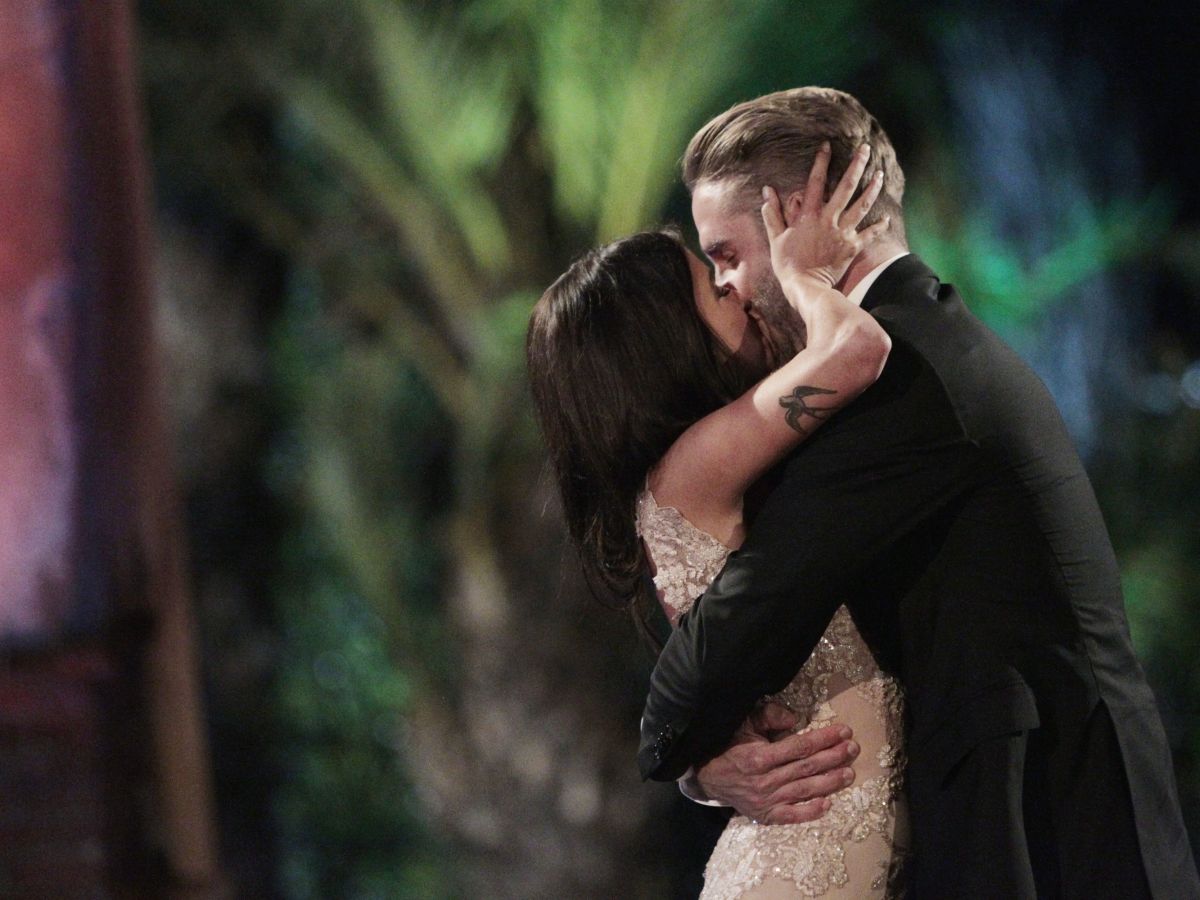 The Bachelor and body art have a sordid history. The show can't seem to decide if it loves tattoos or eschews those who have them. Many of the contestants come decorated with their own ink, but the show rarely addresses the tats (except for one instance, but we'll get to that later.)
On the flip side, the series seems a little fascinated with the permanent ink. Many of season 21's contestants were asked in their initial interviews if they had any tattoos. Most of the tattooed ladies included in their responses that they were in the process of getting their tattoos removed. This is, of course, their prerogative. But isn't ogling their ink half the fun?
I would wager that 10 of those 30 women vying for Nick Viall's heart have tattoos. I can back that up — a
Pew Research Study
from 2010 stated that 38% of millennials aged 18-29 have at least one tattoo. That sweet demo cohort is the primary group from which the franchise pulls its talent. So, like it or not, contestants on the show are bound to have a few tattoos. In fact, almost one in four will have a tattoo if the study holds true. (More than likely, the odds have increased, upping the likelihood to one in three.) Ahead, find the most notable tattoos that have appeared on
The Bachelor
franchise throughout history.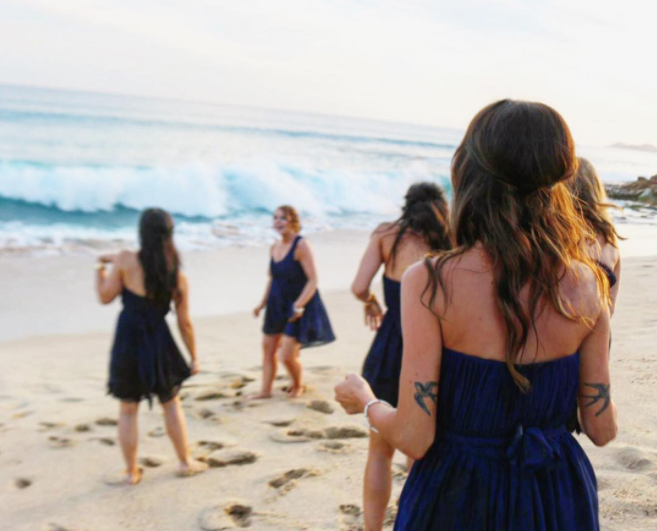 The Birds Of Bristowe
Kaitlyn Bristowe, the Canadian bachelorette from season 11 of the show, has two birds decorating her triceps. But here's the catch: The gal is known for hating birds. So what gives?
"Everyone's like, then why do you have tattoos of birds on your arms, but I can't see them!" she argued on The Men Tell All. Makes sense… sort of?
Photo: via @kaitlynbristowe/Instagram.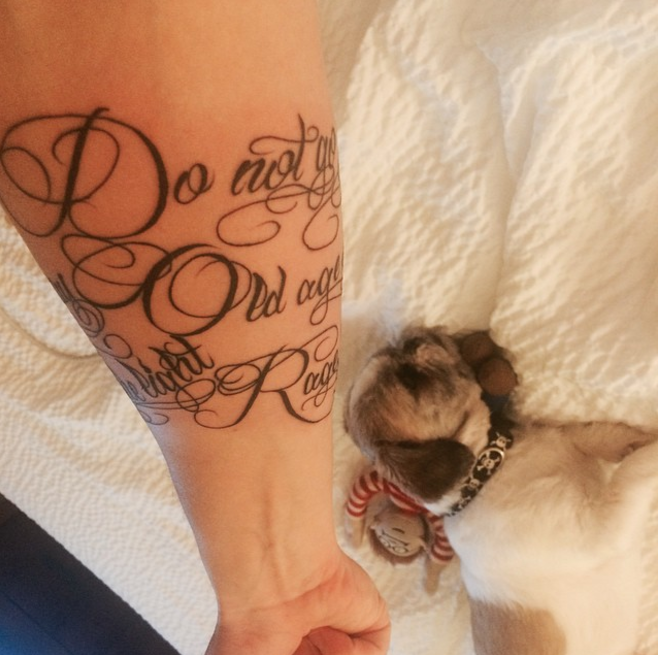 One Of Multiple On Evan Bass
The erectile dysfunction specialist was one of the more tatted-up contestants on Jojo's season. His forearm tattoo, according to Instagram, reads: "Do not go gentle into that good nite. Old age should burn and rage at close of day. Rage, rage against the dying of the light."
The former pastor and father of three also has a Hebrew passage on his wrist. Twitter sleuths think it says, "I am to my beloved." (This would be a reference to Bass' first wife.) But Bass joked on Twitter that it says, "I'm an idiot that thinks beautiful girls like him (in Hebrew)."
Photo: via @theebass/Instagram.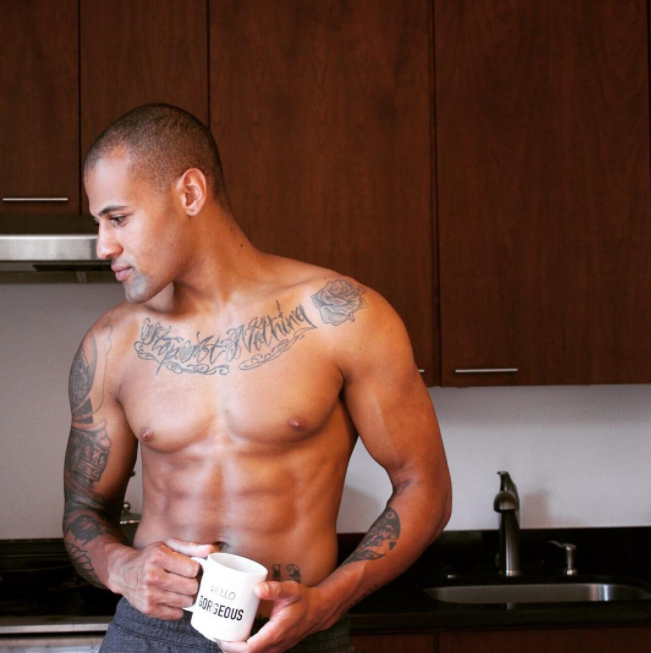 Grant Kemp's Chest Decoration
The San Francisco-based firefighter went on to get a tattoo on camera for Bachelor In Paradise. But before all that hullabaloo, Kemp had a smattering of ink. Most notably, he a chest rocker that read, "stop at nothing."
Kemp actually has enough ink to keep us occupied for the next week — Bustle wrote a breakdown of the most important ones, if you're interested. Other outlets (er, Reality Steve) have reported that Kemp has a tattoo in honor of his ex-girlfriend. Allegedly, he has the Roman numeral CCXLVIII, which represents the number of the flight Kemp met said gal on.
Spoiler alert: the guy has another girlfriend-inspired tattoo these days.
Photo: via @grant_kemp/Instagram.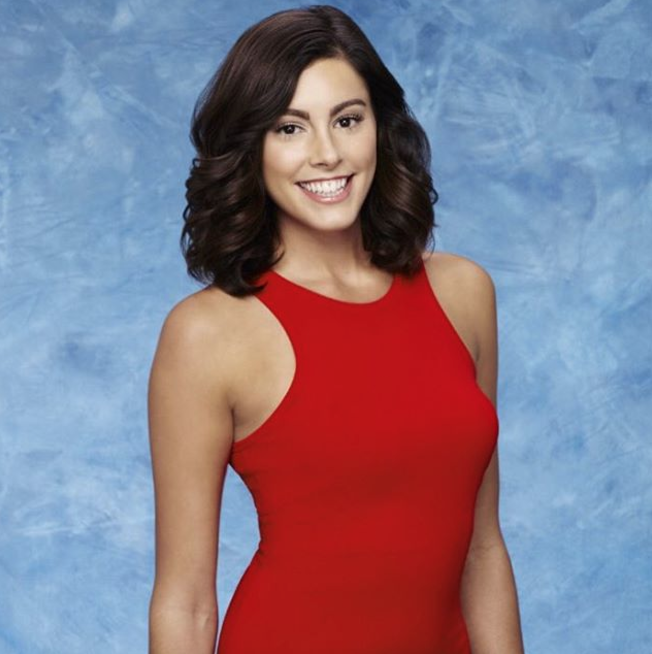 Lace Morris' Quote
When the real estate agent took her teary-eyed leave of season 20 of The Bachelor, she referenced her own ink. "Like my tattoo says, you can't love someone else until you truly love yourself," she told Ben Higgins on her way out.
We never caught a glimpse of said tattoo, but internet sleuthing has led me to believe that it's on her rib cage. Sneaky.
Photo: via @lacemorris3/Instagram.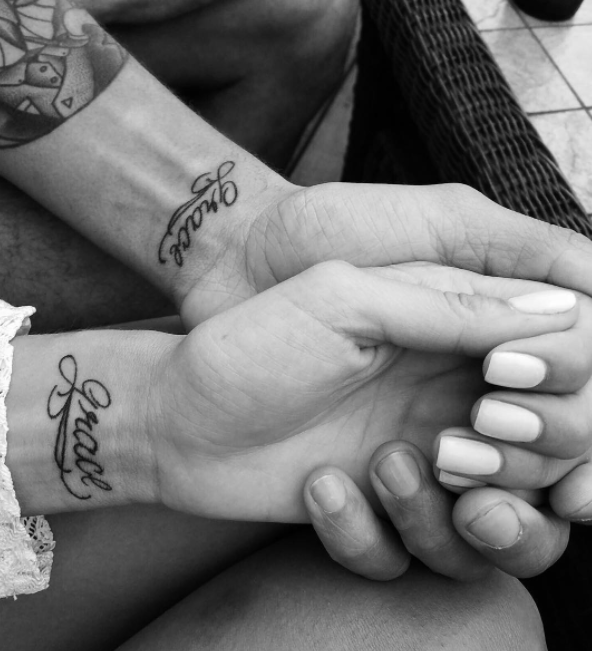 The Amazing "Grace" Wrist Rockers
Grant Kemp and Lace Morris met on Bachelor In Paradise. The two had proven to be ink-prone, so the matching relationship tats seemed almost routine for the lovers. They got matching tattoos in Mexico that read "Grace." Yup, that's "Grant" plus "Lace." (Why they didn't go with "Lant," we can only guess.)
Sadly, Grace split in November. Lucky for the former lovebirds, though, their tattoos' origin stories can be easily rewritten.
Photo: via @grant_kemp/Instagram.

Alex Woytkiw, The Marine, Has Tattoos Galore
The 25-year-old marine told ABC in his initial bio that all of his tattoos were "family or work-related."
It's difficult to discern the design or meaning of all of Woytkiw's tattoos — once you have so many, body art seems to morph and become one unified tattoo. But here's what we can say for sure: There are flames running up his left forearm, a rose on his ribs, the Statue of Liberty on his left wrist, and what looks like a furry monster something on his left pec.
Photo: @alexander_yq/Instagram.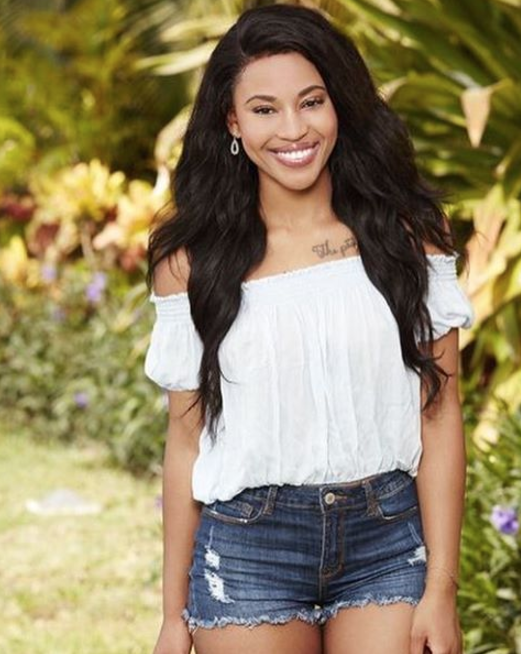 Jubilee Sharpe's Collarbone Inscription
Oh, Jubilee, we hardly knew ye. Kicked off Ben Higgins's season in week 5, the lovely lady owned up to 13 tattoos in her original ABC bio. However, most of these stayed hidden (or at least obscured) during her time on the show. (Unlike the other girls, Sharpe often opted for long sleeves during the rose ceremonies.)
Lucky for us, though, she tweeted out the meaning of her collarbone inscription. It reads, "the past is practice."
Photo: via @jubilee1991/Instagram.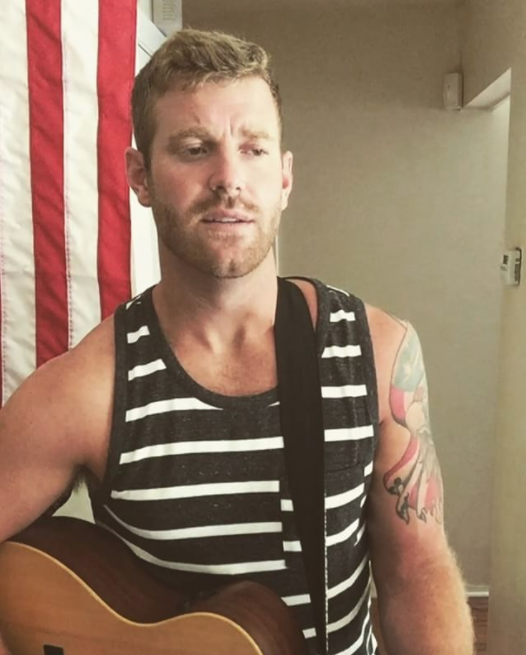 James Taylor's Patriotic Shoulder Flag
The southern country singer — not THAT James Taylor — has an eagle atop an American flag on his left bicep that was visible throughout his time romancing Jojo on Season 11 of The Bachelorette.
Photo: via @jamesmccoytaylor/Instagram.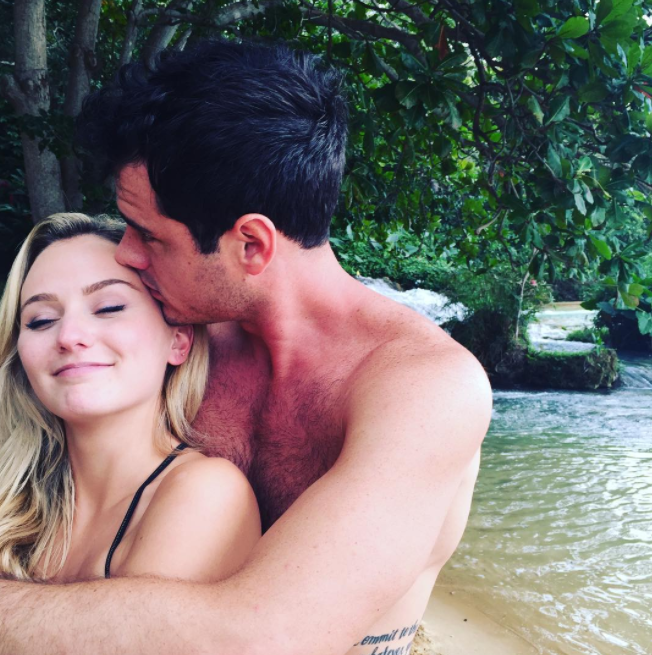 Ben Higgins' Biblical Inscription
When Ben Higgins had to spend all that time shirtless as the bachelor in question, viewers became quite curious about the tattoo on his ribs. The show never gave us a full glimpse of the tattoo; even here, the writing is obscured.
However, internet tattoo detectives have done their legwork. Higgins' ink reads: "Commit to the Lord whatever you do, and your plans will succeed." Alright then.
Photo: via @higgins.ben/Instagram.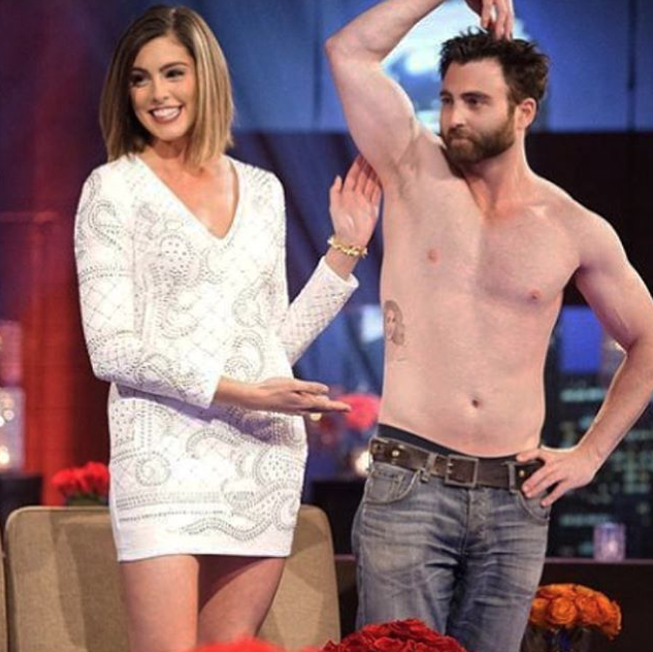 The Fan That Got The Lace Tattoo
And finally: the fan tattoo. These novelty items have been around for a while — after all, if you love something, why not get it tattooed on your body? And this fan really loved Lace Morris. During her appearance on The Women Tell All, this admirer declared his love for Morris with body ink.
"You are crazy," he told her. "But you're also crazy beautiful." And then he flaunted his ink. You know you've made it as a C-lister when your face is on someone's ribs.
Photo: via @lacemorris3/Instagram.
Click HERE to read more from Refinery29.



Loading ...