This article was last updated on April 16, 2022
Canada:

Oye! Times readers Get FREE $30 to spend on Amazon, Walmart…
USA:

Oye! Times readers Get FREE $30 to spend on Amazon, Walmart…

No one captures glamour quite like Marilyn Monroe, with her bright blond coif, full lips, bedroom eyes, and that beauty mark. One of the most famous screen sirens, she became a sex symbol and beauty icon during the Golden Age of Hollywood — a time when wearing flashy makeup wasn't considered acceptable unless it was in front of a camera or on stage. Today, her legacy in the beauty world endures, thanks in part to Max Factor.
Many may not know how much Factor, err, factored into her iconic look. The godfather of modern makeup worked with the star in the early '50s, dyeing her then-brown hair platinum, à la the original blond bombshell (and Monroe's favorite actress), Jean Harlow. It became a look that actresses would attempt to re-create for decades.
"If you look at her in the beginning, when she first started out as a model for Elite Modeling Company, you will see that she had an arched eyebrow that they had started to work on, but it was really Max Factor who perfected it," Donelle Dadigan, the Hollywood Museum President and Founder (which is actually housed in the old Max Factor building in L.A.), told Refinery29. "And the same thing with her mouth: It was Max Factor who gave her the special shape of lips."
Clearly, it takes much more than a glossy red lipstick and an eyeliner-made beauty mark to capture Monroe's iconic image, but after discovering a few of Factor's beauty secrets, we couldn't resist asking staffers to put the tricks to the test. Click ahead to see which still hold up and which ones are best left in the past.

Whether you call it strobing or highlighting, it's a time-tested technique that Monroe used in combo with a little Vaseline to ensure that whatever light hit her made her glow. "Not enough credit is given to her about how hard she worked to make the most of what makeup artists and makeup and lighting did for her," Dadigan said. "All of these elements helped to enhance the way that she looked, but it was Marilyn's effort, diligence, and constant working at making the most of herself where there was no flaws showing." Talk about finding your light.
Illustrated by Jessica Marak.
While the testers loved the glow that the Vaseline delivered, both believed that this tip wasn't going to work in 2017. "The Vaseline is definitely a no-go from me. Even though it did really give me a glow, it was way too sticky and greasy to actually wear day to day," said our Snapchat Discover Senior Editor and resident blond, Lauren Thompson. Junior Audience Development Editor Rachel Chen agreed, noting that it has more potential to melt your makeup. "Applying vaseline over my makeup feels a bit heavy and smudges the foundation beneath," she said.

Cat-eyes were a classic long before Monroe had shot her first scene, but she used a whole bunch of liners — black for the top lashline; brown for the lower lashline; white or nude (depending on your complexion) on the lower waterline; and red in the inner corners — to achieve her iconic bedroom eyes. "Her best poses are with bedroom eyes and her mouth not completely closed, but slightly parted a little bit, her white teeth showing," Dadigan revealed, noting that Monroe practiced this pose to ensure her eyes wouldn't crease and mess up her eye makeup.
Illustrated by Jessica Marak.
Cat-eyes were already a staple in Chen's routine, but for Thompson, the extra eyeliners made the look more time-consuming and something best saved for special occasions. "The number of eyeliners she used for her sleepy-eyed look is way too involved for me on most days." But she did pick up a trick or two along the way. "I did like the tip of drawing that lower lashline/eyelash shadow with a brown liner," she explained. "I was also surprised that the little red dot in the inner corner did help pull everything together, even though I probably wouldn't use the technique in my normal life."

Even with her array of eyeliners, Monroe's bedroom eyes weren't complete with a set of winged-out falsies, courtesy of Factor. "She worked on the shape of her eyes through makeup, through minor shading, through false eyelash attachments — the thickness, the width, the length, the fullness," Dadigan said. "But it was really Max Factor who perfected it."
Illustrated by Jessica Marak.
Both staffers have fiddled with falsies in the past, but they fell in love with the little lash trick's ability to make "the eyes pop while keeping the classic cat-eye look," according to Chen. "Cutting the lashes in half is definitely an easier way to tackle putting on falsies," Thompson said. "I think most people would be able to tackle putting on fake lashes if they always came in more manageable, small sections."
While we used pre-cut lashes (Ardell's Lash Accents in 315), you can easily snip a regular set of faux lashes for the same effect. All you have to do is measure the lashes against your eye and make the cut, starting from the area at the start of your iris to the outer corner of your eyes with a pair of small facial scissors. Then, just apply them to the outer corners with a little lash glue and you'll be ready to bat your eyes the Monroe way.

"As far as Marilyn is concerned, she talked about how a good tube of lipstick can take you anywhere, but at the same time, there was a lot more going on with her than that," Dadigan said. "Believe me, she did not have her lips plumped." Monroe was known to apply layer after layer of lipstick (often with a lip brush, like Thompson does in the next slide, for a more precise application), powder, and gloss to achieve her plush mouth — blotting with a tissue between layers, of course.
Illustrated by Jessica Marak.
"The lip contouring is something I'd subtly done before and hadn't realized was such a classic technique," Thompson said. "I often use a brighter or lighter lipstick in the center of my mouth to give the illusion of more volume. Layering different shades and glosses can definitely give you a larger-than-life pout."
And Monroe's use of powder (we used Maybelline's FaceStudio Master Fix Setting + Perfecting Loose Powder) to plump up her lips was "such an easy technique that made a big difference" and became an instant fave of Chen's. "I started incorporating the half lash and light powder at the center of lips," she said. "I love how those two easy steps can make your features pop so easily!"
Click HERE to read more..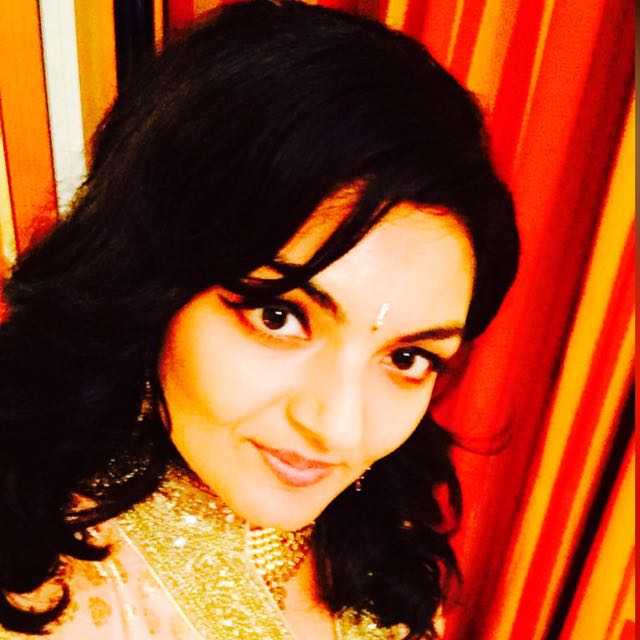 Vote for Shikha Dhingra For Mrs South Asia Canada 2017 by liking her Facebook page.

You can publish this article on your website as long as you provide a link back to this page.
You can publish this article on your website as long as you provide a link back to this page.