What'd you do this weekend? It's a question that's instilled mild panic in me since high school, when I spent 99% of Friday and Saturday nights grounded for talking back. Answering with "oh, not much" was, as the kids say, social suicide. So I learned to get creative, to embellish the details a bit, and I've been doing it ever since. It's not lying; it's improv storytelling!
No one needs to know that Seamless thanks you for being its most valued customer and Netflix prompts you to confirm you're still watching after 13 hours — that's between you and your therapist. But if you aren't confident in your ability to convincingly tell your friends at Sunday brunch that you were rolling backstage during Diplo's set last night, there's a workaround: You can just smell like you were.
Ahead, all the hair and body products you need to give off eau de party animal.

This
warm, spicy blend of black tea and osmanthus
smells a lot better than vodka breath. Even better: You can throw the portable little stick in your bag and rub it on your pulse points to feel really sexy at the post office or in the podiatrist's waiting room or wherever other boring place you really are.
Derek Lam 10 Crosby Blackout Solid Parfum Stick, $38, available at Nordstrom.

Don't worry, nerds, there isn't actually cannabis in this gentle all-purpose cleanser, which just leaves you clean, soft, and smelling faintly of spicy pepper, citrus fruits, and patchouli. Because everyone knows, where there is patchouli, there is always someone smoking weed.
Malin + Goetz Cannabis Hand & Body Wash, $22, available at Bloomingdale's.

Armpits that have been out dancing all night tend to smell less "sexy and intriguing" and more "sweaty and in need of a shower," but we're not going to go so far as to say you need B.O. in order to convince people of your busy social life. In fact, if your underarms smell like jasmine, rose, amber, and vanilla, everyone will be so impressed they'll automatically assume you hold the secrets to hygiene and getting past big, bad doormen.
Degree MotionSense Sexy Intrigue Deodorant, $3.88, available at Walmart.

Post-party bedhead never ends up looking as Kate Moss-y as you imagine it will, but with a comb and a little dry shampoo, you can get there in less time than it takes to shake up a Manhattan. This one will leave you smelling like you've been hanging out in a dark, smoky bar listening to Johnny Cash.
Elizabeth & James Nirvana Bourbon Dry Shampoo, $28, available at Sephora.

Pick a Victoria's Secret scent, any Victoria's Secret scent, and you can count on smelling like a person looking to get laid, but this one — with plum, warm woods, and juicy apple — is arguably the most sensual and interesting.
Victoria's Secret Night Fragrance Lotion, $25, available at Victoria's Secret.

"Cigarettes are not cool. Cigarettes cause lung cancer. Cigarettes are bad," we repeat to ourselves every time we see a picture of Naomi Campbell lighting up in glitter lipstick or celebs partying in the Met Gala bathroom. Like the apple in the Garden of Eden, we know we shouldn't touch the nasty little sticks, but they can look so temptingly badass. Still, don't screw your health over like Eve screwed humanity; spritz on this heady jasmine meets smoky tobacco scent, then take pride in your white teeth and pink nail beds.
Etat Libre d'Orange Jasmin Et Cigarette, $90, available at Sephora.
Click HERE to read more from Refinery29.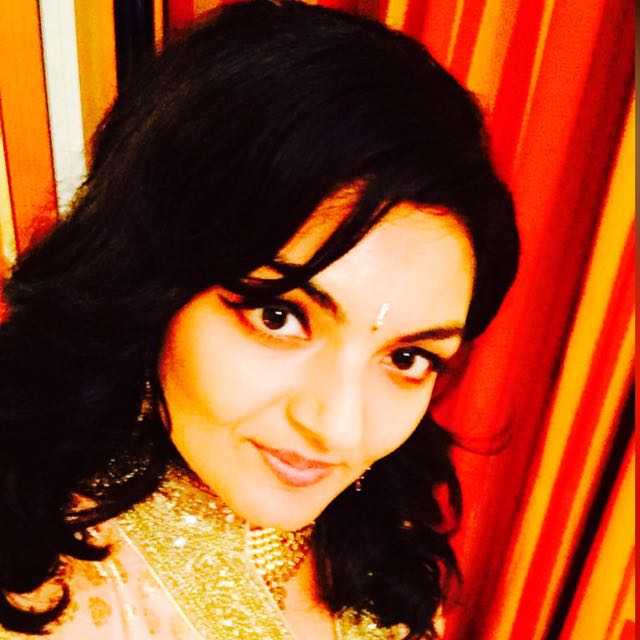 Vote for Shikha Dhingra For Mrs South Asia Canada 2017 by liking her Facebook page.


Loading ...