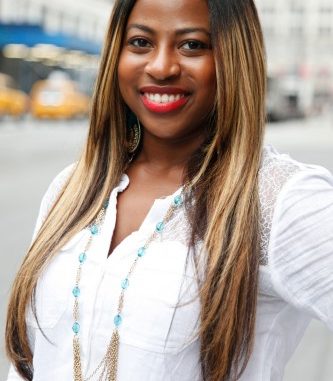 This article was last updated on April 16, 2022
Canada:

Oye! Times readers Get FREE $30 to spend on Amazon, Walmart…
USA:

Oye! Times readers Get FREE $30 to spend on Amazon, Walmart…
At the root of every bad hair day is a desire to achieve the highest level of hair amazingness possible…and the subsequent failure to meet those expectations. We always want what we can't have, so we set ourselves up for disappointment when our strands can't live up to our high hair hopes. We all fall prey to mane envy, and with that comes the desire to enhance — whether it be through straightening, coloring, cutting, or adding extensions.
There's been an interesting debate brewing recently over what "natural" hair actually is and whether hair enhancements like wigs, weaves, and extensionsplay a misleading role in how we define beauty these days. Is wearing your hair natural "better" than wearing extensions? What exactly gets everyone so riled up when a woman chooses to wear fake hair?
We found five real, stylish girls who have all dabbled with faux hair to answer those questions and more. Read on for their insightful opinions on this hot-button issue, then weigh in with your own thoughts on the "natural or not" debate.

Stacie Smith, 25, ad sales finance manager
Tell us a bit about your hair.
"I consider it natural because I don't have a relaxer. When it's straight, a lot of people assume it's a weave. I actually appreciate the people who just outright ask instead of staring and trying to figure it out, because it's awkward and then I feel like I have to do something so that the question can be answered and they'll stop looking at me."
What's your usual hair care routine?
"For the most part. I wear it straight but in the summer, I wear it natural. When I wear it straight, I wash it once a week, I blow dry it, and use a flat iron — Hair Art Infrared TI450 flat iron.
In terms of products, I swear by Matrix Biolage shampoo and conditioner. The reason I really like it is that their detangler works wonders. My hair gets really matted in the back section and when I put that in, I can detangle it really easily. I use Hair Art MorocVita oil to try to provide some nutrients to my hair. It smells good and it makes my hair feel moisturized and not greasy. I also use the Matrix Biolage Fortifying Heat Styler before I flat iron."
Have you ever worn fake hair before?
I have, once. It's funny because no one really noticed at first. Everyone thought it was my hair even though I purposely gotten something like a 20-inch weave. I actually got it because I was thinking about cutting my hair shoulder length and I wanted to see what it would be like. I had it for about 2 months and progressively cut it shorter and shorter until it was like a bo