You can publish this article on your website as long as you provide a link back to this page.
This article was last updated on April 16, 2022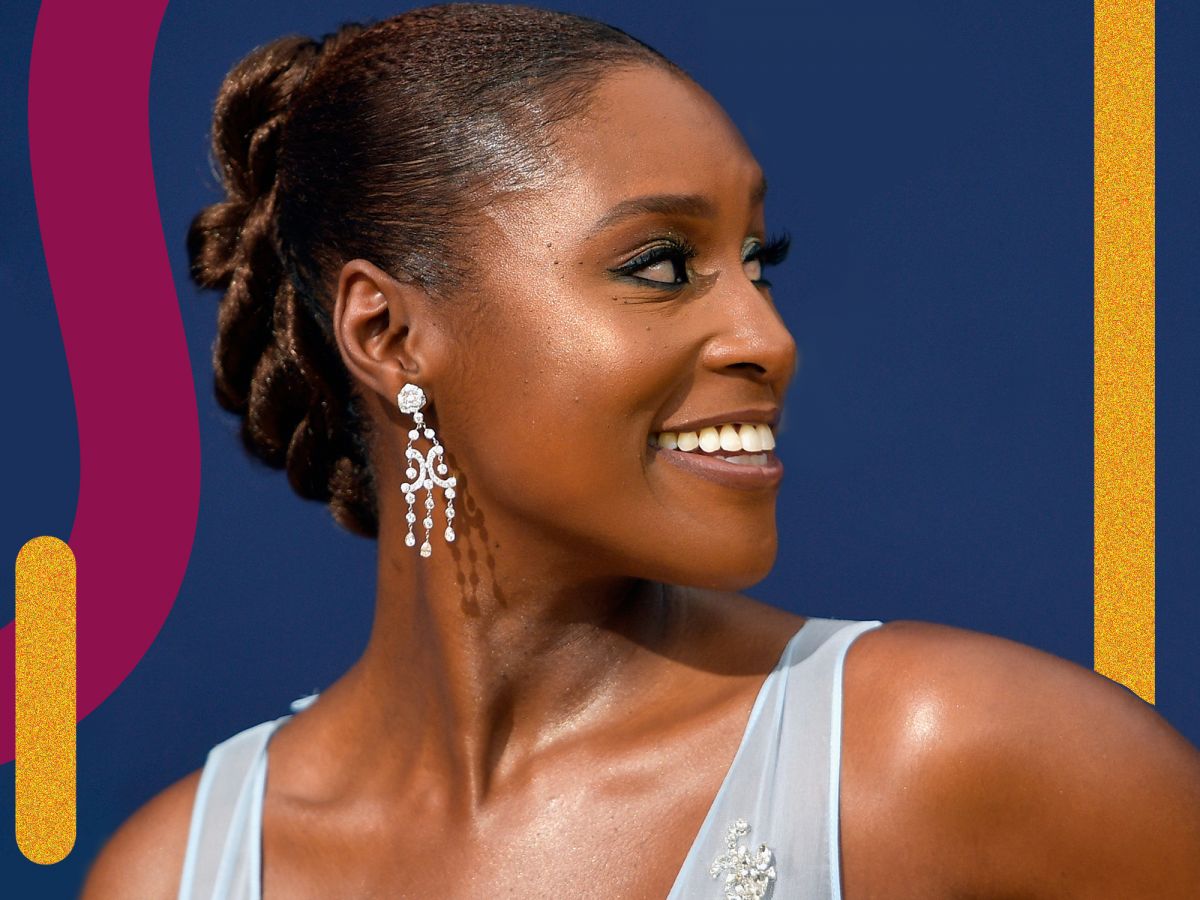 So bae popped the question, and it's time to start planning your wedding. Congrats! Your to-do list might be packed with purchasing your dream dress, securing your venue, testing out cake flavors. But brainstorming your beauty look is, hands down, one of the most fun parts of getting married, especially if you have natural hair.
You don't have to straighten your curls to be a banging bride on your big day (unless you want to). The biggest perk of having natural hair is the versatility. You can create just about any style you can imagine for your bridal look. You can let your Afro roam free and accent it with diamond decals or flowers. Or, you can lightly blowdry your strands and slick them up into a sleek pompadour. You can even get creative with braids and add cornrows or loose plaits to your look.
No matter your personal swag, there are plenty of beautiful ways to say "I do" while still embracing your texture. If you need a few ideas to send to your stylist before your bridal hair test, we've rounded up some formal natural hair looks to get you inspired.
For the 2018 Emmy Awards, celebrity stylist Felicia Leatherwood styled Ryan Michelle Bathe's hair into a twisted mohawk style that'll look perfect with your white dress.
Give your sleek bun some additional texture by adding two-strand twists (and a pearl clip) as an accent.
Faux bangs and a messy bun are easy enough to pull off on your own if you want to skip hiring a hairstylist. But the final look is so chic, everyone would think a pro did it.
This half cornrow, half curls look is extremely gorgeous and a great way to keep your hair out of your face while you chop it up on the dance floor during your reception.
You can't go wrong with a slicked-back bun (especially in a strapless gown). Add a few diamond or pearl pins towards the front of your style to make the look even more bridal.
Add a bedazzled comb to your side-parted curls to elevate your style from regular wash-and-go to perfect wedding hair.
If you're a DIY type of gal, consider copying this look that celeb stylist Lacy Redway did on Zazie Beetz for the 2018 Emmys. All it requires is two cornrows at the front of your head and picking your fluffy curls into a high puff.
Diamond and pearl accents aren't your only option for dressing up your hair. You can weave metallic gold or silver braiding cord throughout your bun or updo to create a regal style.
For the boho-bride, add fresh florals (or a faux clip) to spiral curls or finger coils.
A side-swept pompadour will keep all the attention on your beautiful face, while serving as an anchor for your extra-long veil.
You'll feel like a true queen with this floral crown and halo updo.
Click HERE to read more.

You can publish this article on your website as long as you provide a link back to this page.