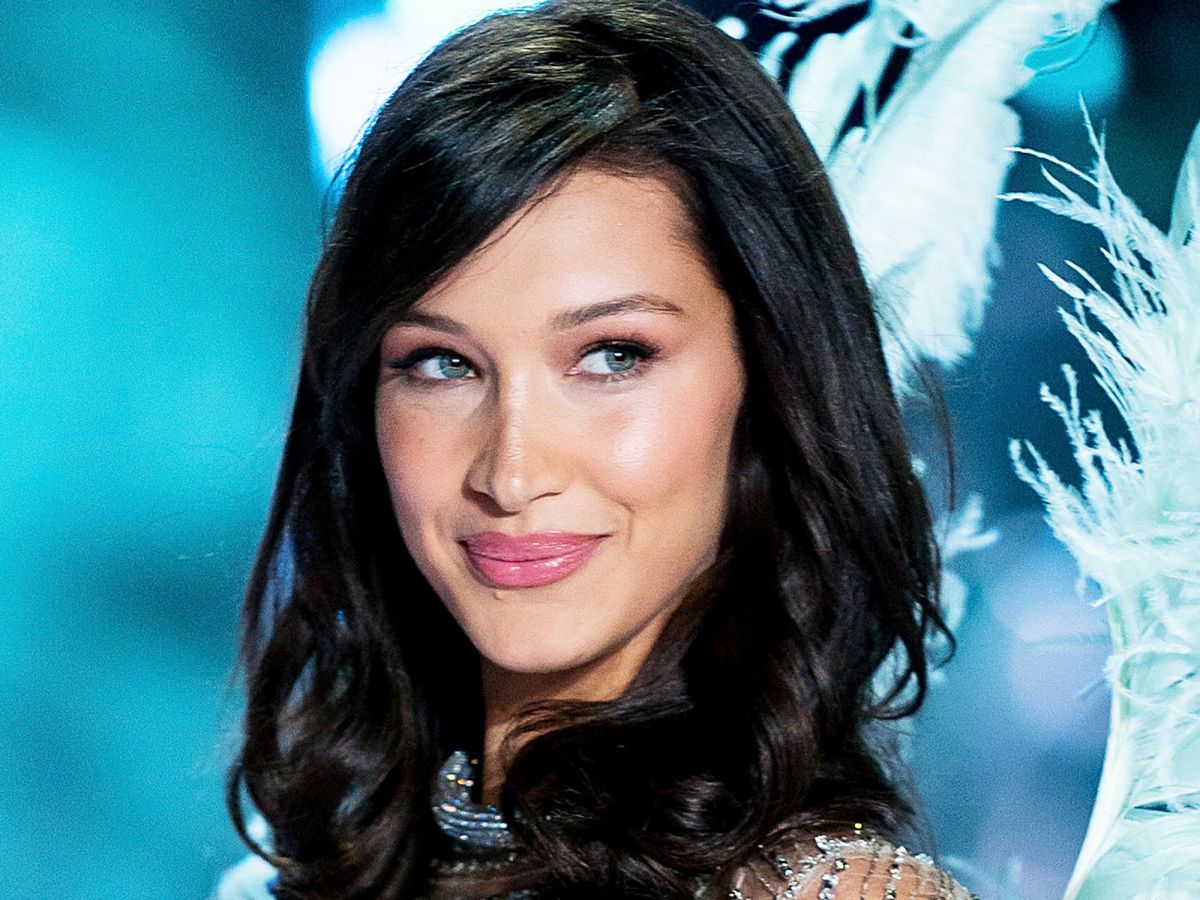 The vast majority of humans have naturally dark hair, which might be why it seems that blonde hair gets so much damn attention. These days, it's nearly impossible to have a conversation about changing your hair color and not hear the sun-kissed shade come up. But do blondes really have more fun? Maybe, but they also have breakage, brittle ends, and more dates with their colorist than Bumble prospects. Sure, going blonde can be great, but being a fresh brunette shade has its perks too — and we're not the only ones who think so.
At the start of this year, Riawna Capri, celeb stylist and co-founder of Nine Zero One salon, told us that rich, warm colors were in and cool, ashy hues were out. Turns out, she wasn't wrong. After a whirlwind summer filled with creamy, golden blondes and velvety redheads, the brunettes are finally about to hit their peak again. So, if you're looking to warm things up for winter, keep clicking for the best brown hair color options that we're predicting will be huge this season.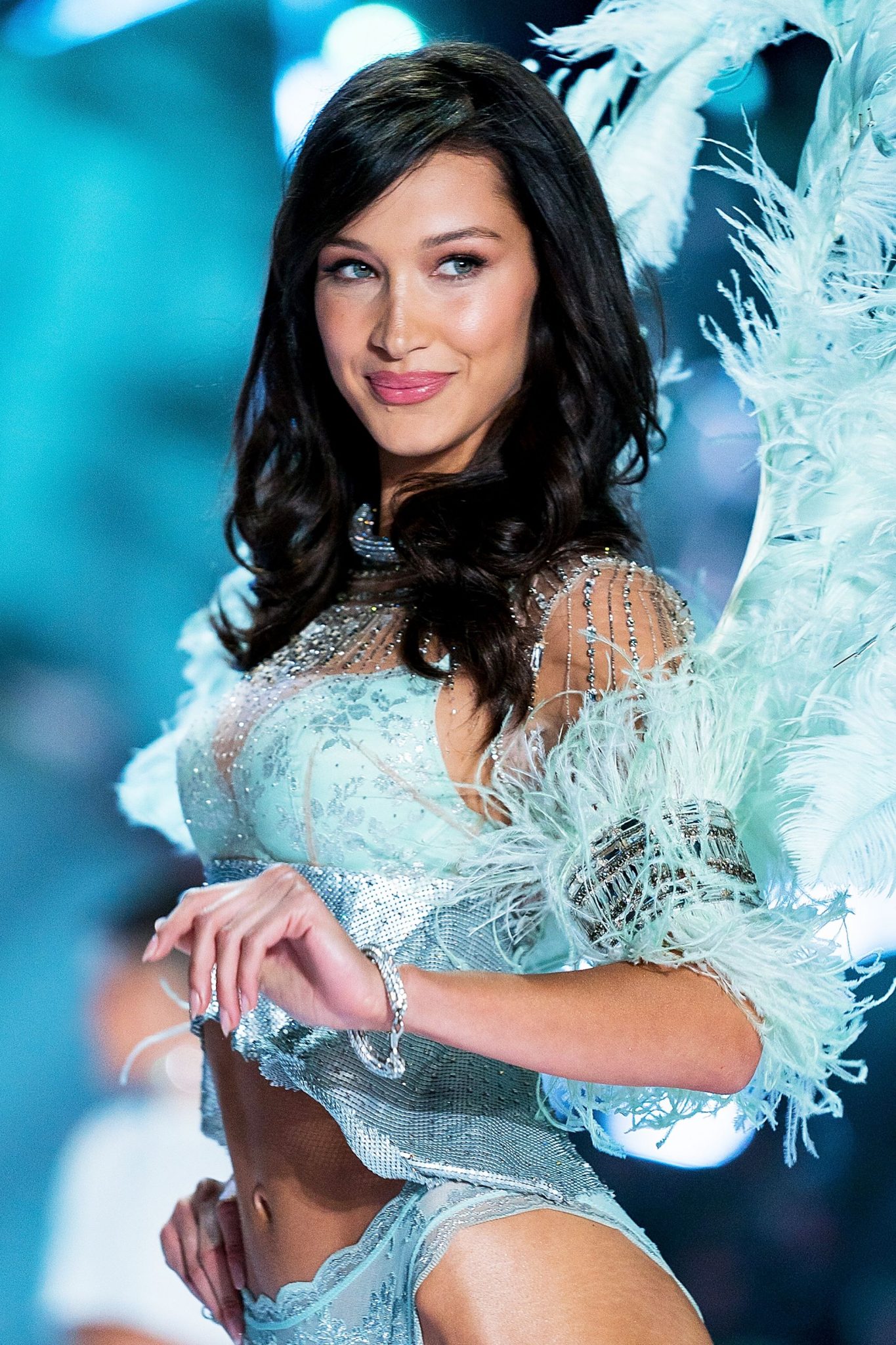 Dark Chocolate
Let's start with It model Bella Hadid and her new dark chocolate hair. Just ahead of the 2018 filming of the Victoria's Secret Fashion Show, the model got a color refresh with Jenna Perry at New York's White Rose Collective.
Perry told Refinery29 that she was inspired by the Victoria's Secret catalogs from the '90s for the look. Although most of Perry's clients pay her a visit for balayage, it's a darker look like Hadid's that she predicts will be all over the streets in 2019.
Photo: Michael Stewart/Getty Images.
Perry often looks to the runways of the '90s for brunette inspiration since highlights were far less common then. "It's modern with a retro feel," Perry explains. "The '90s are influencing us so much right now. If you look back, everyone was very single-process, one-tone dark. I think it's sexy."
Many colorists will opt for a gloss to give natural brunettes rich, refreshed results like this. Daniel M, a colorist at Nova Arts Salon, says that a gloss will also keep darker hair from looking flat.
Justin Anderson, colorist and co-founder of dpHUE, tells us it's not that uncommon that women prefer darker hair colors in the fall and winter. It's the season of cozy activities, so why not have your new shiny hair match?
Toasted Chestnut
If you look closely at some natural brunette hair, you'll notice red undertones. The "toasted chestnut" trend simply enhances what you were born with, packing a punch with the help of a red-tinted gloss or a few highlights.
Perry says she prefers mixing red into brunette hair colors because it adds warmth to the skin. Priyanka Chopra's highlights are minimal (and slightly grown-out), but serve as the perfect example of a minimal change with maximum impact.
Elisabeth Lovell, co-founder of the Whiteroom in Brooklyn, recently told us that brunettes might worry the addition of red undertones will turn their hair brassy, but she has a solution: the Christophe Robin hair mask in Warm Chestnut. It wards off brassiness and keeps your color rich and shiny.
Typically, the lifetime of any hair color depends on the person and, most importantly, their products. Perry is a fan of Rahua shampoos and Olaplex for long-lasting color.
Cold Brew
We get it: Kicking the blonde addiction can be tough — but it's not impossible. That's exactly why the "cold brew " hair color trend that exploded this summer is sticking around this winter. Not only is it universally flattering, but it's an easier shade to rock when you're used to being light.
NYC-based colorist
Stephanie Brown
tells us that the key to achieving this brunette is to ask your stylist to ribbon rich
highlights
and
lowlights
through your hair for dimension. "It's all about swirling neutral and golden tones down the hair," Brown explains. "Just like when you pour a little bit of milk into your coffee."
Anderson tells us that he often looks to someone like Lily Aldridge when hunting for brunette inspiration. Since she focuses most of her highlights on her ends, the look isn't just low-maintenance, but it will last months.
And if you prefer to keep the blonde as minimal as possible, that works, too! Brown says a few painted pieces of golden blonde weaved throughout the head should do the trick.
Illuminated Brunette
We call this the shade of brunette that's doing the most. Straight out of Brazil, the "illuminated brunette " trend includes painting one-inch pieces of hair several shades lighter than your natural color, while keeping the shadow-y root completely intact. All the rage in São Paulo, exactly where you can find hairstylist João Bosco 's Salon 1838, think of this as the new balayage trend your group chat will be blowing up about.
Good news: The grow-out won't drive you crazy. If you're a lighter shade of brunette by birth, ask your colorist for highlights and lowlights to darken everything up for the season.
Naturally deeper brunettes should opt for rich reds all over the head. Bonus: This looks so good on curls thanks to the instant depth and movement the illuminated highlights add.
Cindy Crawford probably didn't go to Brazil for this look, but her toasted, auburn-y brown is perfectly pretty. Want to copy it? Anderson recommends using a shampoo that caters to brunettes for long-lasting results, like dpHUE's Cool Brunette Shampoo.
Click HERE to read more from Refinery29


Loading ...