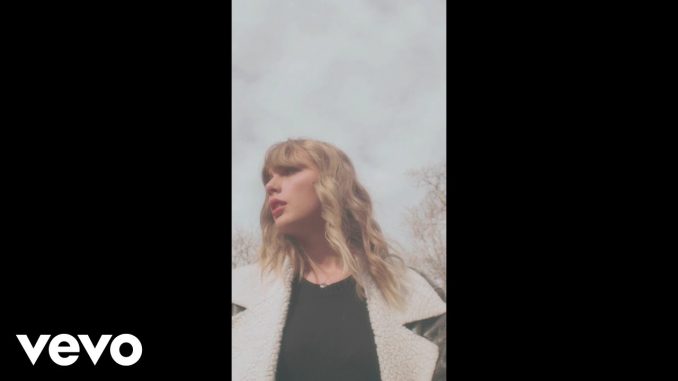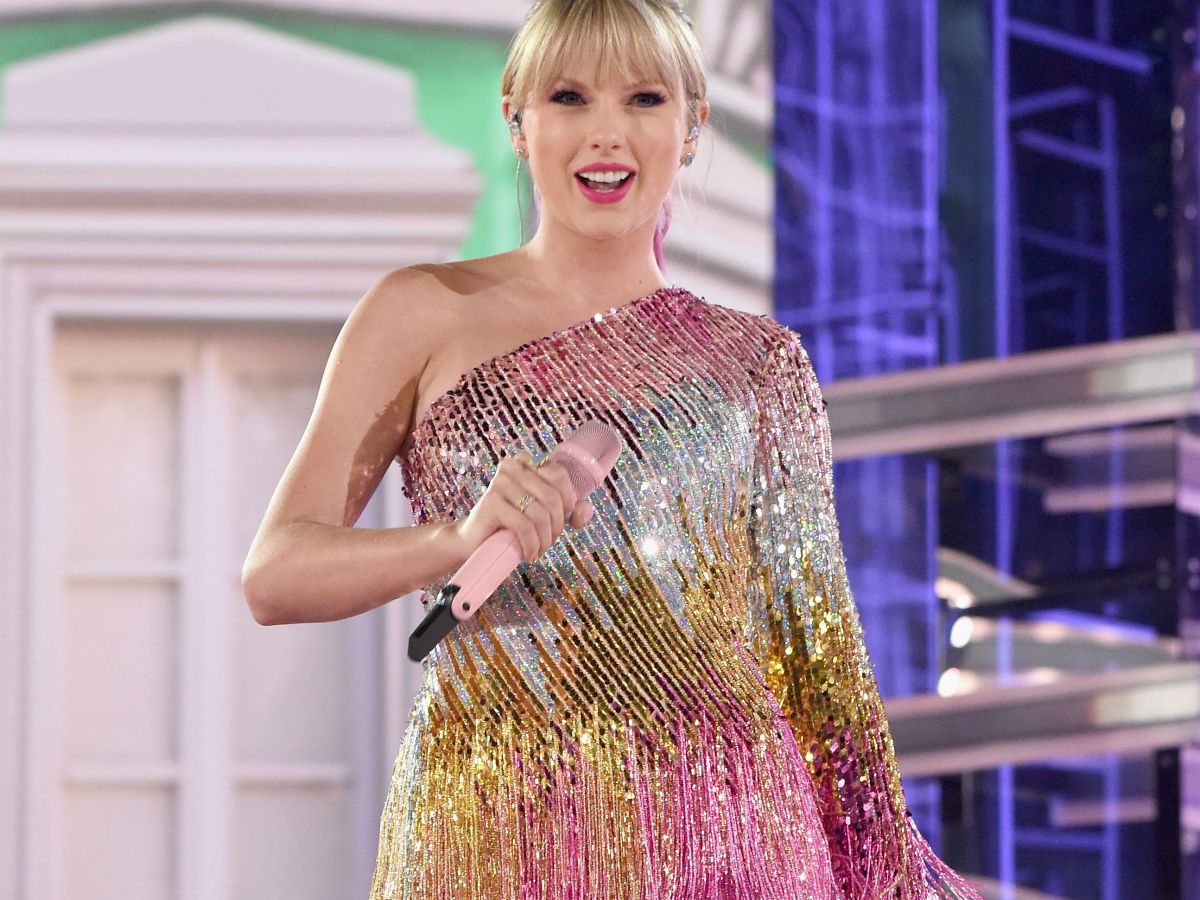 This year, spring wasn't marked by changing temperatures or budding blooms, but rather Taylor Swift turning all of her social-media accounts over to a pastel-colored dreamland of butterflies and glitter hearts. Fans braced themselves for a totally new Swift era — and that's what they got, with Swift giving herself a full image overhaul of sorts for her seventh album: Lover.
Gone is that iconic buttery-blonde hair, and in its place are streaks of pink and blue. Her once-signature red lip has been swapped for a bright fuchsia. But that's not the only major makeup change surrounding her forthcoming album release.
When Swift debuted the cover art for her new album via Instagram Live on Thursday, fans quickly spotted a giant glittery heart outlining her right eye.
Lover, album out August 23. Cover shot by the artistic genius that is @valheria123 💗 Pre-add, pre-save, pre-order (all the pre stuff you feel like doing) Can't wait for you to hear this.
A post shared by Taylor Swift (@taylorswift) on Jun 13, 2019 at 2:19pm PDT
This led to some pandemonium for the Swifties. On Twitter, not only are fans flipping out over this look (in a good way), but many are also planning on rocking the same pink glitter heart whenever they get to see her perform live — and even in the lead-up to the album's release on August 23.
I thought we were just gonna do cute lil heart stamps for tour but Taylor said hang on a sec- pic.twitter.com/vgEZjpGzkU
— sMilEsfortaylor (@SmilesForTaylor) June 13, 2019
WELP.! All of us are going to show up with glittery heart to the tour huh.!!!!💕🤧
— Diana (CUZ SHADE NEVER MADE ANYBODY LESS GAY.!) (@Diana11485161) June 13, 2019
Normal people: Put the glittery heart on your cheek Taylor! Or maybe on your hand or arm!
Taylor: No, I have to put it around my eye.
Normal people: Why? It looks weird and dumb.
Taylor: Cause then they'll keep making my songs #1.
Normal people: Who?
Taylor: (((them)))
— Tiffany FitzHenry (@Tiff_FitzHenry) June 13, 2019
So it looks like I'll be getting a glittery heart tattoo around my eye now. Thanks @taylorswift13, I'm sure my grandma will love it. 😘😂
— whitney 🧡 never met taylor but TS7 is my era 🦋 (@whitaker8721) June 13, 2019
Some people dreamed bigger: Will Swift be selling glittery heart stickers on tour?
IDK about you but that glittery heart around the eye makes me nervous 😅💖 Chances of me sweating it off and into my eye are HIGH! Someone sell like a bedazzled sticker thing, the way @ladygaga wore during Super Bowl please!!! @taylornation13 @taylorswift13 #PreorderLover
— Fritzi ☀️🌻 (@musicsinmysoul3) June 14, 2019
That'd be a pretty smart move, in our opinion. Of course, hearts have remained a major motif for this new era, with Swift posting a pink diamond heart in the countdown to the release of her single "Me!" in April, and even uploading several pictures of her wearing a crystal-encrusted heart ring.
Now, because of Swift's history of using her beauty to send cryptic clues and Easter eggs about her upcoming projects, fans have already started getting suspicious about what this heart could signify. In May, she told Entertainment Weekly that she was sending a message to fans with the pastel rainbow manicure she wore while recording the vertical Spotify video for "Delicate."
Anyone else notice that smile after @taylorswift13 pointed out that she had a glittery heart around her eye? 🤔 #taylorswift #taylornation #taylurking #taylorlurking #ts7 #YouNeedToCalmDowm #Lover pic.twitter.com/hYsB6GE5se
— Jessica (@jessicaa_76) June 14, 2019
In the Taylor Swift universe, even something as minor as a manicure can signal a new era, so what could something as dramatic as a giant glitter heart represent? Only time will tell, but we recommend stocking up on pink glitter now.
Click HERE to read more from Refinery29



Loading ...