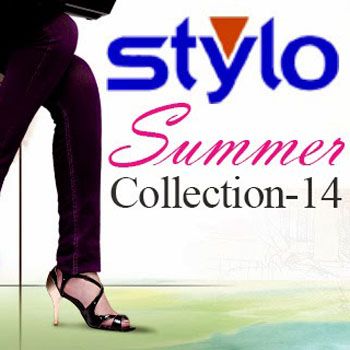 You can publish this article on your website as long as you provide a link back to this page.
This article was last updated on April 16, 2022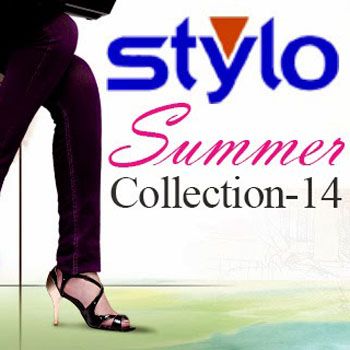 Stylo has always been one of the leading shoe selling brands in Pakistan with their high heels and their sandals they have always had a trademark look and have always made an impact in the shoe industry with the introduction of their seasonal collection every year. For this reason women of all ages have always chosen Stylo before any other shoe brand, even if it is for formal wear or for casual or home wear. Stylo shoes have done it again this year with their summer 2014 collection for women which has made a mark with a bang. These shoes range from a neutral color range that will match each and every shade of your color choice in summers this year.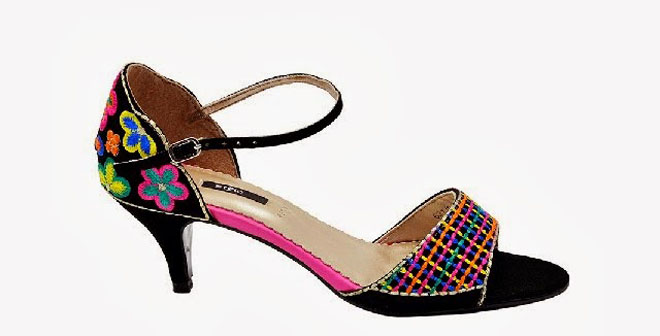 The first is an orange and black high heeled sandal that can easily run for your party out with friends, a dinner date with your husband or even a lightly celebrated dholki of a friend or a family member. This elegant piece is like a peacock with its curves that fit perfectly with your foot and make your whole attire look elegant and breathtaking.

Also available with Stylo shoes this summer in 2014 is a gorgeous goregeous gorgeously heavy sequenced front heel sandal. Not a very high heel this will give your elegant dress the lift it needs. For a slightly fancier mehndi or dholki this shoe is the show to wear. It will make you look elegant yet keep you comfortable at the same time and you strut down a passage in these heavy heels. Stylo shoes keep the heel size moderate for your benefit and comfort and aow you to help yourself look good and elegant.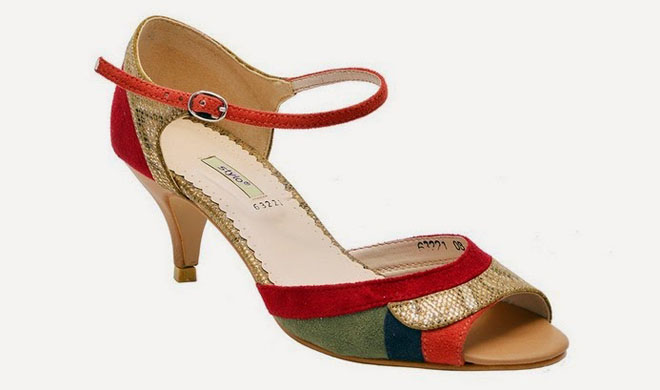 For a trendier and casual wear Stylo gives you a much wider range with a lot more colors and a lot more choices. Here it gives you a simple flip flop which is trendy and sparkly at the same time. With a simple dress or an elegantly worn dress these shoes or sandals will do the rest of the magic. A slickly designed shoe it will glue itself to your foot perfectly and ensure that when you walk your shoe says it all. With comfort and style this shoe is perfect for a casual day or even night out.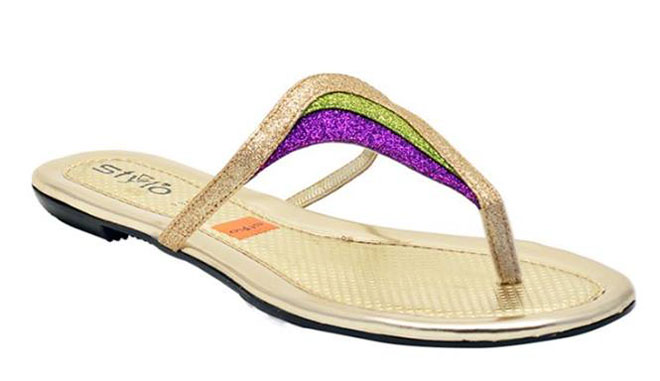 For a much younger age group of girls Stylo gets trendier with fancy and loud colors that go with the infamous use of truck art on clothes as well. A kolpoori styled shoe with lots of colors and beads across your feet this is trendy and fun at the same time. Coupled with any shade of red, green, blue, yellow, orange or even black this shoe will be enough and the perfect match. It is comfortable and easy to wear for all your casual days out or even in. Lastly Stylo provides a shoe that speaks modernity. A back clinched and a front flip flop styled shoe, this skin toned show will look superb with its patch of embroidered flowers on the side. The glory about this item is that it goes with everything and anything because of the neutrality of its shade.
Click HERE to read more from Fashion Central.