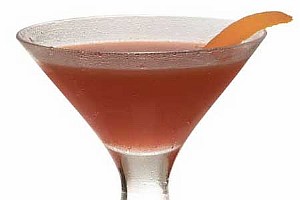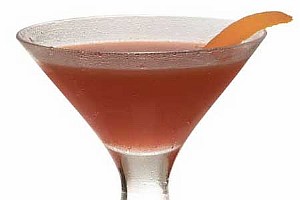 If there were to be a quantum of James Bond's attitude, it would surely be measured in millilitres.
Many bars, in keeping with Hollywood's biggest release last season, are serving Bond cocktails on their counters. What's special about them, you ask? With the smooth bite of the official black vodka and ingredients such as blood orange and champagne, the drinks define the secret agent's life – stylish and tumultuous. We show you how to shake some.
007 Black Martini
Ingredients : 50 ml Smirnoff Black vodka, 5 ml dry vermouth, lemon twist as garnish.
Method : Pour the vermouth into a martini glass and fill with crushed ice and water. Shake the vodka with the ice in a separate cocktail shaker. Pour out the contents of the martini glass, leaving on a vermouth rinse and strain in vodka. Garnish with a lemon twist.
Solace score: This one is the pick of them all. The martini has oodles of style, thanks to the citrus kick and the herbal aroma of vermouth. Bond has it dry and shaken, but you can double the vermouth to 10 ml and make it 'wet'.
The Quantum of Solace
Ingredients : 40 ml Smirnoff Black vodka, 20 ml Campari, 60 ml blood orange juice, orange twist as garnish.
Method : Pour all ingredients into an ice-filled shaker and shake well. Strain into a pre-chilled Martini glass, garnish with an orange twist.
Solace score : The thriller's namesake drink looks tempting, but isn't that thrilling. The culprit is perhaps the overpowering bitter-spicy flavour of Campari. The blood orange juice tastes richer than the classic version. Go for it if you like taking risks.
The Black Tie
Ingredients : 50 ml Smirnoff Black Vodka, 50 ml champagne, 5 ml sugar syrup, 6 mint leaves
Method : Shake the vodka, mint and sugar syrup well with crushed ice. Double strain into a champagne flute. Top with champagne while stirring continuously. Garnish with a mint leaf.
Solace score : You may like this one if you like your drinks sweet and minty. If you're a purist, you'll most definitely disapprove of the champagne-and-vodka combination, but this is a good experiment. Make sure there are no bits of mint left floating in the drink.