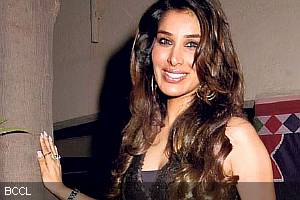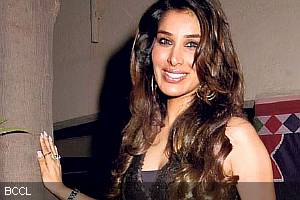 Here are women who are going all out to prove the maxim — Have it, Flaunt it, just right. Sensuously sporting torn jeans with much elan, tinseltown beauties are setting the temperatures soaring with gaping tears either on the knees or thighs of their jeans.
So, only recently when the lovely and pouty Kareena Kapoor sashayed down at a press conference in a pair of torn jeans, the 'torn' trend was here to stay. Bebo chose to flaunt the tears near the knees. And then there was Mallika Sherawat and Rakhi Sawant, well, you guessed it, obviously the tears moved upwards towards the thighs. For the haute-conscious, Sophie Choudry set an example by embellishing the torn edges. Gul Panag teamed the look with a black ganji. Koena Mitra went all-sporty while Amisha Patel still presented a torn yet cute girl look.
Fashionistas claim that torn jeans speak aloud about their attitude. On that, designer Lina Tipnis says, "What we wear sends out a strong message of what we want to say and communicate. Torn jeans are surely rebellious society and the need to stand out as an individual, besides anything bizarre is fun and adventurous. So, I'd suggest — wear, tear and enjoy! I love to juxtapose torn jeans with a bejewelled top."
Taking a cue, denim wear brands which flaunt the torn look are plenty at the fashion stores now. In fact, Kareena herself sported a brand which has been brought to India by Mala Hemnani and Suchita Vaswani. They say, "We believe that one should have fashion work for you, with enough room to develop your own sense of style."
Designer Tarun Tahiliani too firmly believes in the denim story. "You can do much experimentation with your simple pair of jeans. Embellish it with crystals, sport a different cut like the Jodhpuris. It's cool and can be teamed with any top and yet make a statement. So, why not?" Designer Wafa Saifi cautions us saying, "Acid-washed, ripped skinny jeans to die for but watch out because these come with a 'best worn on long lean legs' tag! However, this trend can be adapted to each ones wardrobe. If you are pear shaped or shorter in height, you can go for a darker wash with no treatment on the pockets, it will make your legs appear longer."
A quick look around will speak volumes about our fixation to denim jeans. Former Miss India and models Amruta Patki and Priyanka Shah swear by their pair which have fitting cuts and snugly befits their curves. Need we say more?