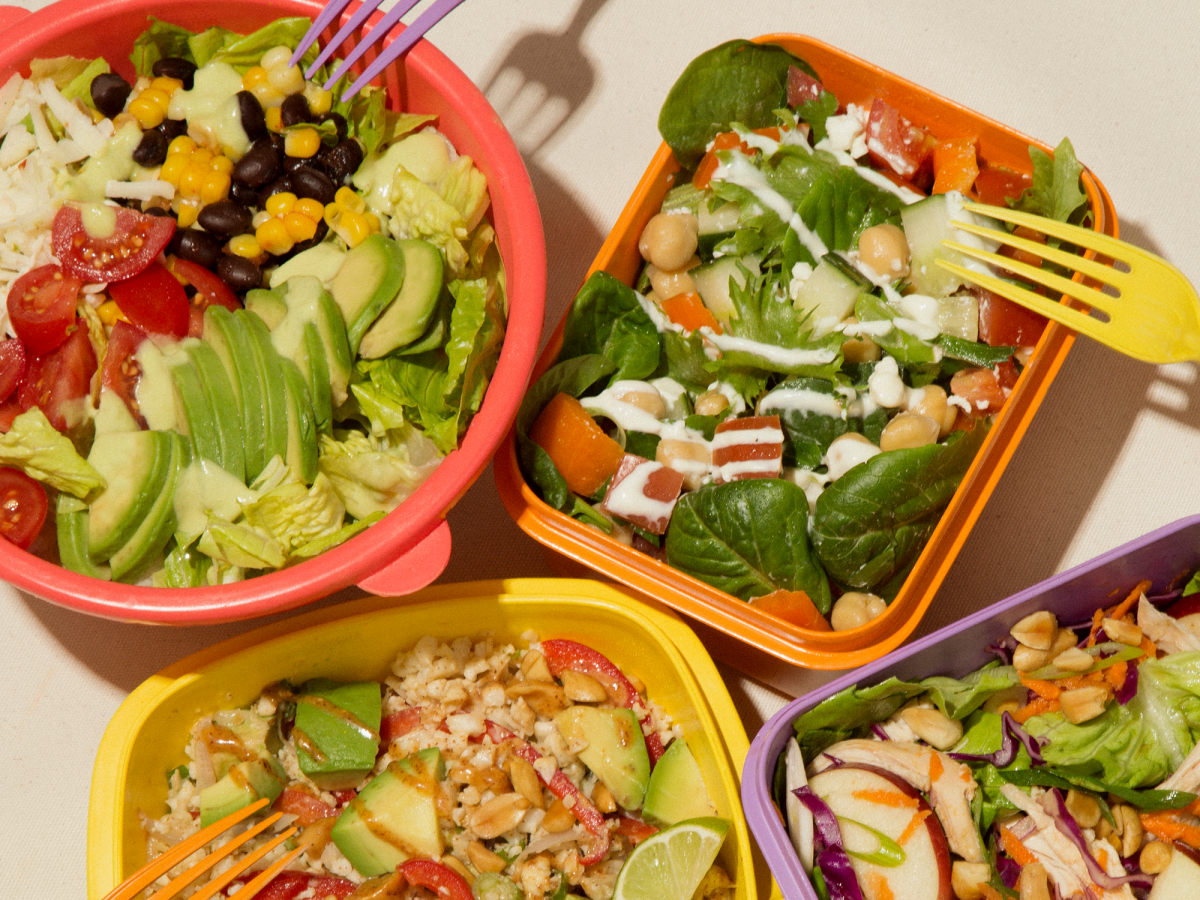 We are big fans of lunch recipes at Refinery29 — heck, we even came up with a whole month's worth of them. But sometimes, when you're in a rush, recipes can get in the way – or require extra grocery trips for missing ingredients. Not to mention time spent measuring (trying to figure out what exactly counts as three heaping cups of spinach), and having to keep your phone from getting covered in vinaigrette as you reference step-by-step instructions. Sometimes, a recipe is just what you need. Other times, you want an easy packed lunch, and fast without all the hubbub.
For those days, we have six go-to formulas you can use to create amazing lunches with no cookbooks and whatever you already have on hand. Even better, many of these suggestions use the same few ingredients, meaning you can make one batch to last all week long, or change it up as needed. No running out to the store for one lemon, ever again.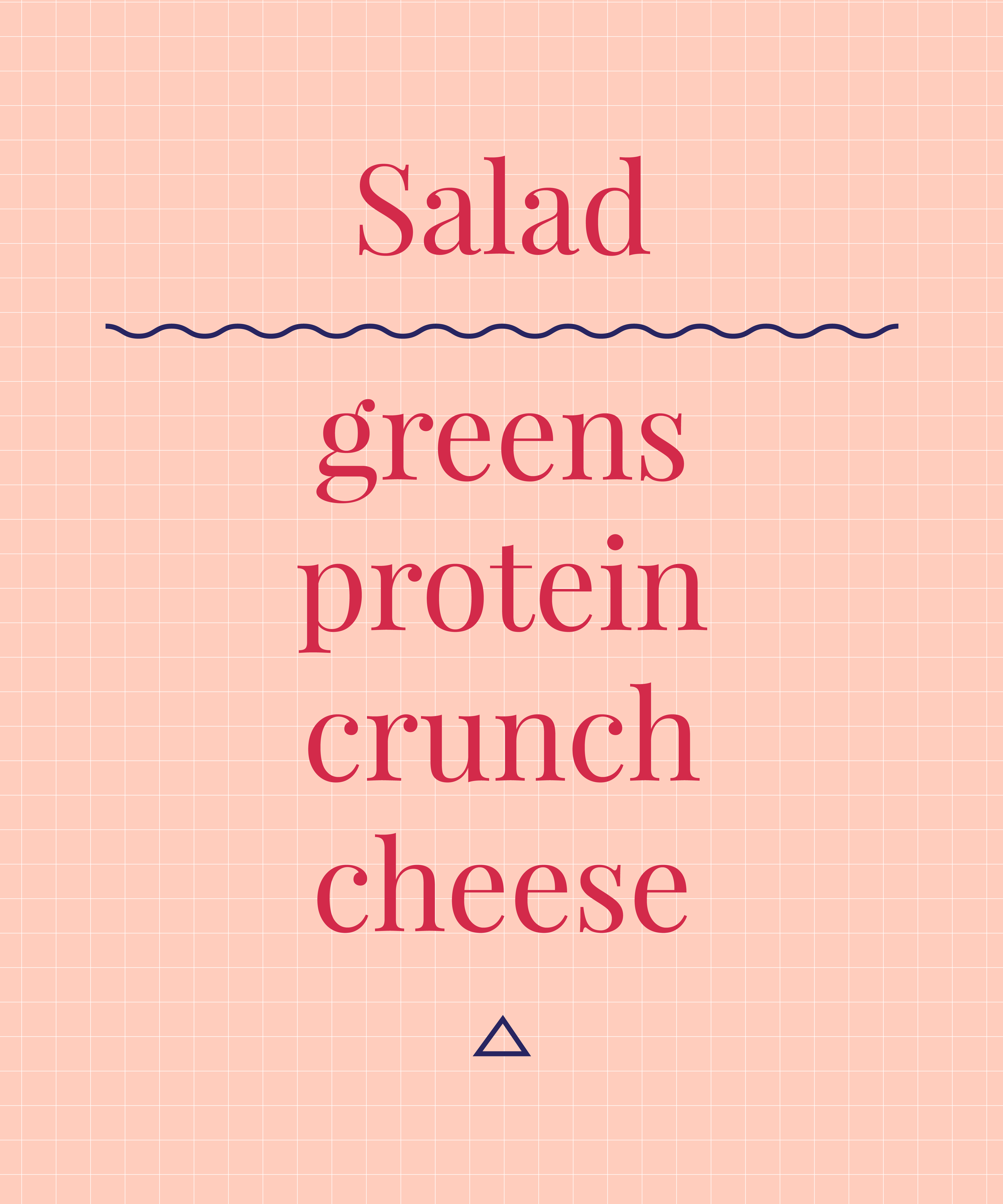 For a filling salad, go for less lettuce and more other stuff. We normally think of chicken as a topping, but other meats, like charcuterie, and non-meat options like different canned beans also work great here. For "crunch," think of both veggie and non-veggie options, like carrots, onions, croutons, or tortilla chips. Cheese is optional, but never underestimate the power of a salty feta or creamy bit of mozzarella to add extra oomph. Add your favorite salad dressing, hunk of bread, and you're good to go.
illustrated by Louisa Cannell.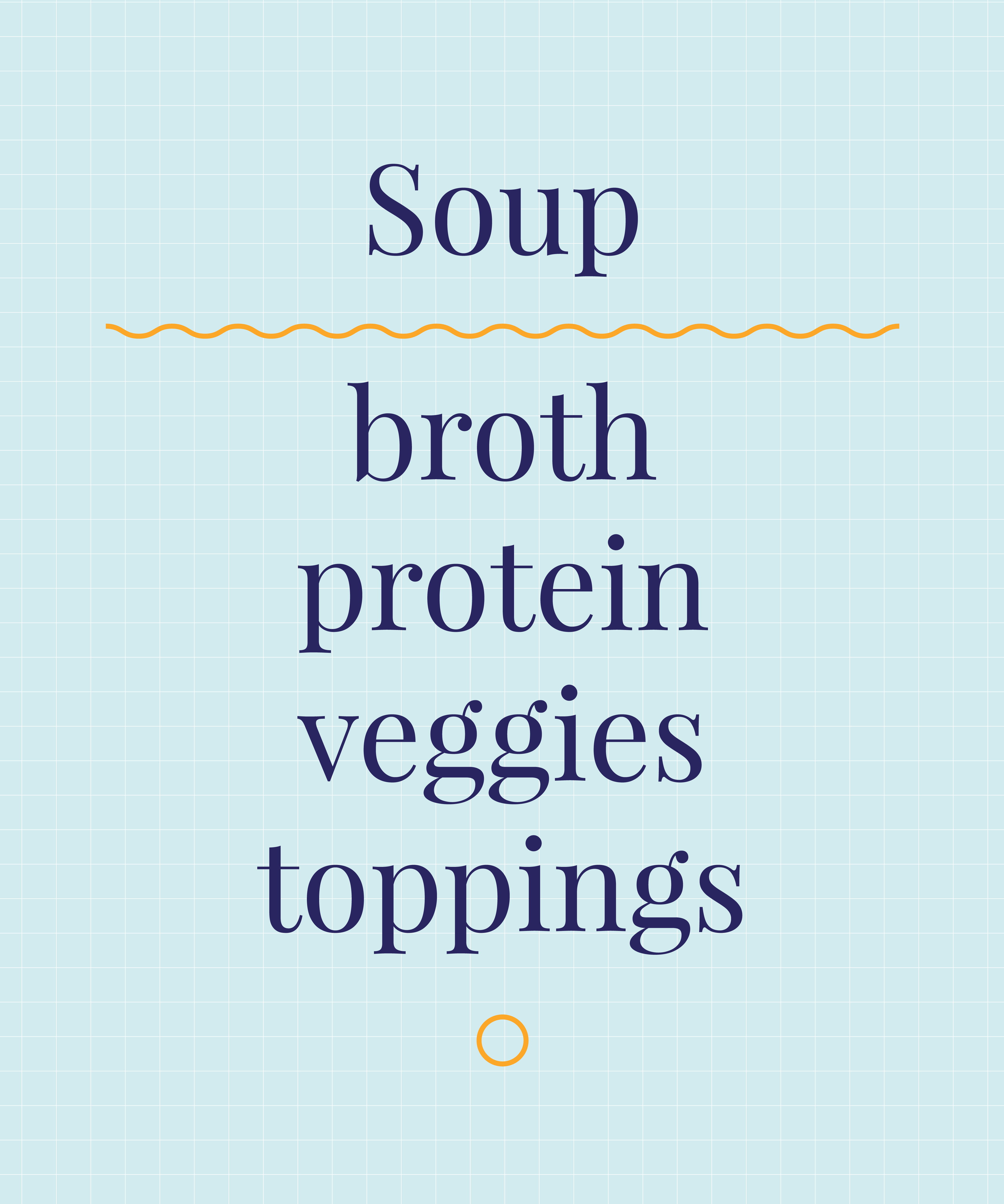 Think of a no-recipe soup as a way to do a hearty salad without having to keep boxed greens around. Many recipes for soup call for sautéing vegetables beforehand, but to save time, you can roast the just-about-to-go-bad veggies in your refrigerator drawer, add some tofu or meat, and a pre-made broth of your choice. Adding toppings after you've microwaved it at work, like chips, cheese, or sour cream, will add flavor and spice things up if you're eating the same thing a couple of days in a row.
illustrated by Louisa Cannell.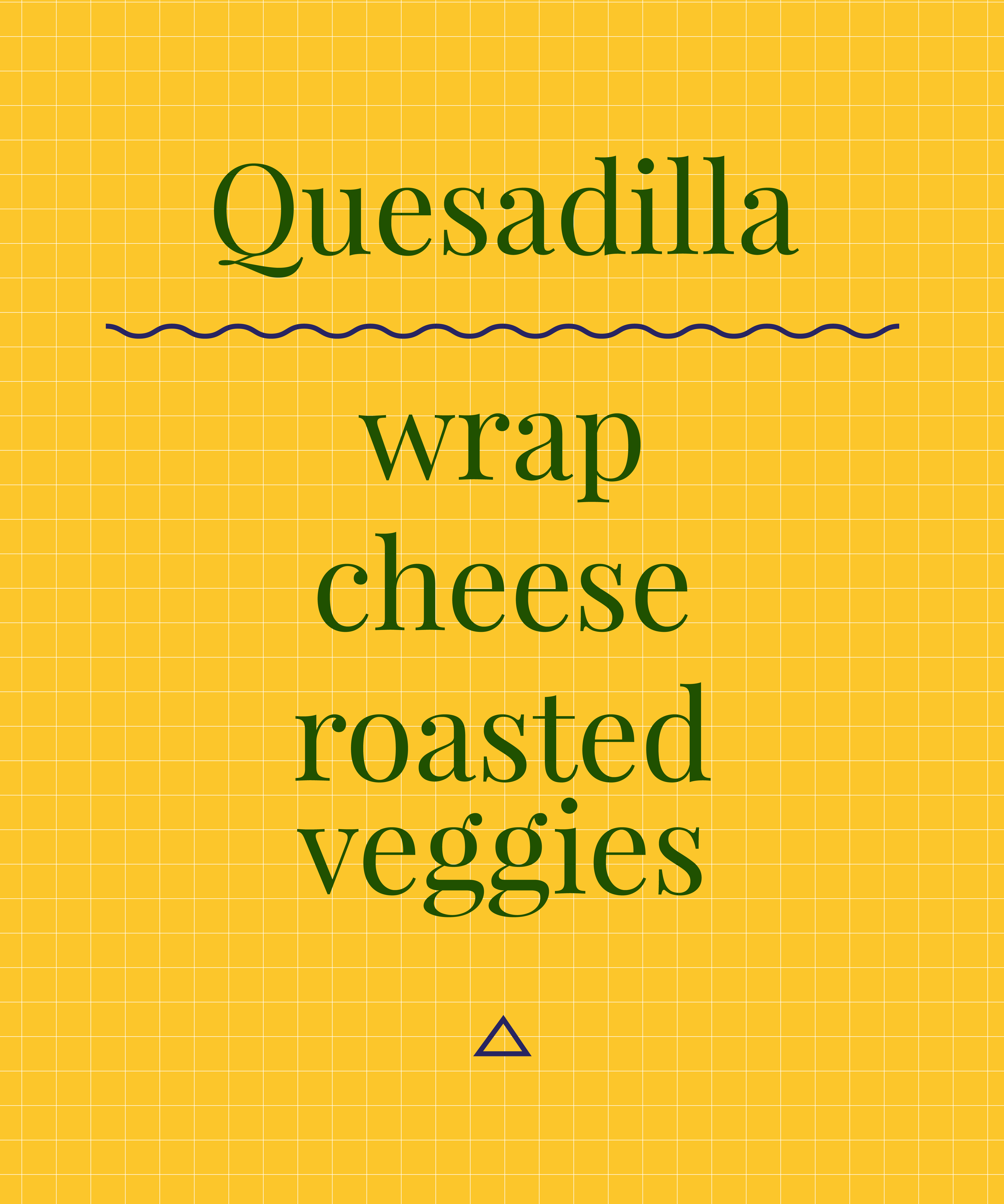 Just like a simple broth can be pumped up with roast veggies, a basic quesadilla can go from college dorm microwave staple to worthy lunch. Pick a wrap and cheese of your choice, and roast those same vegetables that are about to wilt. Don't limit yourself to produce you might find on a Tex-Mex menu — just about anything is good after some time in the oven (and covered with cheese). Try a spinach-basil wrap with roast tomatoes and eggplant, for example.
illustrated by Louisa Cannell.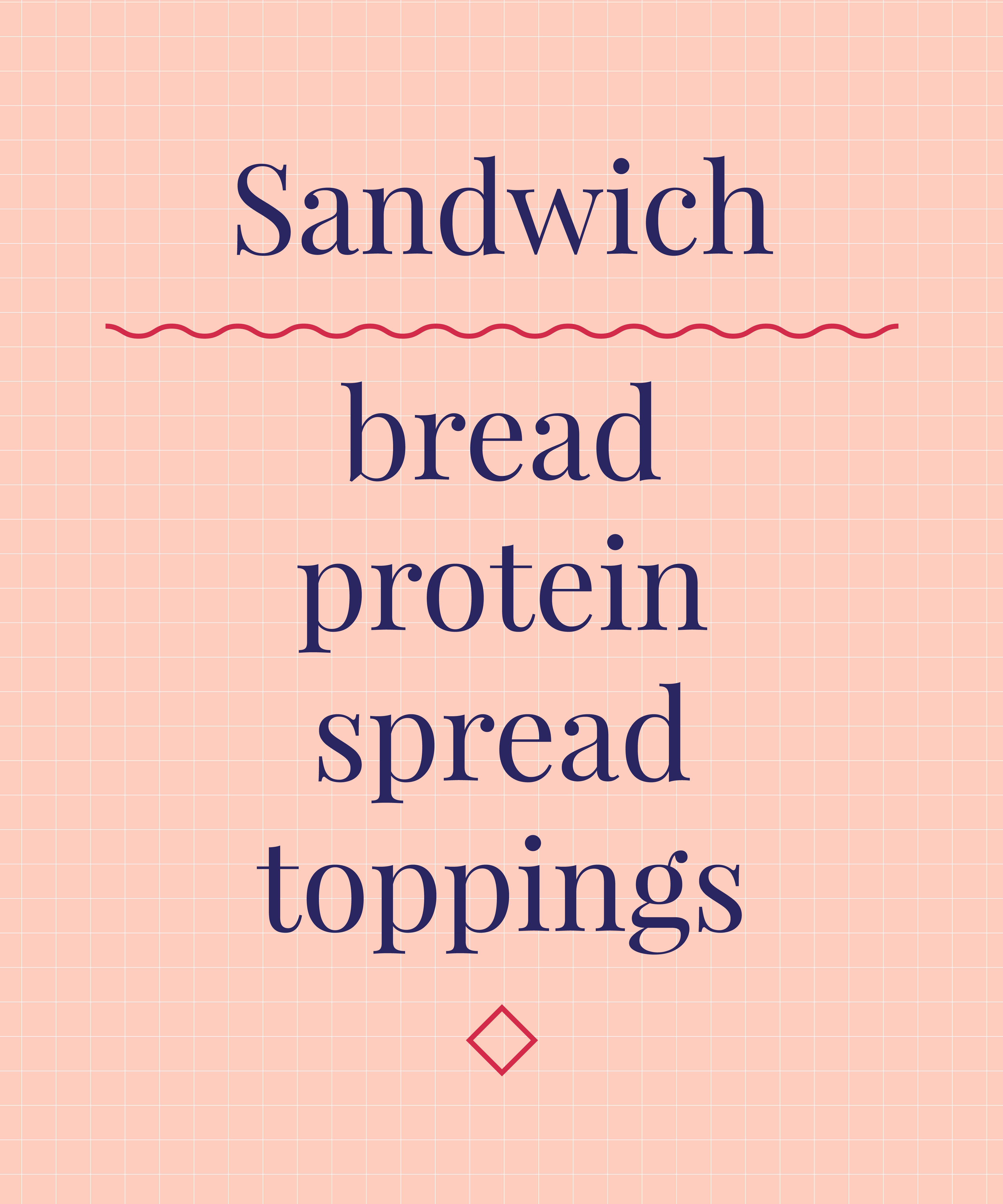 Okay, this one is pretty obvious, but here us out: If you have bread on hand, try playing with leftover meats and veggies to see what you come up with. Cheese, again, is optional but highly encouraged. Dig out the random jars of mustard, hot sauce, and even jams and salad dressings at the back of the fridge to add a twist to an otherwise dry meal.
illustrated by Louisa Cannell.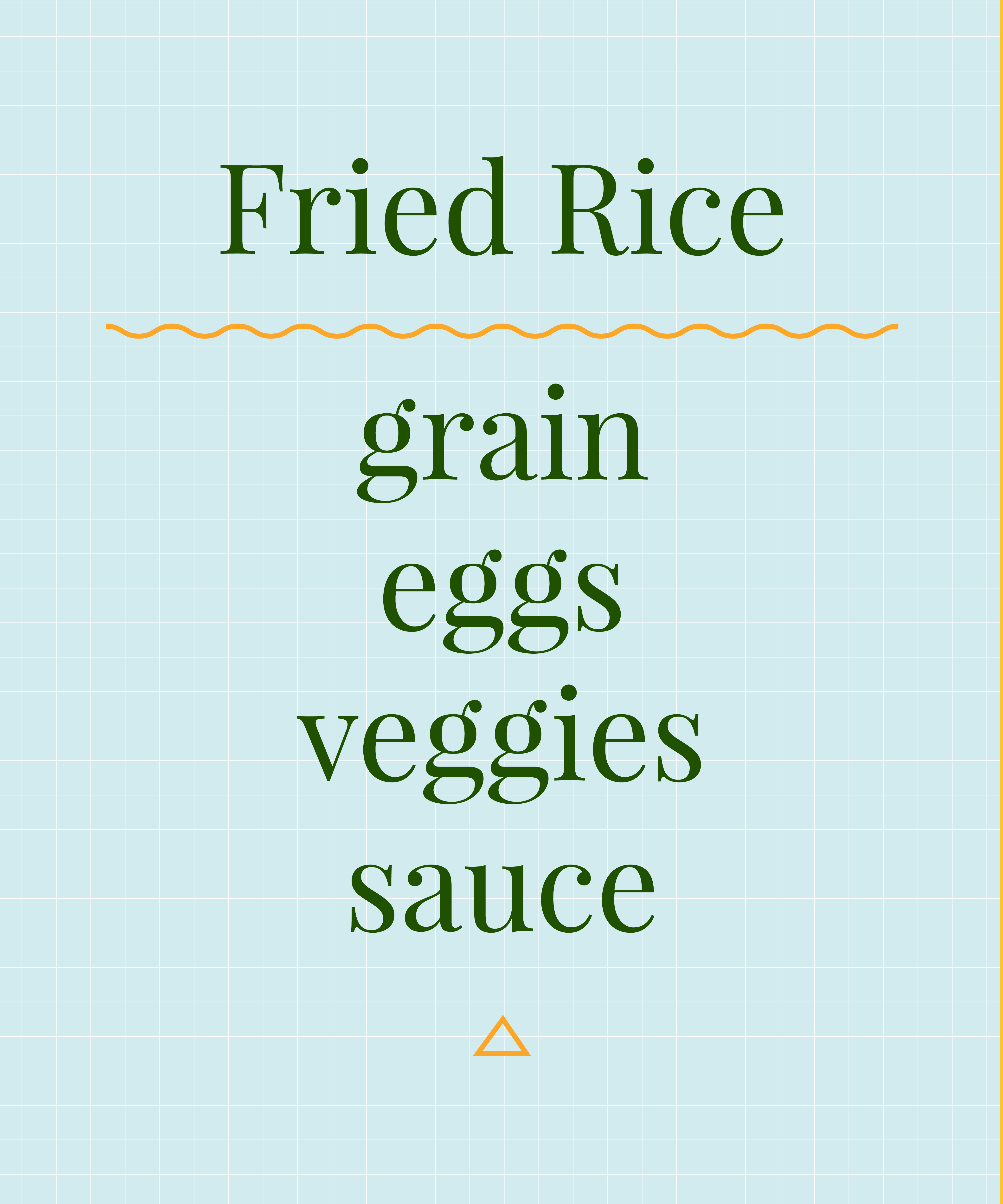 Another "use whatever's in the fridge" meal that also tastes great reheated, fried rice (or, fried "rice" depending on what you have in the pantry) can be an easy way to make a meal out of odds and ends. Start with sautéing vegetables, then add whatever grain you have (cauliflower rice works, too), and an egg. Serve with soy sauce and your favorite hot sauce. Add in more eggs, and you've turned it into a scramble.
illustrated by Louisa Cannell.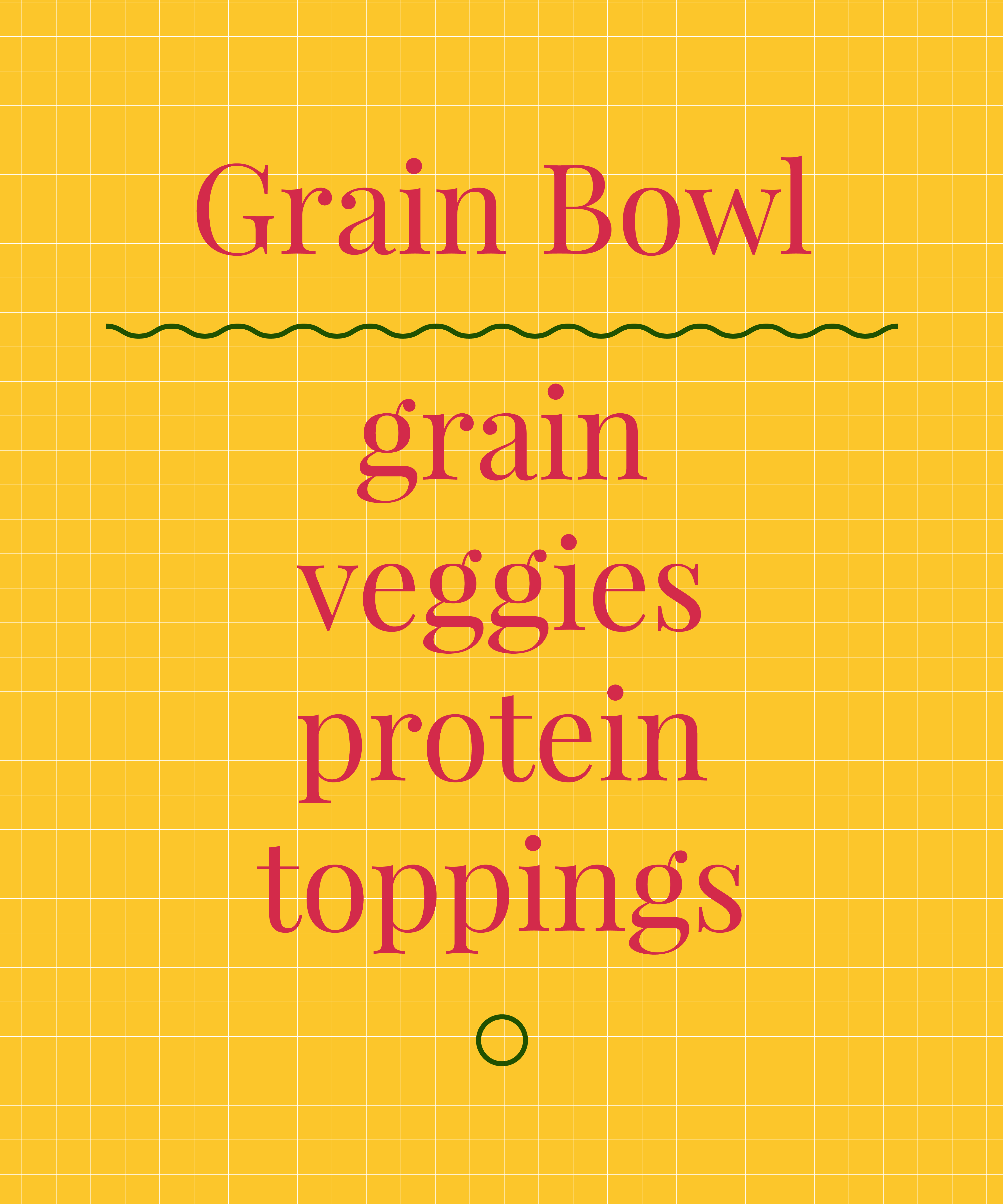 If you'd rather skip the egg-frying, you can also assemble similar ingredients in layers, sans egg, and call it a grain bowl. Start with a base of rice, barley, quinoa, etc, and layer a protein and raw or cooked vegetables. Top with cheese or salsa (or both), a sauce if you're feeling fancy, and enjoy.
illustrated by Louisa Cannell.
Click HERE to read more from Refinery29


Loading ...