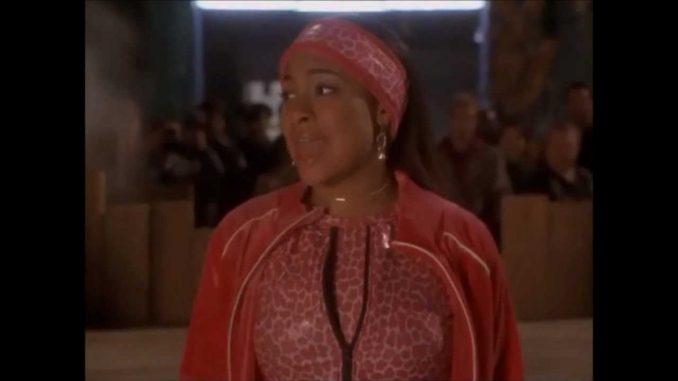 Out of the hundreds of shows that make up Fashion Month, there are bound to be some mishaps. Or, in the case of Gigi Hadid at the Anna Sui show on Monday, some wardrobe malfunctions. As the catwalk pro strut her stuff for the New York designer, one thing was missing: a shoe. Quelle horreur! The model handled it like a pro, though, thanks to a little help from sister Bella.
Thanks to Fashionista writer Tyler McCall's expert front row video skills, we got a glimpse of the sisters closing the show together. As the models took their last strut, the Hadid sisters can be seen holding each other as Gigi walks with one shoe on. But, to be honest, if you weren't looking down, you'd have never known she didn't have both platform heels on. Because when you're a boss, that's just how it's done — y'know?
While the Internet preserves snippets of model falls and wardrobe malfunctions via mashups on YouTube (which, we won't post here, but suggest you have a look-see for yourself), we're pretty sure this won't be a part of any of them. Now, we're aware that this isn't necessarily breaking news, but it is pretty cool seeing the two have each other's back during the monster of a week that is New York Fashion Week. Talk about cuteness overload. Cue the
Cheetah Girls
theme song
, and peep the video below to see the Hadids in action.
@bellahadid helping @gigihadid during the @annasui finale because Gigi only had one shoe. That's what sisters are for! ?
A post shared by Tyler McCall (@eiffeltyler) on Sep 11, 2017 at 4:47pm PDT
Click HERE to read more from Refinery29


Loading ...