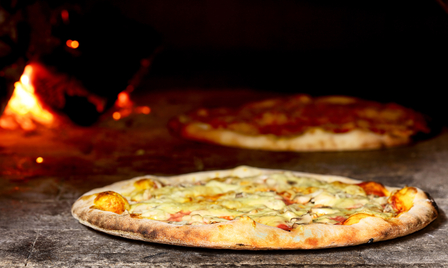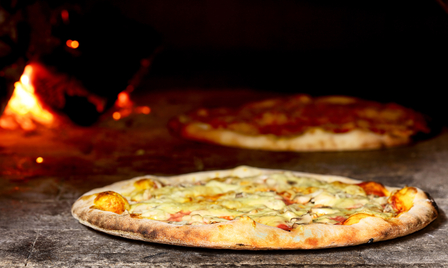 Ask yourself, college students, do you really want to spend another spring break in your cramped dormitory drinking watery beer and microwaving cheap, frozen pizzas? We'll answer that question for you: No, you do not. Gather up some friends who haven't gone to the dark side of gluten-free to embark on your pizza pilgrimage across the nation. Here are seven of the best American pizzerias.
Pizza Road Trip
To discover the country's best cheesy slice of heaven, you and your buddies will need a functional set of wheels. Pull straws or play rock-paper-scissors to decide who's driving, get an oil change and replace that dirty air filter. Carefully inspect your treads and use the penny test to determine the tires' functionality. Should the treads be worn down and offer no more use than a rubber band, chip in with your frugal friends for Michelin tires from DiscountTire.com and hit the road to pizza glory.
The West is the Best
Pizzeria Bianco — Phoenix, Ariz.
Chris Bianco's Neapolitan-styled pizzas attract leagues of salivating patrons every day. Topped with the freshest ingredients, the wood-fired pizzas arrive at your table piping hot and oozing with flavor. Pizzeria Bianco's six pie menu shouldn't be perceived as a negative; it only means that the pizza perfectionists here have fine-tuned their craft to the degree of culinary apotheosis.
Settebello Pizzeria Napoletana — Henderson, Nev.
Licensed by the Vera Pizza Napoletana, an Italian organization to preserve the art of Neapolitan pizza making, Settebello takes their craft very seriously. Most ingredients are imported from Italy for authenticity's sake. This Henderson pizzeria sits just outside of Las Vegas and cooks their pies within the blistering hot confines of their wood-burning ovens. They're soft, foldable and "wet" compared to most American pizza fare.
Olio — Los Angeles, Calif.
Olio's pizzas are born in a fiery 800 degree oven, fueled by olive and almond wood. Three styles of dough, once fermented, are combined to achieve near perfection in the texture and flavor department. This LA pizzeria churns out pies that achieve homogenized crispiness and ethereal fluffiness … simultaneously.
East Coast Does it Right
Frank Pepe Pizzeria Napoletana — New Haven, Conn.
Coal-fired, thin crust pizzas from Pepe's are among the best in the country. This is where legends are made. Even though Pepe's premier pizza remains mozzarella-less, the infamous white clam pizza keeps people coming back for more.
In Riva — Philadelphia, Pa.
Chef Art Cavaliere bakes pizza pies with an aerial crust, composed of dough proofed for nine days. It's a Neapolitan pizza where the crust reigns supreme. Slathered with a tangy and sweet San Marzano sauce and freshly torn mozzarella, these pizzas are a masterpiece of texture and flavor.
Spacca Napoli — Chicago, Ill.
Spacca Napoli's chefs take their inspiration from Naples' finest pizza pies. The result matches the authentic tastes and aromas of the pizza's birthplace. For wine connoisseurs, Spacca Napoli can recommend the perfect vino to complement whichever slice you choose.
Lombardi's Pizza — New York City, N.Y.
Part of American pizza history since 1905, Lombardi's Pizza in New York City has the honor of being America's first licensed pizzeria. Serving up "beautiful, smoky-crusted pizza," Lombardi's offers a piece of history with each slice.