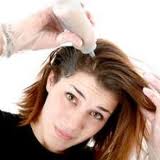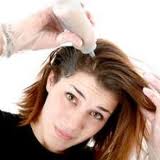 {
Introduction}
How to dye hair
Before you decide to dye your hair, check the condition of your hair. Hair dyes contain strong
chemicals which may harm your hair. That is why, it is important that your hair is healthy.
Choose the shade according to your original hair color, skin tone and eye color.
The amount of dye to be used depends on the length of the hair. So read the instructions, which will
tell you about the quantity.
Do the allergy and sensitivity test before you dye hair.
Wear gloves and old cloths to avoid any stains or harm to the skin.
Shampoo your hair without using the conditioner.
Mix the dye according to the instructions.
When your hair is semi moist, comb, divide and pin it up.
Start from the roots but avoid the scalp. Use a comp or brush to apply on the body of hair.
Apply the dye according to the instructions.
Cover your head with a shower cap and leave the color to penetrate in the hair.
Keep the color for the time mentioned in the instruction.
Then rinse with cold water this will avoid hair fall. Wear gloves while rinsing.
Apply the conditioner given with the pack, leave if for three minutes and rinse thoroughly, till the water runs clear.
As your hair becomes dry after hair dyeing, regular oil massage and conditioning will keep it healthy.
We hope after reading these tips you will be more confident when you will dye your hair next time. So, go naughty with colors and
discover new shades matching your personality for more fun.