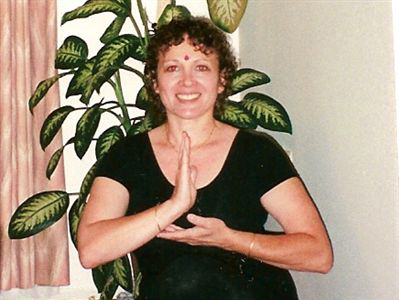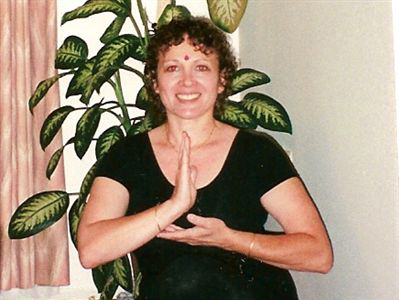 It's always an exciting time in India among the Hindu community, when a new building is going to be constructed, whether a temple or business. During the Bhoomi Puja or Spiritual Ground Breaking ceremony, the ground is prepared and the time old rituals are performed with much reverence, excitement and anticipation for success and abundance as well as Divine Presence. There are flowers, fruits, prayers, mantras and gifts. Everyone dresses for the special occasion. This tradition is as old as time and holds true even in these busy modern times. But what can you do if you are just moving into an office or incubator or cubby? Worse, what if you are in a office where there are many desks in one big open space? You can't exactly bring in a shovel to dig up the flooring, start chanting in the middle of the work day or lighting incense and sprinkling water and flower petals………but you can certainly keep the idea of reverence, while creating something new and lasting, while bringing fresh energy into your space. Here's how:
Try to find a day when you can arrive early or stay a bit later, or devote a lunch time to really clearing your space inside and out. Keep a favorite mantra, prayer, or special peaceful image in your mind. Take everything off of your desk, Using an orange scented furniture polish wipe, clean it and then put only essentials back on top. Do the same for every drawer. Now buy yourself a small bouquet of fresh flowers and place them on your desk. No flowers allowed or no room? A photo of flowers will do, or one of a garden. Need something more masculine? Place a heavy polished stone on your desk to anchor the energy as well as the paperwork.
Follow this procedure with every nook and cranny of your space, even if it takes a week of 15 minute breaks.
Remember to keep that mantra, prayer or special image in mind as you perform this "ground breaking ritual". When you're finished, spray the air with clear water containing a teaspoon of baking soda. It is non-allergic and non-scented. Say your mantra/prayer/or image silently, while you spray, visualizing success, clarity and well-being. Complete the entire process with several deep breaths, breathing new life into your space. No one will be the wiser that you have performed the essence of an age old ritual into your new age office. Now step outside your space, count to 12 and re-enter. Yoga Works!
Acharya Sri Khadi Madama is the author of the exciting new book: "Finding Shangri La: Seven Yoga Principles for Creating Success & Happiness", available at BarnesandNoble, Bordersbooks and Amazon.com, it will help you create a more happy and successful life, while using ancient Vedic wisdom as a new age technology. Buy your copy today and don't forget to join the Finding Shangri La Virtual Book Signing event at Archara Khadi's Facebook Fan page starting September 17-October 17th where you can obtain an autographed galley. Believe………
Sending you a little Yoga Bling,