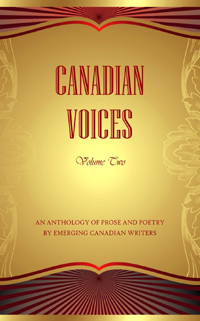 A book which will be released in Toronto presents a powerful and moving collection of prose and poetry by emerging Canadian authors and writers that stretches across the boundaries of ethnicity, regions, and culture. What makes
Canadian Voices: An Anthology of Prose & Poetry
so special is that the project has contributions from a large number of authors, many of whom are immigrants to Canada. The book launch will happen at Supermarket Art Bar, 268 Augusta Avenue, Kensington Market in downtown Toronto on Sept 20th.
'Canadian Voices' is a true reflection of the Canadian Mosaic wherein the participants are not only from the Canadian mainstream but also from a number of communities including Chinese, South Asian, African, Eastern European, Turkish, Polish, Italian, Caribbean, Mediterranean and many others. Canadian Voices is a celebration of writings by some of the finest emerging writers on the literary scene in Canada.
The project team spearheaded by Jasmine D'Costa consists of the Publisher Robert Morgan of Bookland Press and Media Relations Mary-Ellen Koroschil and Jatin Naik. As per D'Costa, its stories are "just as diverse as the people involved". "Canadian Voices thereby aims to show how diverse Canada is and to take pride in its diversity. It's about being able to appreciate how people can be different from each other yet share so many things in common."
Canadian Voices is a testament to the lives and experiences of normal citizens. Through a vibrant, varied sampler of the Canadian literary scene, the book captures timely personal and cultural challenges. This is the second volume in the series. The first volume was a sold out success. "I am delighted to be a part of the Canadian Voices because it is not just a book project but also a phenomenon bound to grow in the coming years. I have come across so many people who have already heard about this project somewhere or the other" added Jatin Naik who has also participated on both the volumes.
A number of writers have contributed to this book. "The project is going to have a very big cross-section of the people in Canada writing and reading different volumes in the series," says D'Costa. There will be a 'Best of Canadian Voices' later in the series.