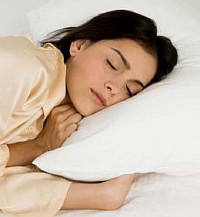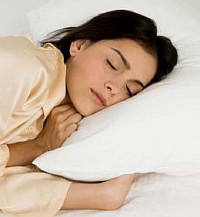 A good night's sleep not only makes one alert and energetic throughout the day but also keeps away some lifestyle diseases like hypertension, arthritis and heartburn, a study has claimed.
According to the study, lack of sleep is the biggest cause for lifestyle dieases. Almost two-thirds of those surveyed in the study reported the presence of at least one medical condition, most of which are commonly managed in the primary care setting.
Some of the diseases caused due to the lack of sleep found by the study were hypertension (29 per cent), arthritis (28 per cent) and heartburn or gastroesophageal reflux disease (19 per cent).
Conditions like depression (18 per cent), anxiety disorder (12 per cent), diabetes (11 per cent), heart disease (10 per cent) and lung disease (five per cent) also turned out to be the main side effects of lack of sleep.
"As sleep is vital to our health and well being, we must not cut ourselves short from the amount of sleep that we get or suffer from sleep problems," Ramnathan Iyer, a counselor for sleep disorders, said commenting on the rising lifestyle diseases.
According to him, people should take control of their sleep problems before it takes control of them.