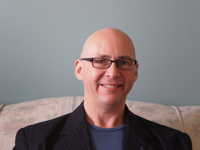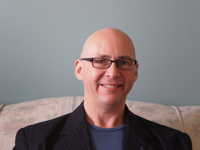 "These are definitely trying times"…"we're in a recession"…"people are losing their jobs"…"companies are closing"!
Every day, consciously and sub-consciously we are being fed information of a, well let me say, 'negative manner'. It's in the news, on the radio, on the Web and even topics of discussion with our families and friends at the workplace and at home. I find it interesting that there are those that find it hard to stay away from listening to this type of news. It's like a house that is on fire, you don't want to watch the disaster. Yet, you're drawn to it, it engulfs you, you watch to see what will happen. What does it take for you to look away? What do you need to do or say to yourself to make it stop?
This is where you need to dig deep, become self aware of 'balancing' what you focus on, turn your attention and focus on something else. Turn the radio and Television off and focus on something positive. That's exactly what it's going to take for everyone now, starting today! We all need to turn away and limit or filter all the negative news that we're hearing and start talking about what each one of us can do to make a positive change. Starting with yourself, what can you do today to make a positive change in your life? Is it spending more time with your spouse? Extra time with your children? Helping someone in your community? Or, is it just as simple as spreading a smile to someone in order to brighten their day?
Focusing on what you can control versus what you can not control will empower you. It will put you in more control over your circumstances, thus making you a much happier person. Be grateful for what you have. We live in an amazing country with great benefits. Take time each morning to be thankful for everything and everyone in your life.
Keep in mind that having an 'Attitude of Gratitude' will drown any fire that happens to come our way.
I'm very honoured to be able to write a Monthly column in Oye Times. Let me know what you'd like answers to, I'd be happy to respond and will place a selected question and answer in next month's column.
Remember, all great and successful athletes have a coach. We all need a coach from time to time to help us achieve the next level in personal and professional growth.
Email your questions or feel free to contact me directly at jm.consulting@rogers.com
Always sending Positive energy!
Written by Paul A. Martin – Life Coach at JM Consulting