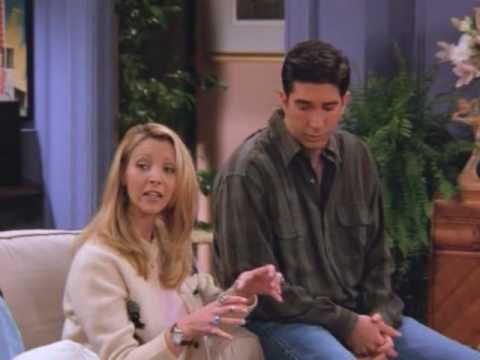 Hi there, Refinery29 reader! I'm Karina, your trusty new Beauty and Wellness Market Writer. (👋🏼) As you may have guessed, I have a serious love affair with all things makeup, skin, and haircare, and am as such, really excited to bring you all the best sales and editor-favorite products to shop. I'm also a Virgo, love sushi, and the color green.
As part of my job, it's both an occupational perk and a daily task to test out all the new beauty products that launch on store shelves, both literal and virtual. Only a select few make it in our monthly must-haves, but what about the forever fave? Be it the oil cleanser that removes every last trace of makeup from your face, the luxe serum that makes foundation optional, or the body lotion that makes skin super soft, we've all got one: Our Friends ' lobster ' beauty product, which is a reference you'll understand if you love classic sitcoms as much as I do.
To get to know my new team at R29, I asked every Beauty and Shopping editor what their one stranded-on-a-desert-island product was — kicking it off with my tried-and-true favorite first. We've tried it all, so you can rest assured that these picks are truly the best of the best. Click through to shop Refinery29 's editor-approved essentials spanning makeup, hair, skincare, and more. Oh, and say hi to me on Instagram here.
Promote your product line on a page similar to this. Contact matt at oyetimes.com for more details.

DHC Cleansing Oil
Karina Hoshikawa, Beauty and Wellness Market Writer
"Growing up, I remember seeing this stuff everywhere whenever I'd visit my family in Tokyo. While I wouldn't say no a chance to take a trip to Japan (I could eat sushi for every meal if mercury poisoning weren't a thing), I'll admit it's pretty great to be able to readily shop my favorite oil cleanser online. One pump goes a long way to remove every last bit of makeup, and a large bottle still clocks in at under $30."
DHC Deep Cleansing Oil , $28, available at DermStore

Augustinus Bader The Cream
Cat Quinn, Beauty Director
"I am writing this from the floor of my bathroom, crying because I have just finished off my fifth bottle of The Cream. I love it so much that I can't bear to throw the pretty blue bottles away, so I keep them stacked in a little The Cream graveyard in my medicine cabinet, where I occasionally unscrew one to see if maybe I can scrape out a smidge more of the formula. The brand tells me its samples are low (probably because every beauty editor in the tri-state area is requesting it), and even though there are hundreds of other creams in the beauty closet I could try for free instead, I'm prepared to hawk up the $265 for my next refill. Yes, it's that good. Since trying it eight months ago, my acne and acne scars have vanished, my fine lines require fewer Botox touchups, and even my dermatologist asked what I was using because my skin looked the best he'd ever seen it in a decade. Yeah, the cost is insane, but can you put a price on having the best skin of your life?"
Augustinus Bader The Cream 50ml, $265, available at Barneys New York

SkinCeuticals Discoloration Defense Serum
Jessica Cruel, Deputy Beauty Director
"I don't wear makeup on a daily basis, so skin-care is the most important part of my morning. I use this serum right after my essence and before my SPF moisturizer to help keep dark spots in check. While the results aren't instant, I've been using it for almost a year, and I never worry about skipping foundation."
SkinCeuticals Discoloration Defense (1 fl oz.), $98, available at DermStore

Supergoop! Shimmershade SPF 30
Rachel Lubitz, Senior Beauty Writer
"Rarely have I ever gotten excited about eyeshadow. It's been a product that I wear only for special occasions, or just when I feel like it spicing things up a bit. But since these Supergoop Shimmershades came into my life, I am wearing eyeshadow every. single. day. Between the lovely shimmer effect it offers, to the smooth-as-butter texture, to the fact that it has SPF 30, I love to use these as eyeshadow primers, just alone by themselves, or even as highlighters."
Supergoop! Shimmer Shade SPF 30, $24, available at Bluemercury

Flora + Bast Age Adapting CBD Serum
Rachel Krause, Senior Beauty Editor
"This serum — which is actually an oil — singlehandedly put an end to my CBD skin-care skepticism. A few drops of the highly-concentrated, water-free formula mixed in with my moisturizer at night gives me smooth, glowy skin by morning with zero breakouts or irritation; a few drops under my SPF in the morning keeps me hydrated but non-greasy all day."
Flora + Bast Age Adapting CBD Serum, $77, available at Sephora

Glossier Stretch Concealer
Megan Decker, Beauty Writer
"I could minimize my makeup routine down to three must-haves: mascara, eyeliner, and concealer. I'm picky about all three (and don't get me started on skin-care), but while I'll rotate my mascara and brown pencil liner of choice on a whim or a good review, the door is shut on concealer testing, because I'm pretty certain I'll never find one better than Glossier Stretch. It's soft, creamy, and I can just finger-paint it over my purple-gray under-eye shadows and watch them disappear into a bright, dewy glow that lives up the G-label cliché my-skin-but-better.'"
Glossier Stretch Concealer, $18, available at Glossier

OGX Smoothing + Shea Sleek Humidity Blocking Hairspray
Aimee Simeon, Beauty Writer
"It takes 5 seconds for my naturally curly hair to turn into a ball of static shock once I step outside in the summer. This hairspray is the only thing that keeps my strands smooth and sleek — even in 80-degree weather. I apply it generously to my hair before I heat style and my strands are never sticky or dried out after. Humidity has nothing on whatever's in this bottle."
OGX Smoothing + Shea Sleek Humidity Blocking Hairspray, $8.99, available at Target.com

Maybelline New York Eyestudio ColorTattoo 24HR Cream Gel Eyeshadow
Samantha Sasso, Beauty Writer
"Maybelline's Color Tattoo Eyeshadows changed how I think about eyeshadows forever. The cream to powder formula turns doing your makeup into finger painting, so getting up and getting ready feels less like a drag and more like a really sparkly art class."
Maybelline Eyestudio ColorTattoo 24HR Cream Gel Eyeshadow, $5.77, available at Amazon

Fenty Beauty Vivid Liquid Eyeliner Trio
Leah Rumack, Refinery29 Canada Beauty Contributor
"My HG product is the Fenty Beauty Baecae Vivid Liquid Eyeliner Trio. I've been searching for a super-pigmented pastel eyeliner every summer for years, but I've never found anything that was saturated enough to fulfill my 1960s pop dreams until now. These are so intense, and they stay on all day and night."
Fenty Beauty By Rihanna Vivid Liquid Eyeliner Trio, $35, available at Sephora

Renée Rouleau Night Time Spot Lotion
Thatiana Diaz, Beauty Writer
"You would think that when I feel a pimple growing out, that I'd be annoyed like the rest of the world rightfully would. Au contraire, I don't. And that's thanks to this heavenly bottle that zaps away any sign of a pimple (pre or post) before I could even stress about it."
Renée Rouleau Night Time Spot Lotion, $32.5, available at Renée Rouleau

By Terry Baume De Rose Nourishing Lip Balm
Marissa Rosenblum, Senior Shopping Director
"Does that decimal appear after the $6-0 in the price of this lip balm baume? *gasp* Why yes it does. Well, it is produced by a radiant industry legend, Terry de Gunzburg (seeing this woman's skin IRL is believing in her life's work), and it is made using a cauldron of luxury ingredients and is completely paraben free. But most of all, it's so much more than a lip balm. I put this stuff on my lips before bed and right after I brush my teeth in the morning, — and never chap or peel. I also put it on my cuticles, knuckles, and have even smeared a bit on my knees and ankles in a time of need. Last week I covered a dry, scratchy spot on my face with some Rose de Baume, and boom — gone. It has a subtle rose scent, feels like velvet buttah, and one pot lasts me about a year. I'm not sure how considering I use it so much, but since it's basically magic, I question nothing."
By Terry Baume de Rose, $60, available at By Terry

Laura Mercier Oil-Free Tinted Moisturizer Broad Spectrum SPF 20
Elizabeth Buxton, Associate Lifestyle Market Editor
"Although I use this luminous beauty tube year-round, Laura Mercier's oil-free tinted moisturizer is my absolute summertime skin savior — it's lightweight formula provides SPF protection, is gentle enough for my sensitive (read: sweaty and sun-bumpy) complexion, and provides enough coverage to keep my face looking and feeling fresh. Pro tip: I switch between two shades depending on the season, using the lighter in warmer months as an under-eye brightener and the darker in cooler months as a bronzing tint."
Laura Mercier Oil-Free Tinted Moisturizer Broad Spectrum SPF 20 , $39.1, available at Nordstrom

Egyptian Magic All Purpose Skin Cream
Emily Ruane, Fashion Market Writer
"I have long subscribed to the practice of using heavy-duty moisturizer mid-shower — if you apply an oil-based product along with water, the H20 helps to blend it so you're not super-shiny all day. You just look kinda dewy and healthy. In the past, I've used Aquaphor, Bio-Oil, and even drugstore Vaseline, but I switched to Egyptian Magic because it's made with olive oil and royal jelly, and I wanted something without petroleum or mineral oil. It's a solid substance, but as soon as it hits your skin it will blend right in. Add a little water and you're in business. It's expensive, but a little goes a long way."
Egyptian Magic Egyptian Magic All Purpose Skin Cream, $31.99, available at Amazing Cosmetics
Click HERE to read more from Refinery29


Loading ...