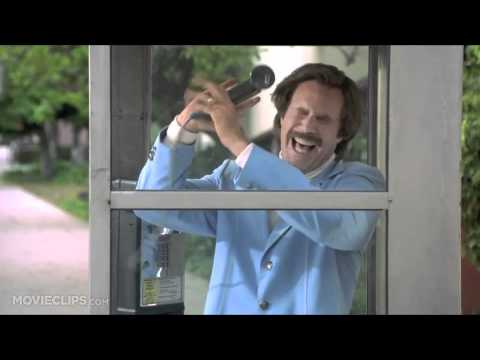 The straightforward celebrations of our early years have morphed into complicated situations — from pricey destination weddings to redundant move-in anniversaries, and the like. Even though we no longer live in the simple age of once-a-year roller rink birthdays with ice cream cake (speaking of which, can we bring that back?) and must-have toys, there are still ways to make gifting just as fun as it once was.
We don't want to say bah humbug to the chosen celebration paths of others, so we created a simple shopping guide which we hope will help assuage our knee-jerk, locked-inside-a-glass-case-of-emotion reactions to them. Ahead, find ten creative presents for ten types of parties you wish you hadn't RSVP'd to. Whether it's an apartment-warming that you really don't want to buy another overpriced candle for or a dog's birthday that you're actually allergic to, these under-$50 solutions should help. Golden Girls memorabilia and jumbo fortune cookies included.
Promote your product line on a page similar to this. Contact matt at oyetimes.com for more details.

Godparent Proposals
Customize this clipboard calendar with a photo-mix of the involved parties, along with the circled dates the proposed godparent will be expected to babysit. Better to let them know up front what they're getting into.
Artifact Uprising Wood Calendar, $25, available at Artifact Uprising

Gender Reveal Parties
Maybe you know what the gender is already, maybe you don't, maybe you believe the whole thing is a construct. Either way, showing up to one of these not-quite-a-baby shower occasions with a plate full of concealed chocolate-drizzled fortunes feels appropriate.
The Grommet Gourmet Cookies Sampler 6-Pack, $40, available at The Grommet

Half Birthdays
If you have any half birthday-ers in your life, and for whatever reason, you're committed to keeping them there, gift the biannual self-celebrator a card that appropriately communicates your opinion on the redundant affair.
BlippityBlushPaperie Parks & Recreation Ron Swanson Quote Card, $2.02, available at Etsy

Destination Weddings
Also known as, "bank account breakers," between the vacation days, flights, and hotel bookings, there may be little room left for registry splurges with destination weddings. So, gift the couple to be a TSA-approved spa-kit that they can both enjoy on their international marriage journey instead.
Herbivore Botanicals All Natural Coco Rose Luxe Hydration Trio, $39, available at Amazon

Dog Birthday Parties
Dogs are no longer simply pets or even close companions; they are full-on children who must have themed birthdays complete with puppy cakes and party favors. If you ever find yourself attending such an occasion, we suggest showing up with one of these pooch-painted mugs filled with treats that both owner and fur-child can enjoy.
Anthropologie Jay McClellan Studio Bone Appetit Mug, $14, available at Anthropologie

Move-In Anniversaries
If your SO or roommate is set on celebrating the day the two of you consummated your shared living space, don't dread it — pick up a fun piece for the place that you will both enjoy. Basically, you're buying yourself a gift. Don't worry, we won't tell them.
Sticker Mule 2'' x 2'' Custom Magnets (10), $23, available at Sticker Mule

Apartment-Warmings
Give a gift that says what you're really thinking after agreeing to attend a friend's apartment-warming party — bonus points for bringing a pizza, too.
Lulu and Georgia You Better Have Pizza Doormat, $22, available at Lulu and Georgia

Kiddie Birthday Parties
Since the kids won't actually remember these excessive affairs — that, tbh, are really for the parents — pick up the most amazing gift possible so that you won't feel bad when you PTFO early. Time is money.
South Shore Organic Cotton & Pine Play Tent With Chalkboard, $68.9, available at Walmart

Bridesmaid Proposals
You're about to shell out serious cash on your upcoming nuptials, but shooting a, "hey, want to be my bridesmaid?" text isn't your style — instead of going too extreme with the themed gift box route, try sending an affordable succulent alternative, or DIY-ing a single flower plus card scenario, instead.
The Sill Echeveria Lola In Ezra Planter, $23, available at The Sill

BIG Birthday Dinner Parties
Big deal birthday celebration dread is real — if splitting the bill on a group-of-30-dinner, on top of buying your bestie a serious gift, makes you queasy and puts your student debt payment in jeopardy, go for something light and easy that's still sentimental.
Urban Outfitters Book + Playing Cards Golden Girls Gift Set, $14.99, available at Urban Outfitters
Click HERE to read more from Refinery29


Loading ...