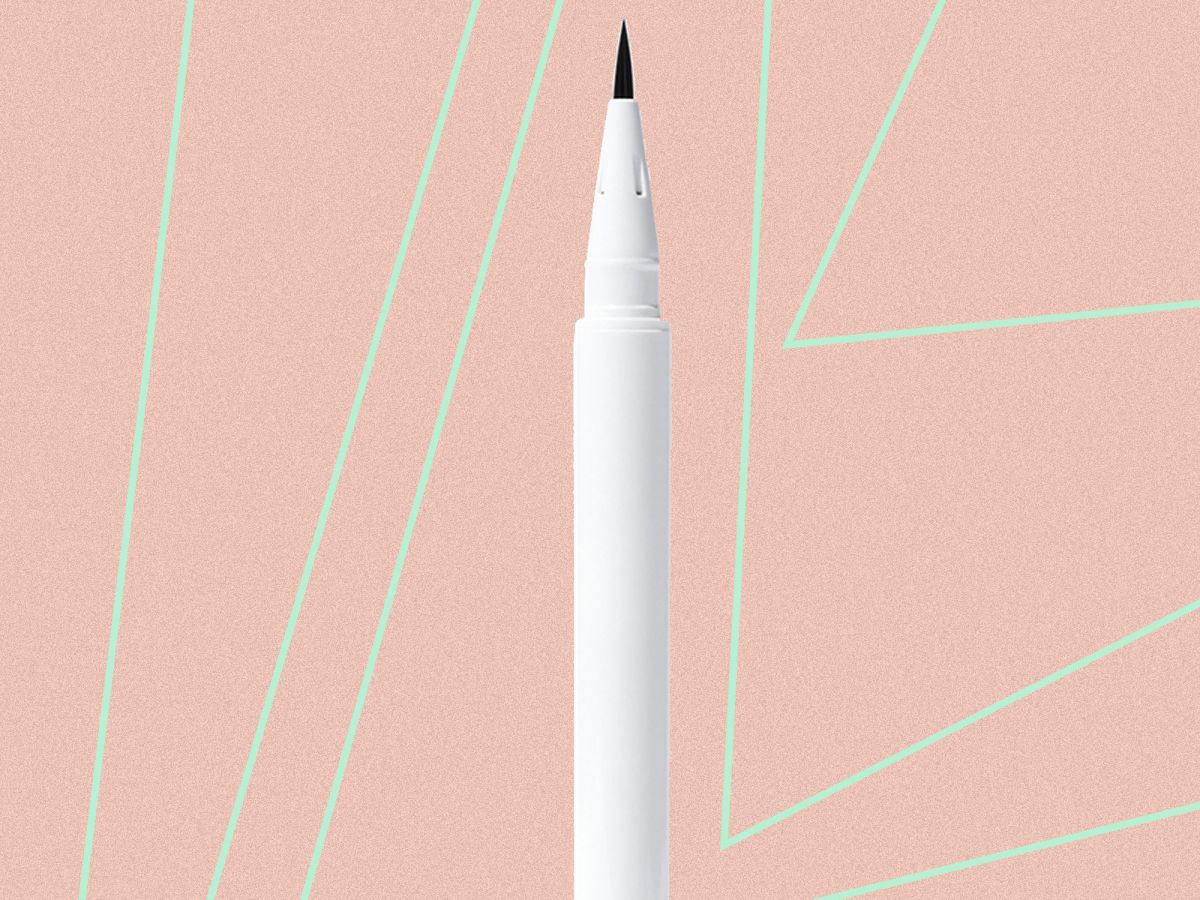 When it comes to must-have products, Glossier's Boy Brow has earned cult status in the makeup bags of editors, influencers, and celebs across the globe. One of the mini tubes was sold every 32 seconds last year, a full three years after its initial release. In that time, Glossier was busy planning the expansion of its eyebrow lineup, and that day has finally arrived. World, meet Brow Flick.
Glossier's newest launch is like a water-resistant, felt-tip eyeliner for your arches — an ideal arrival for summer when all we want more than iced coffee is melt-free makeup. The biggest difference between it and a classic black eyeliner is that the Brow Flick releases a sheer formula versus a heavy pigment. The microfine brush tip is meant to deliver feather-like strokes that look like actual brow hairs. It's certainly not the first brow pen of its kind, but it promises to be one of the most natural-looking.
Unlike Boy Brow, which provides broad coverage for sparse brows, this baby is all about the details, including extending the tail or defining an arch. It comes in three shades — blonde, brown, and black — and they're each meant to work alongside the existing Boy Brow shades.
With all the success of Glossier's inaugural brow product, we wanted to see if this new addition lived up to the same hype. So, we asked five R29 staffers to pick their shade and put the Brow Flick to the test. Their unfiltered first impressions and opinions, ahead.
Promote your product line on a page similar to this. Contact matt at oyetimes.com for more details.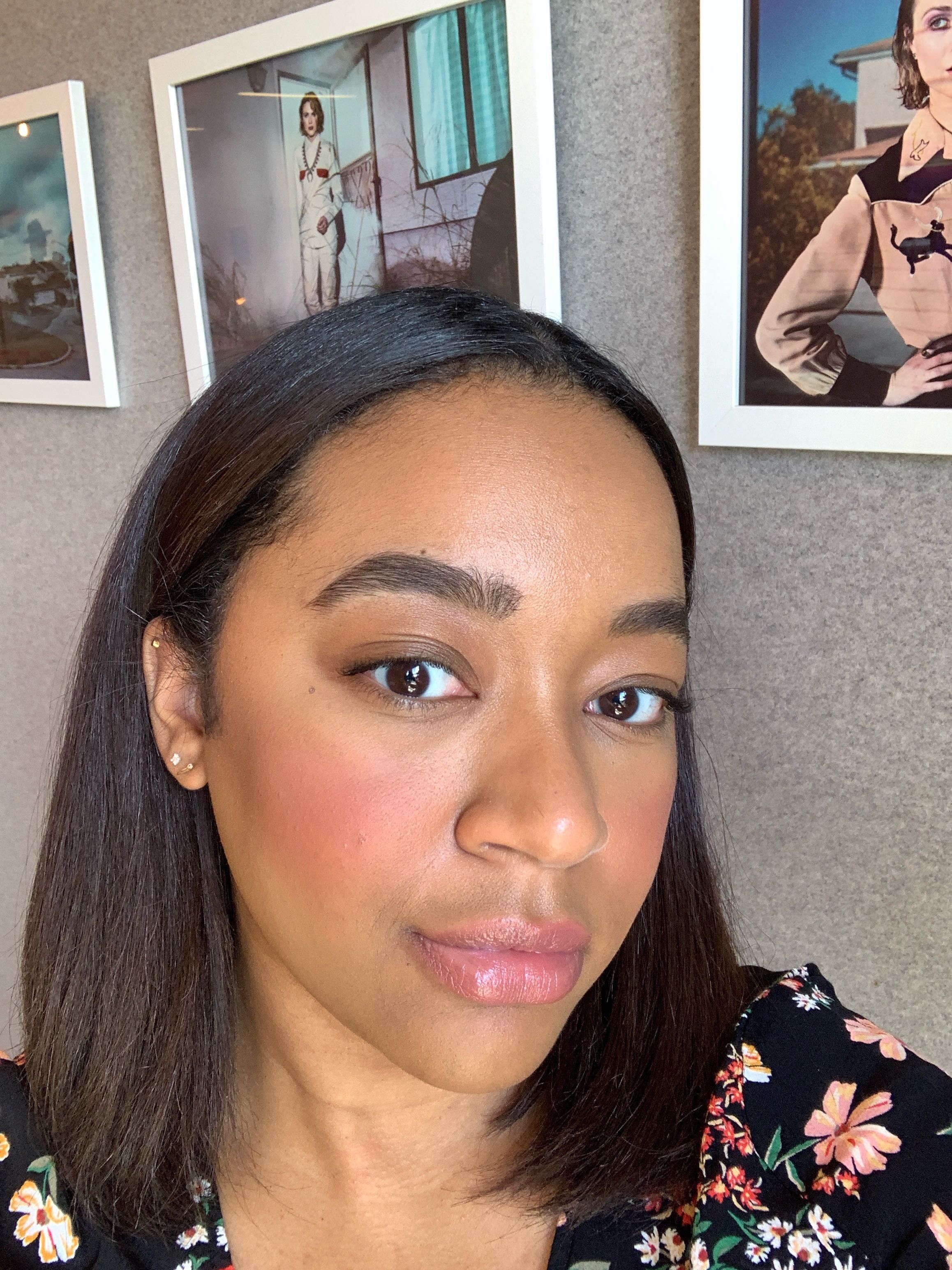 Glossier Brow Flick In Brown
"At first, I didn't have high hopes for this brow marker. I'm more of a fine-tipped pencil and tinted gel type of gal. When I glided the felt tip along my hand to swatch it, I was skeptical that its sheer pigment could enhance the sparse areas of my eyebrows. But a few strokes in, I found myself pleasantly surprised. The marker created teeny, hair-like strokes that looked especially natural toward the center of my brows. I found it more difficult to draw when I reached my tail area, which grows in two different directions, but I was impressed overall. I can't promise to dedicate more time to crafting faux hairs each morning, but I would use this any time I want my brows to look more natural." — Aimee Simeon, Beauty Writer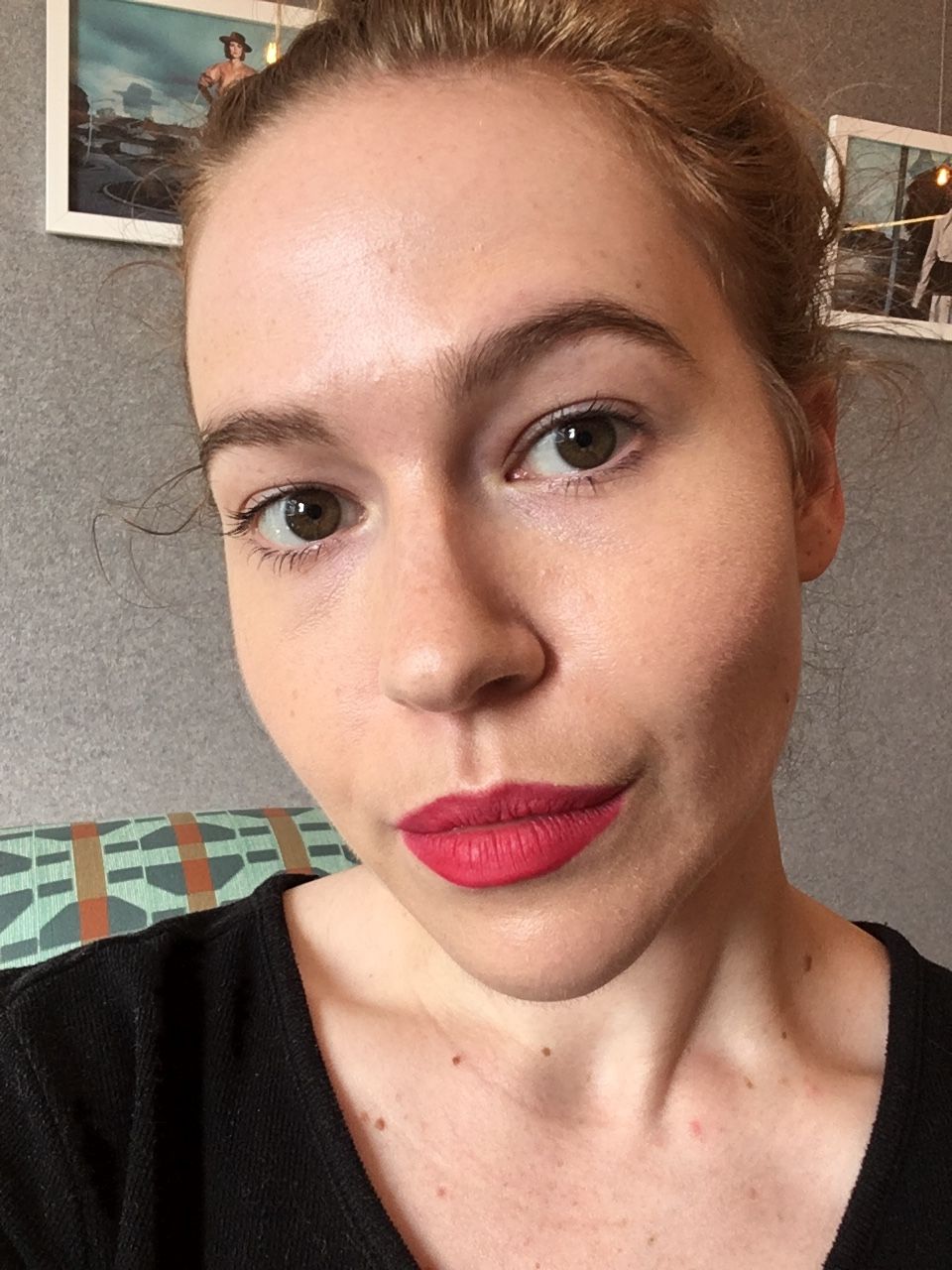 Glossier Brow Flick In Blonde
"I'll admit that I have longtime animosity toward brush-tipped and even felt-tipped brow products; I just don't have the skillset to painstakingly mimic the shape of all my eyebrow hairs, and it always ends up looking obviously drawn on. Needless to say, I wasn't a huge fan of this product. The formula is quite sheer, which is good because one wrong stroke doesn't mean a totally ruined brow, but it also means you have to keep on redrawing your strokes. Ultimately, I ended up with brows that are just slightly more defined, and not worth the 10 minutes I spent doing them." — Rachel Lubitz, Senior Beauty Writer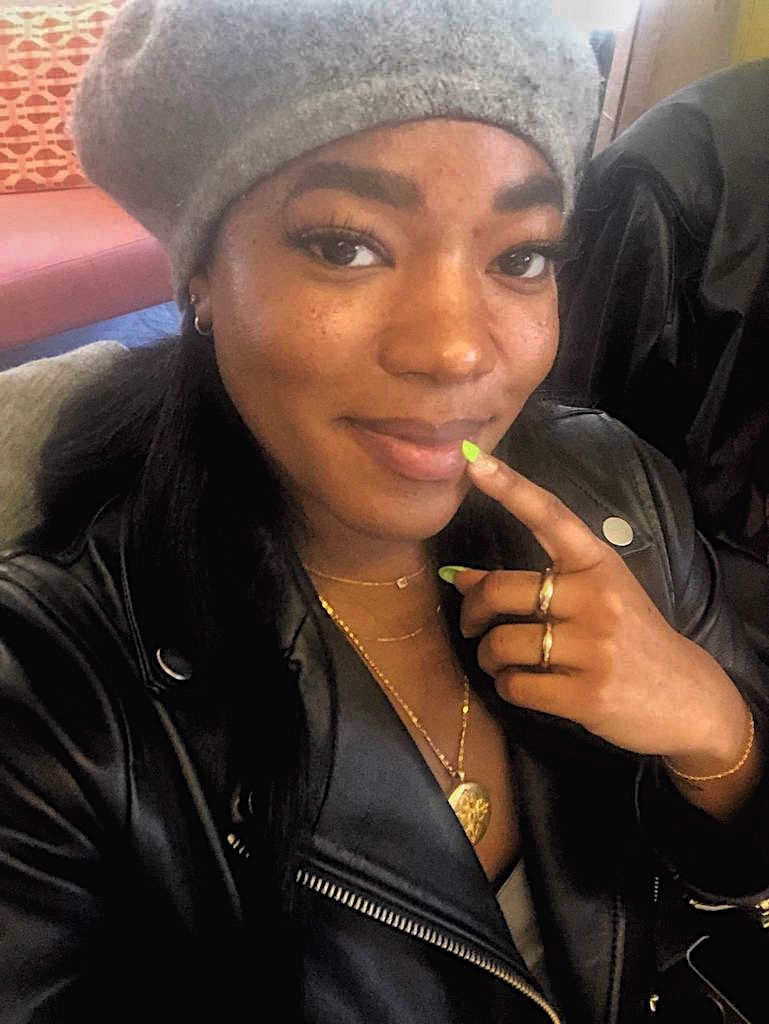 Glossier Brow Flick In Black
"In preparation to use this brow liner, I watched Tracee Ellis Ross apply a similar product on Instagram. I wish there was a brush on the opposite end of the pen, as I needed to brush my brows to shape them before I started to fill them in. Either way, I shook the pen and got to work making hair-like strokes. I didn't expect the product to be as pigmented as it actually looks on my skin, so I was a bit heavier-handed than I needed to be. As a result, my brows are not as natural-looking on my first go, but I think I'll be better if I try it again. I used Boy Brow afterward to lock everything in, and I actually loved the final look. I can't wait to perfect how I apply it next time." — Channing Hargrove, Fashion News Editor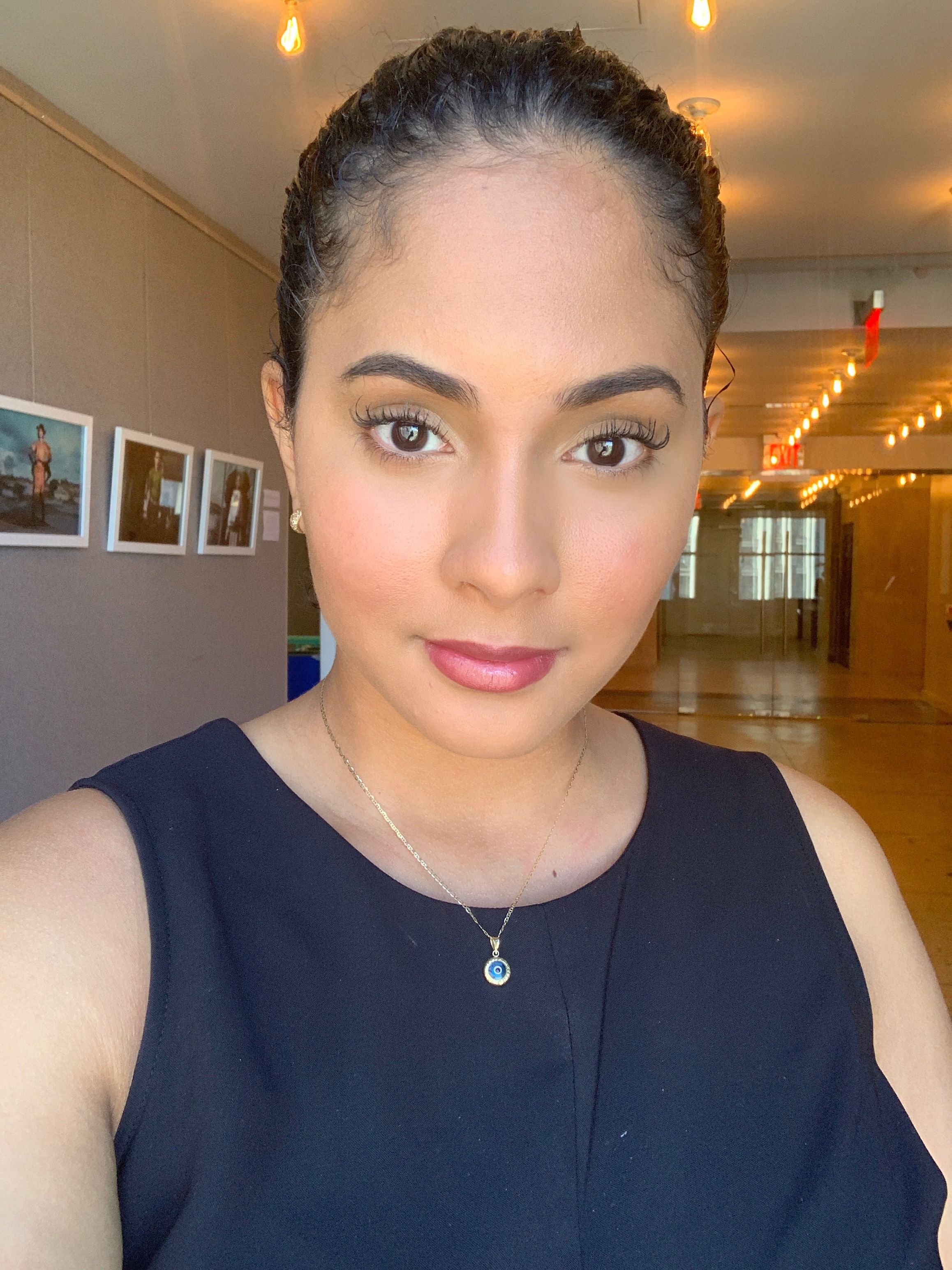 Glossier Brow Flick In Brown
"For my thick brows, less is always more, so I was intrigued by the fact that this was a sheer formula. After drawing on a couple of strokes, I thought, Is this doing anything? It was only after two minutes of drawing that I really saw a difference — they're definitely not lying when they say it promises barely-there pigment.
"Although the brand suggests using the Brow Flick before the Boy Brow, I found that reversing the order — and using the tool to fill in any remaining sparse areas — really made all the difference. I'd consider this more of a touch-up tool or a product for no-makeup makeup days when I just want to fill in a spot or two." — Thatiana Diaz, Beauty Writer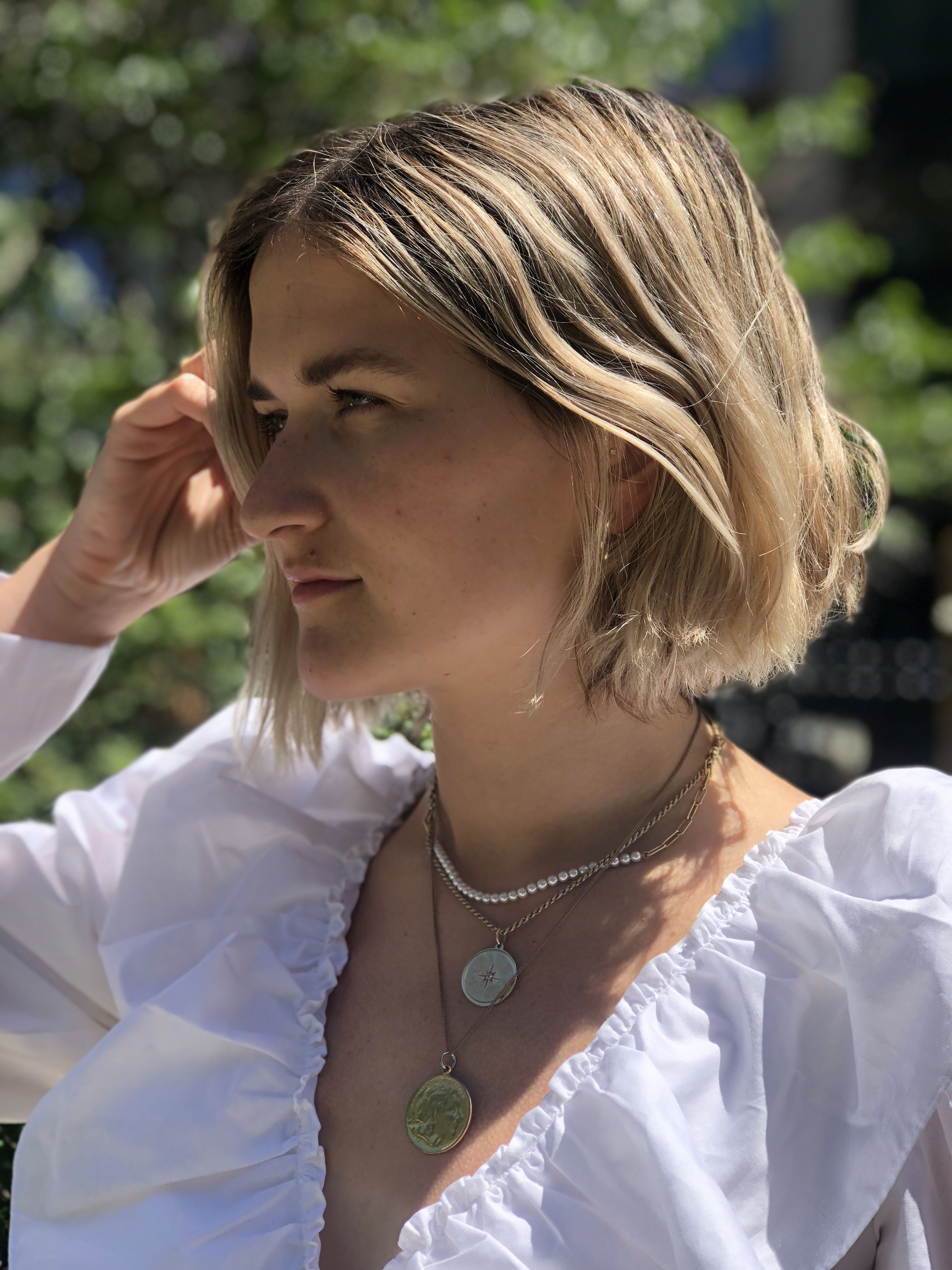 Glossier Brow Flick In Blonde
"I barely touch my brows, like ever. But when I do, I only use Glossier's Boy Brow, so I was excited to see how Brow Flick compared to my beloved pomade. It went on really smooth and isn't one of those messy brow pens that makes you look lopsided if you mess up a bit. Overall, it added slight definition and when paired with Boy Brow, created a very natural, yet elevated brow look. I'd definitely recommend it for people who don't want intense brows, but whose brows just need a little extra love." — Eliza Huber, Fashion Market Writer
Click HERE to read more from Refinery29


Loading ...