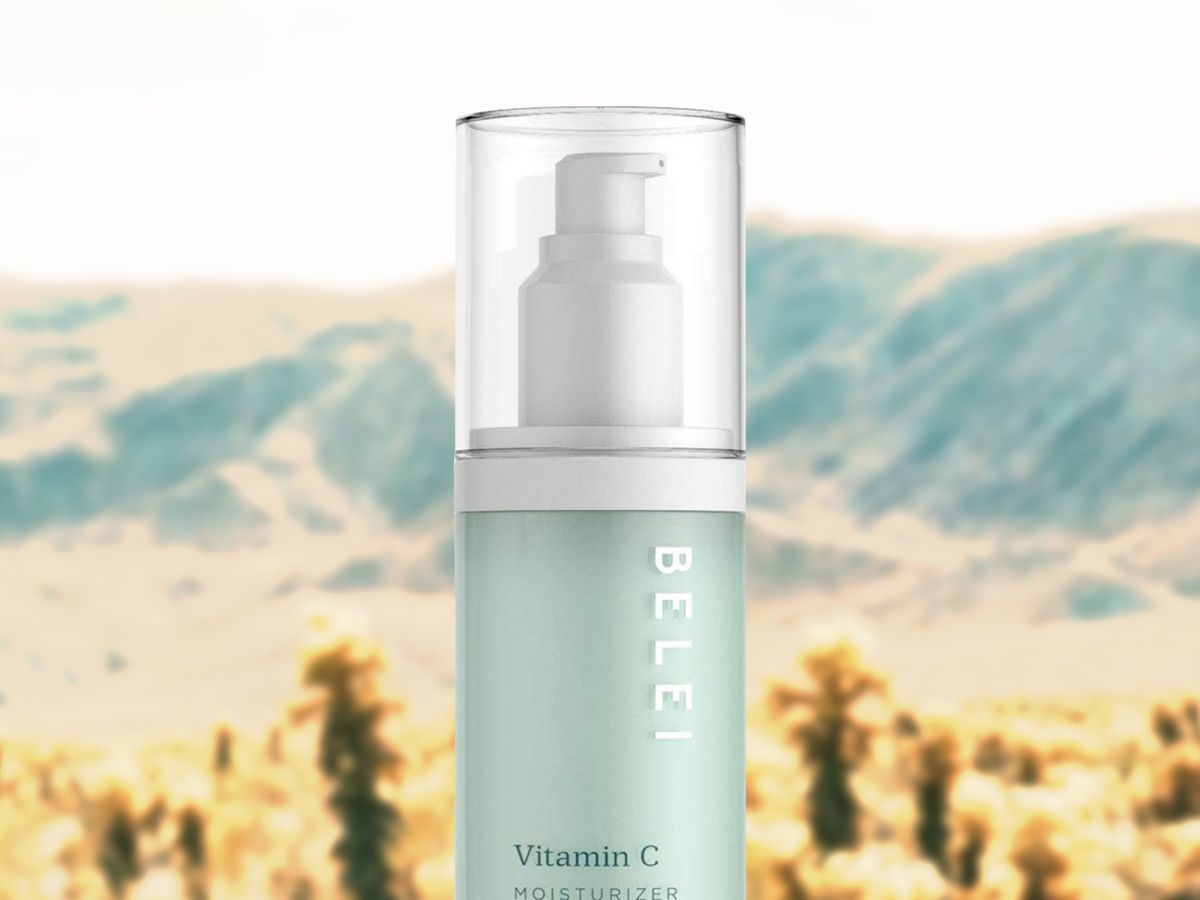 Amazon quietly unveiled its new in-house skin-care brand Belei earlier this year, and since then, it's been a dark horse of affordable beauty products that you can buy on Prime. The entire collection is free of parabens, phthalates, sulfates, and fragrance, not tested on animals, and come in bottles sourced from recycled materials — pretty compelling considering the price point. So, ahead of this year's Prime Day, we've done a deep dive into the brand's entire scope of products — serums, moisturizers, cleansing wipes galore — to bring you our honest feedback on what's worth adding to cart.
Whether you've got dry skin or are feeling extra oily (summer skin probs, amirite?), Belei has something for almost everyone. And while all non-sale prices are under $40 year-round, with Prime Day right around the corner and deals expected on their top in-house brands, this might be your chance to shop the entire suite at seriously steep discounts. Study up before you make the purchase and see what Refinery29 editors had to say about the entire line.
Promote your product line on a page similar to this. Contact matt at oyetimes.com for more details.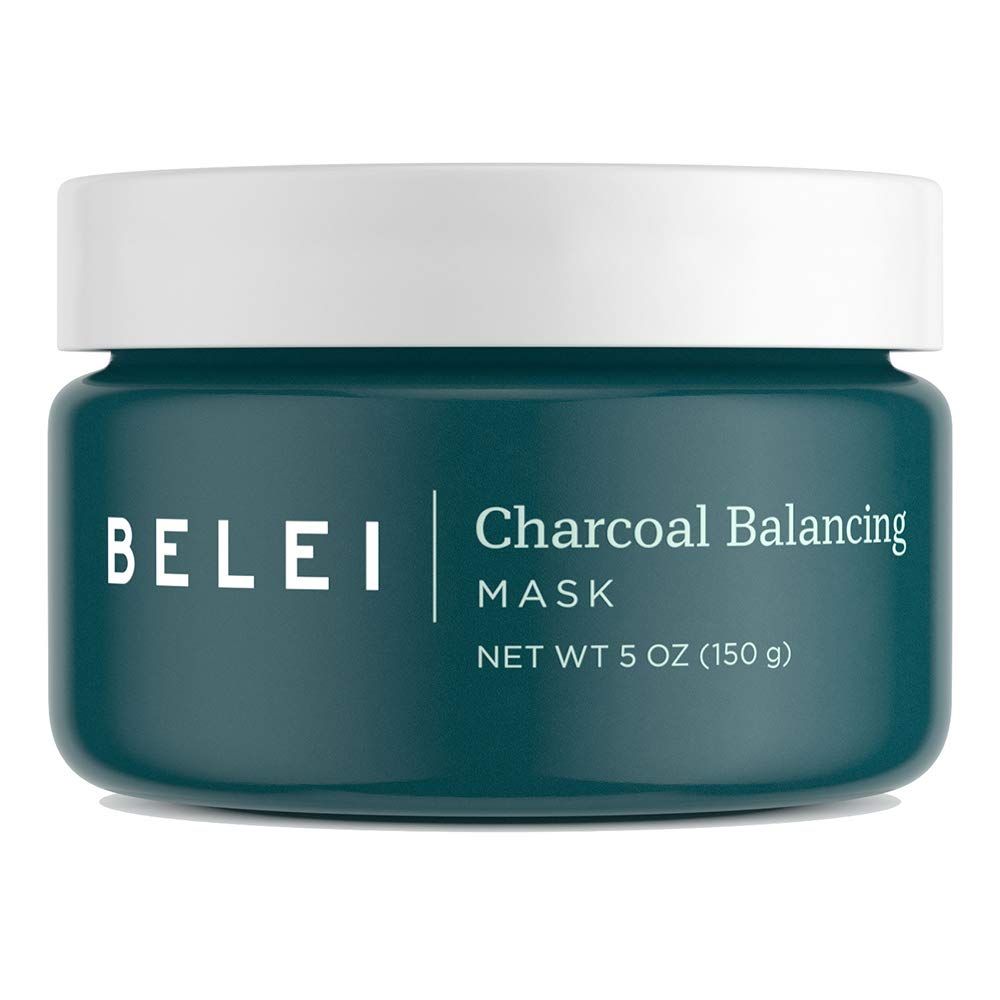 Charcoal Balancing Mask
"I used this in the morning after washing my face (with hand soap). It has a nice consistency and went on easily. I'm wasn't sure if I applied enough, but after 15 minutes I rinsed my face and my skin seemed smoother and brighter. I waited for a few minutes to apply moisturizer as a test — usually, if I don't apply moisturizer immediately after washing my face, my skin starts to feel super dry and tight. But my skin actually felt really hydrated. I probably could have gotten away with not applying moisturizer at all, but I put on a little sunscreen because I was going outside. This was actually my first time using a mask, so I don't have a lot to compare it to, but I liked it and would definitely use it again." — Emily Ruane, Fashion Market Writer
Belei Charcoal Balancing Mask, $18, available at Amazon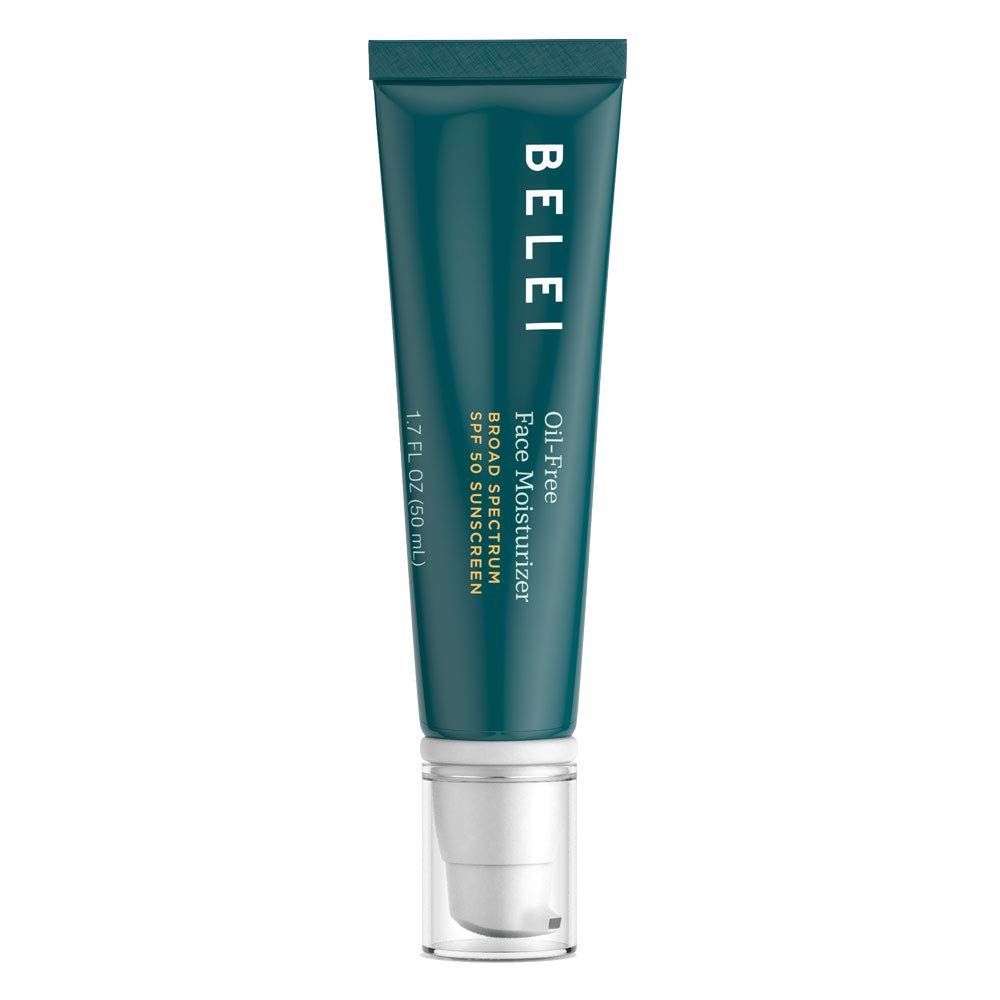 Oil-Free Face Moisturizer
"I have oily, acne-prone skin, so I was initially a little nervous about the texture of this day cream, which is a bit thicker than I usually use. The opaque, white cream took a little blending before fully disappearing into my olive skin (I'm not about that ghostly life), but surprisingly didn't feel greasy or heavy on, and SPF 50 is great for shielding my skin from UV rays."— Karina Hoshikawa, Beauty & Wellness Market Writer
Belei Oil-Free Face Moisturizer, $22, available at Amazon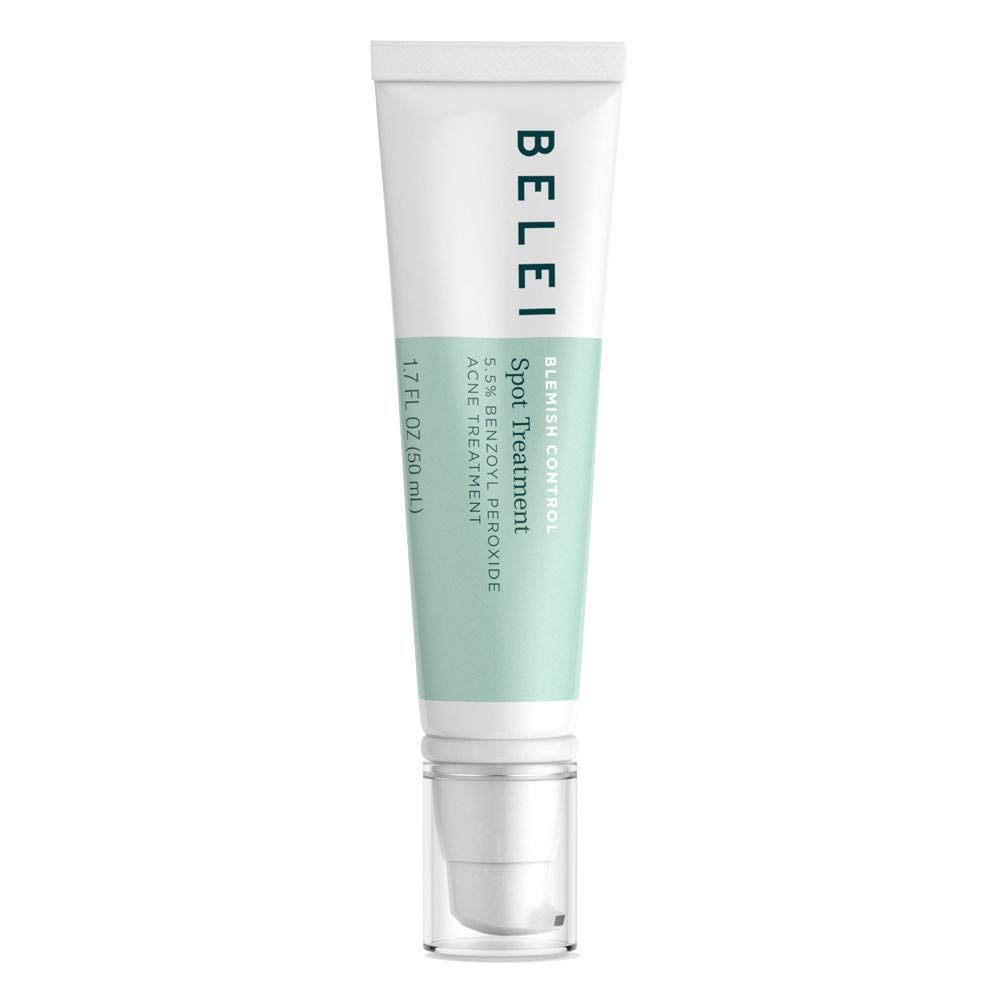 Blemish Control Spot Treatment
"Benzoyl peroxide and salicylic acid are two industry-standard ingredients for zapping zits, but Belei's spot treatment was surprisingly gentle. While it didn't irritate my skin — a huge plus — it also was perhaps a little too mild for anyone looking for an overnight solution. (i.e., me.)" — Hoshikawa
Belei Blemish Control Spot Treatment, $22, available at Amazon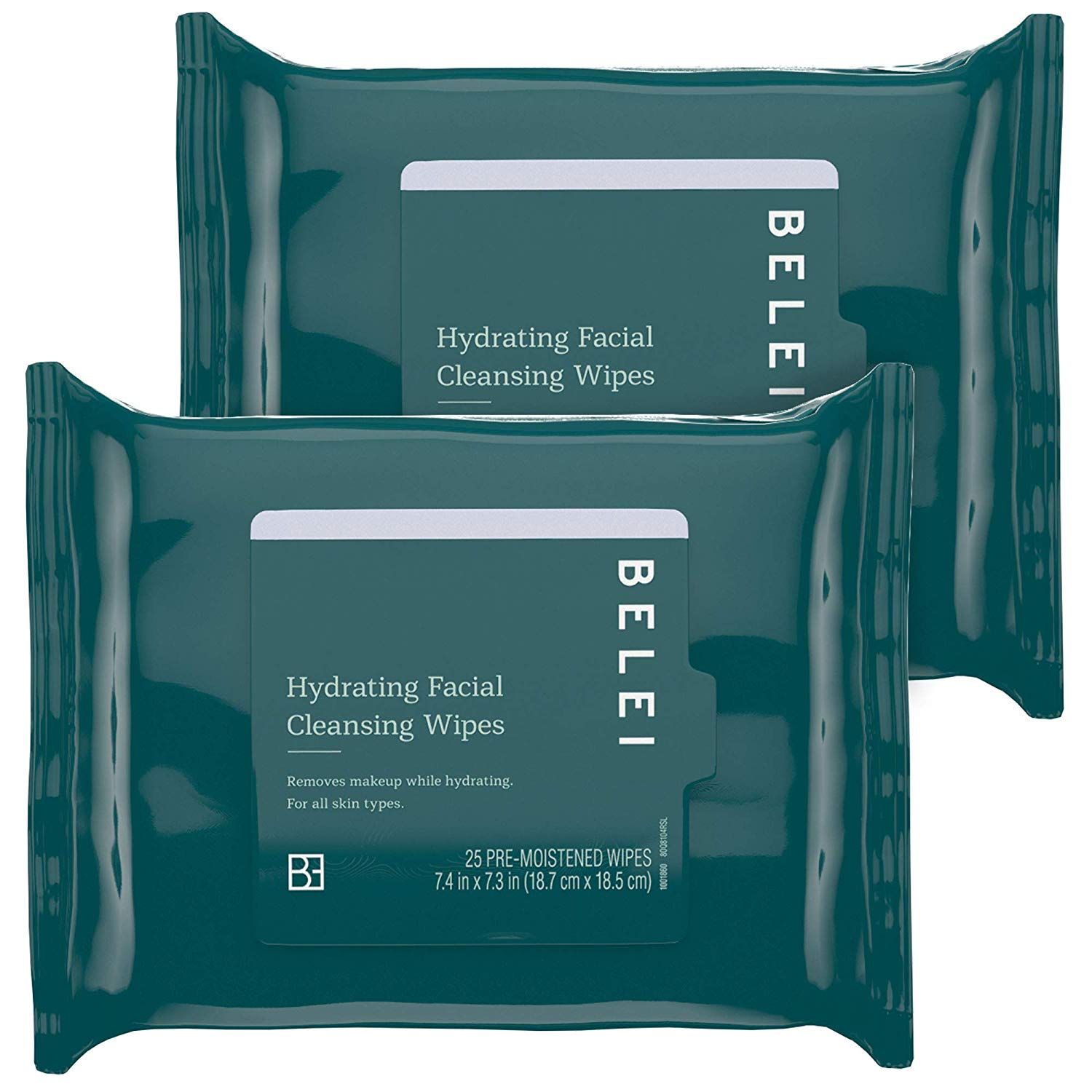 Hydrating Facial Cleansing Wipes
"These makeup wipes feel like velvet — super soft and feel much more luxurious than their $9 price point. Although they're hydrating, these makeup wipes are very cleansing and have made my facial cleansing routine a breeze. They can also substitute your cleanser in the morning if you're in a rush, but still want to feel refreshed and hydrated in one step." — Amani Richardson, social media intern
Belei Hydrating Facial Cleansing Wipes, $9, available at Amazon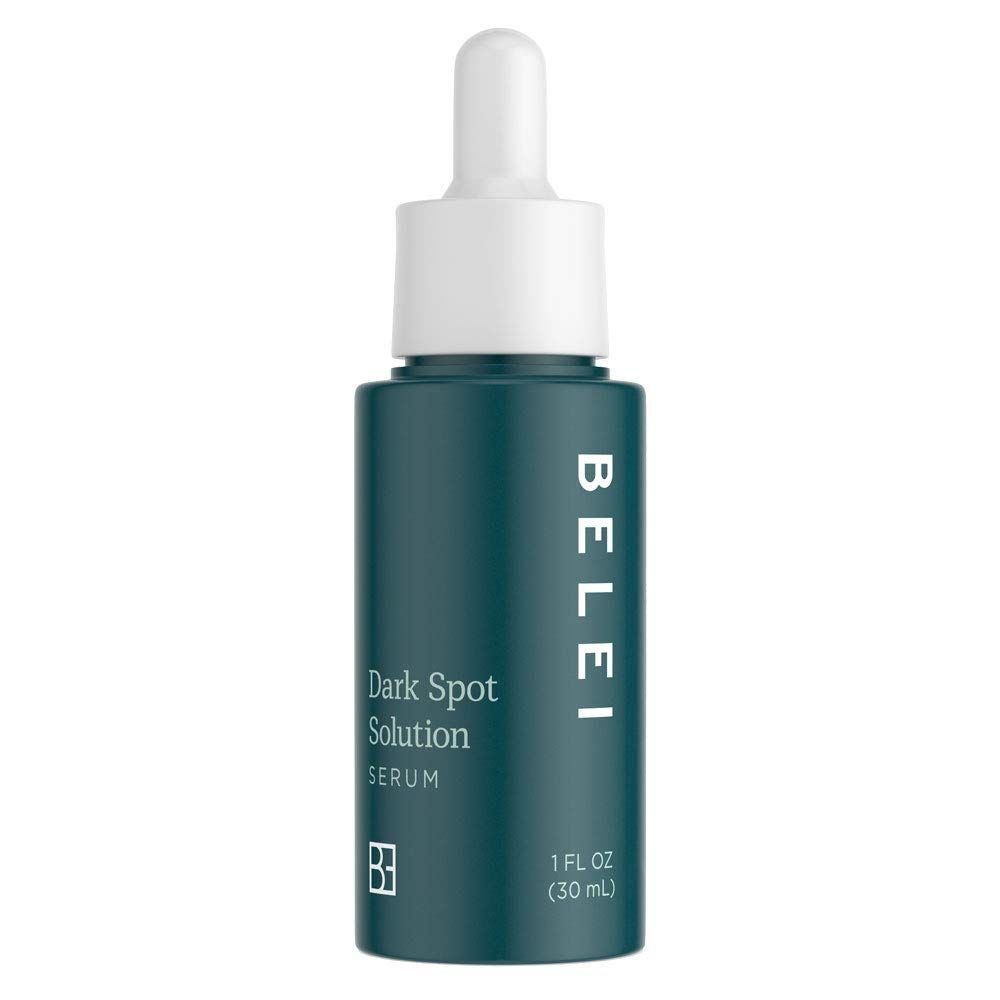 Dark Spot Solution
"I have some hyperpigmentation on my cheeks and chin as a result of acne scarring, so anything with "dark spot" on the bottle immediately has my attention. Belei's serum was super lightweight and absorbed well, but over the course of testing, didn't seem to do a whole lot for my skin. To be fair, hyperpigmentation can take years to fade (unless you pony up for in-office laser treatments with a derm), but other Amazon reviewers seemed to echo my experience. However, if you have less intense discoloration, maybe this will work for you." — Hoshikawa
Belei Dark Spot Solution Serum, $22, available at Amazon

Triple-Peptide Eye Cream
"I have super Sensitive — yes, capital S — skin, so was a bit nervous about swatching to a new product on my face (a place prone to eczema and perioral dermatitis). My initial reaction to this "triple-peptide" cream was that it felt light and rich without being overly greasy once applied to my under eyes. I echo the Amazon-reviewer chorus in the sentiment that a little does, in fact, go a long way. After a few days of use, I haven't noticed any major brightening results as far as dark circles go…But, I also haven't experienced any flareups or irritations from my forever moody complexion." — Elizabeth Buxton, Lifestyle Market Editor
Belei Triple-Peptide Eye Cream, $22, available at Amazon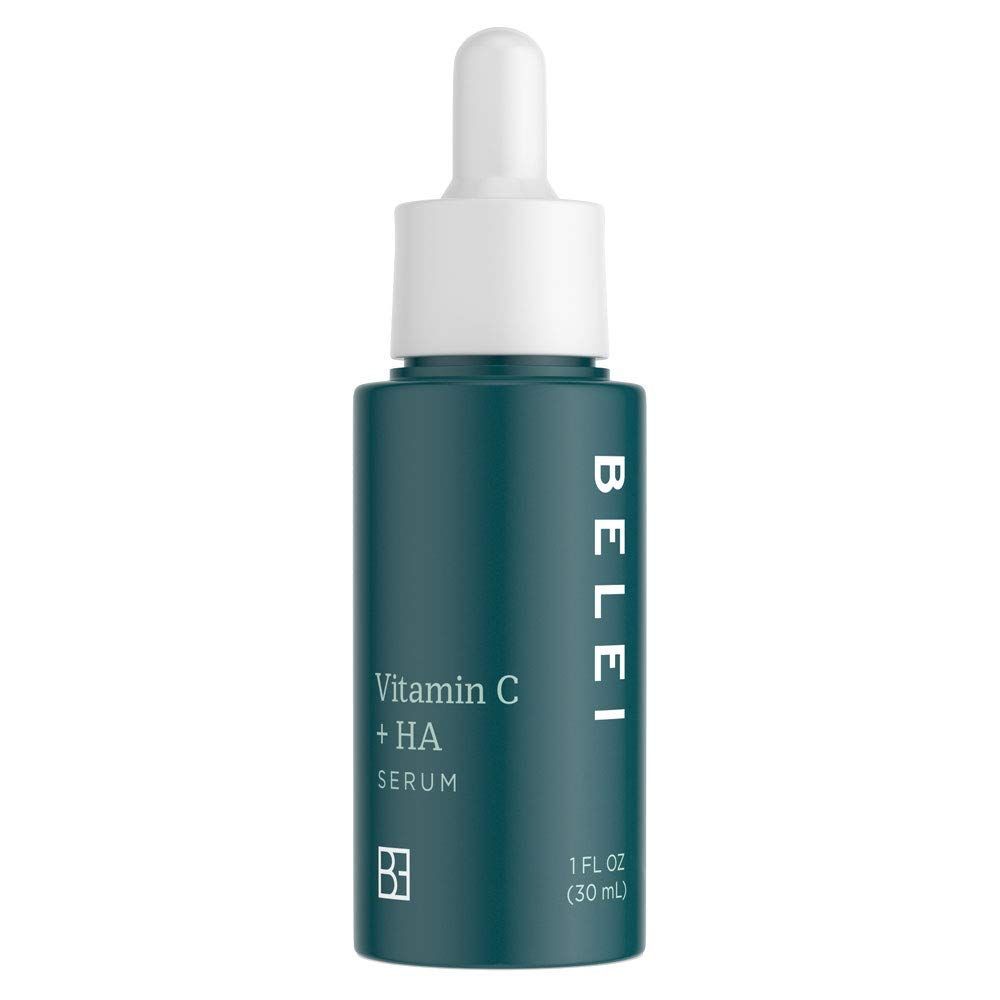 Vitamin C + HA Serum
"I have dry skin that's not usually prone to breakouts but needs lots of moisture to keep it in check. Vitamin E and botanical face oil are a part of my daily routine. I don't currently use a serum but I do add a blended Vitamin C powder (from Vitabrid) to my moisturizer for skin brightening. The first time I applied this Belei product, I did not read the directions and dropped a bunch straight onto my face in the morning — it's meant to be applied sparingly at night. I did not love the feeling of it on my skin even after I adjusted the amount and applied it correctly because it left a slightly tacky feel, not luxurious or smooth or especially hydrated. It was alright since it's meant to be added right before you go to bed, but I still wasn't thrilled with it. After three weeks my skin didn't look any better or worse for using the product. It barely had any scent (bonus in my books) and did not irritate my skin. Not a glowing review for this one — I'd say it's just fine and likely better for someone who already uses a similar serum and might want to try out a new option at a lower price." – Marissa Rosenblum, Senior Shopping Director
Belei Vitamin C + Hyaluronic Acid Serum, $35, available at Amazon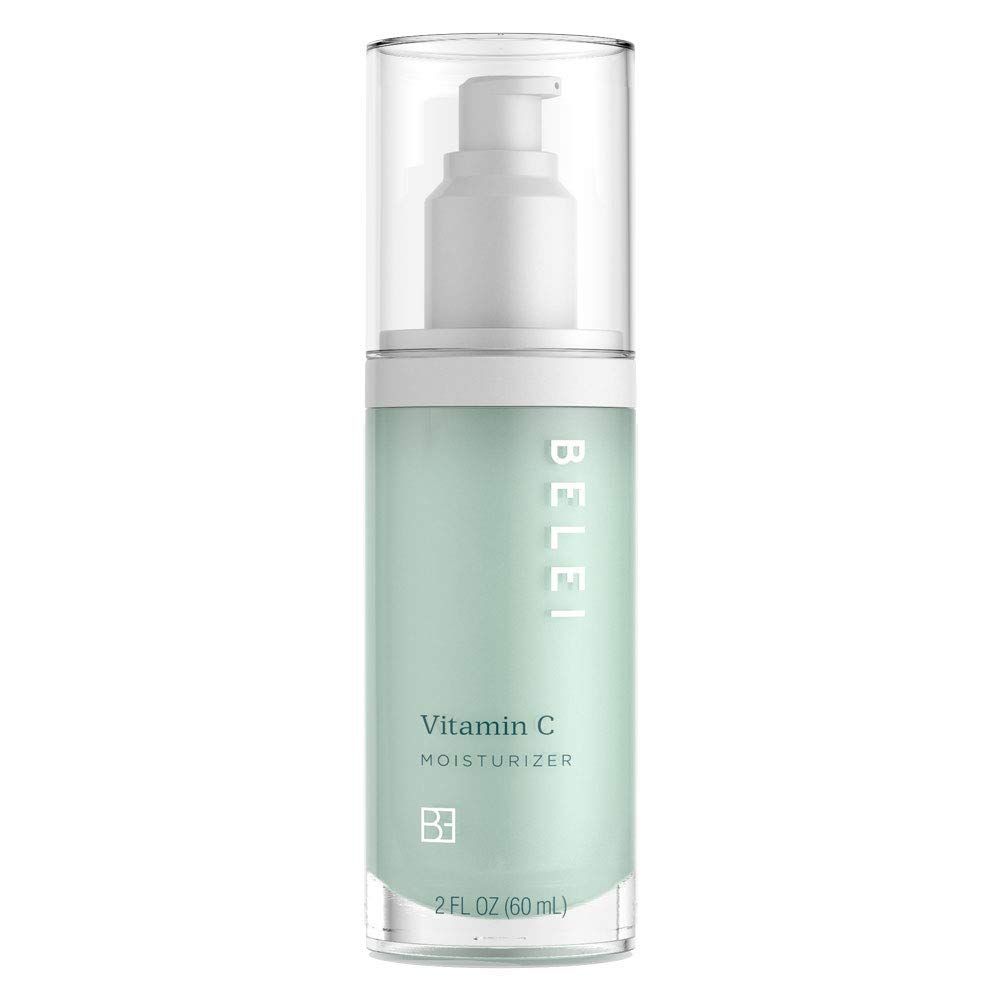 Vitamin C Moisturizer
"The moisturizer is very lightweight and it's perfect if you're someone like me, who has to layer on loads of sunscreen after applying your moisturizer. The hyaluronic acid keeps my face feeling super supple, smooth, and hydrated. Dark spots and inflammation are my key skin concerns and I've also noticed gradual fading away of my acne scarring." — Richardson
Belei Vitamin C Moisturizer, $35, available at Amazon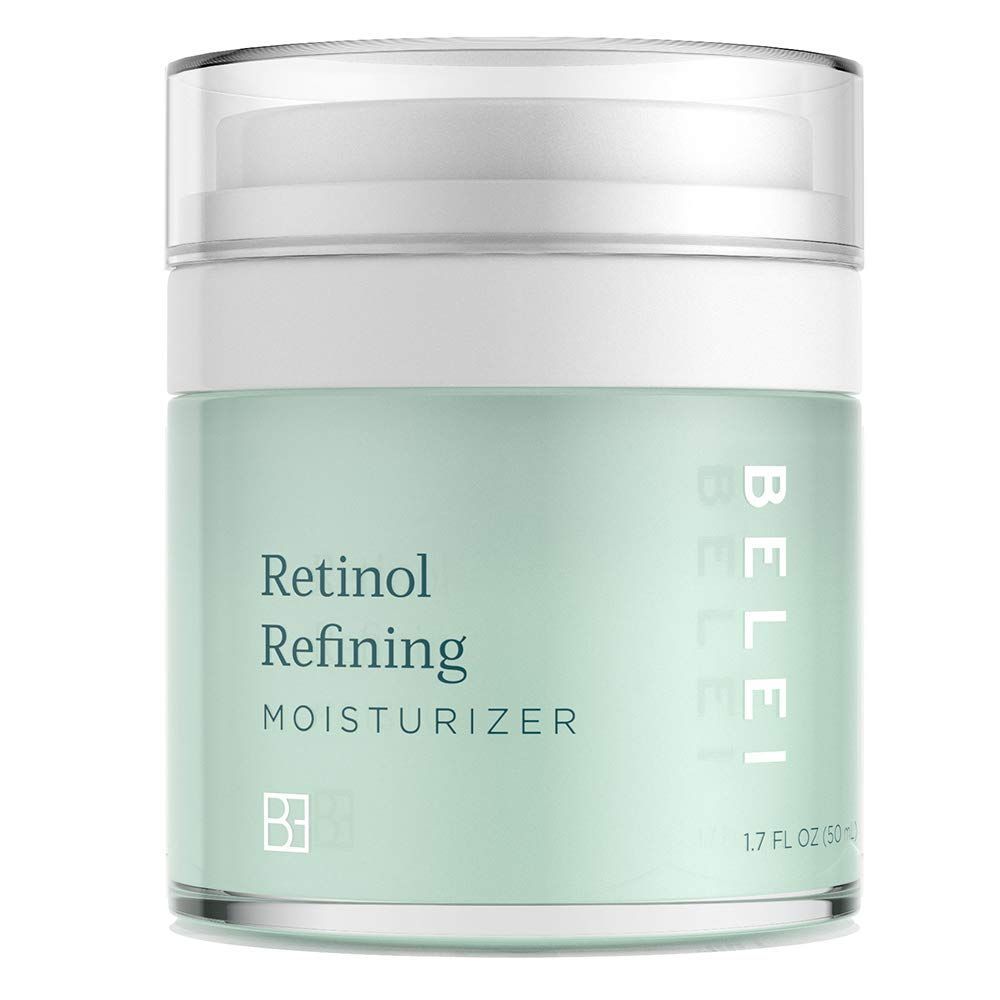 Retinol Refining Moisturizer
"I typically don't moisturize at night (I know, I'm bad), so I was excited to try this moisturizer! The bottle itself is super user-friendly and allows for easy application. The formula is soft, not too scent-heavy, and has been kind to my overly sensitive (and typically easily irritated) skin. I'm eager to see how continuous application will leave my skin." — Katie Cruz, Associate Social Media Editor
Belei Retinol Refining Moisturizer, $35, available at Amazon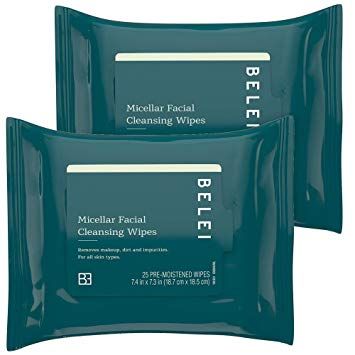 Micellar Facial Cleansing Wipes
"Like other Refinery29 beauty editors, I'm a big fan of micellar water wipes. As someone who is constantly swatching products at my desk and doing last-minute makeup changes in the morning (I'm indecisive when it comes to eyeshadow, okay?), I love a gentler face wipe, and this stuff definitely fits the bill. Plus, it easily removed a near-indestructible red liquid lipstick with minimal residue — the true test of any makeup remover." — Hoshikawa
Belei Oil-Free Micellar Facial Cleansing Wipes (Pack of 2), $9, available at Amazon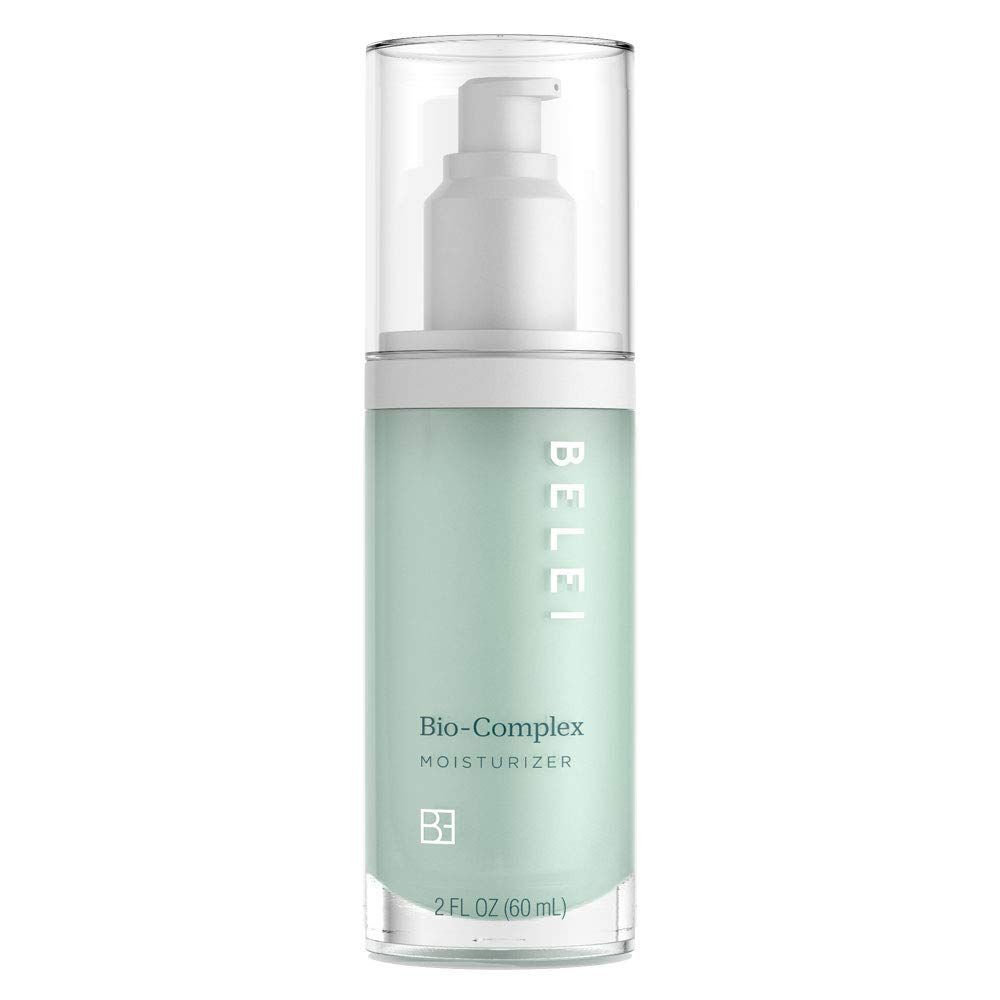 Bio-Complex Moisturizer
"I normally use a face oil as moisturizer, so this was a new consistency for me. Water-based moisturizers tend to irritate my skin after having used an oil for so long, so I was pleasantly surprised when Belei's did not. At all. While the consistency took some getting used to, I really did like the way this made my skin feel — super-hydrated, almost velvety, but not greasy at all." — Ruane
Belei Bio-Complex Moisturizer for Dry Skin, $35, available at Amazon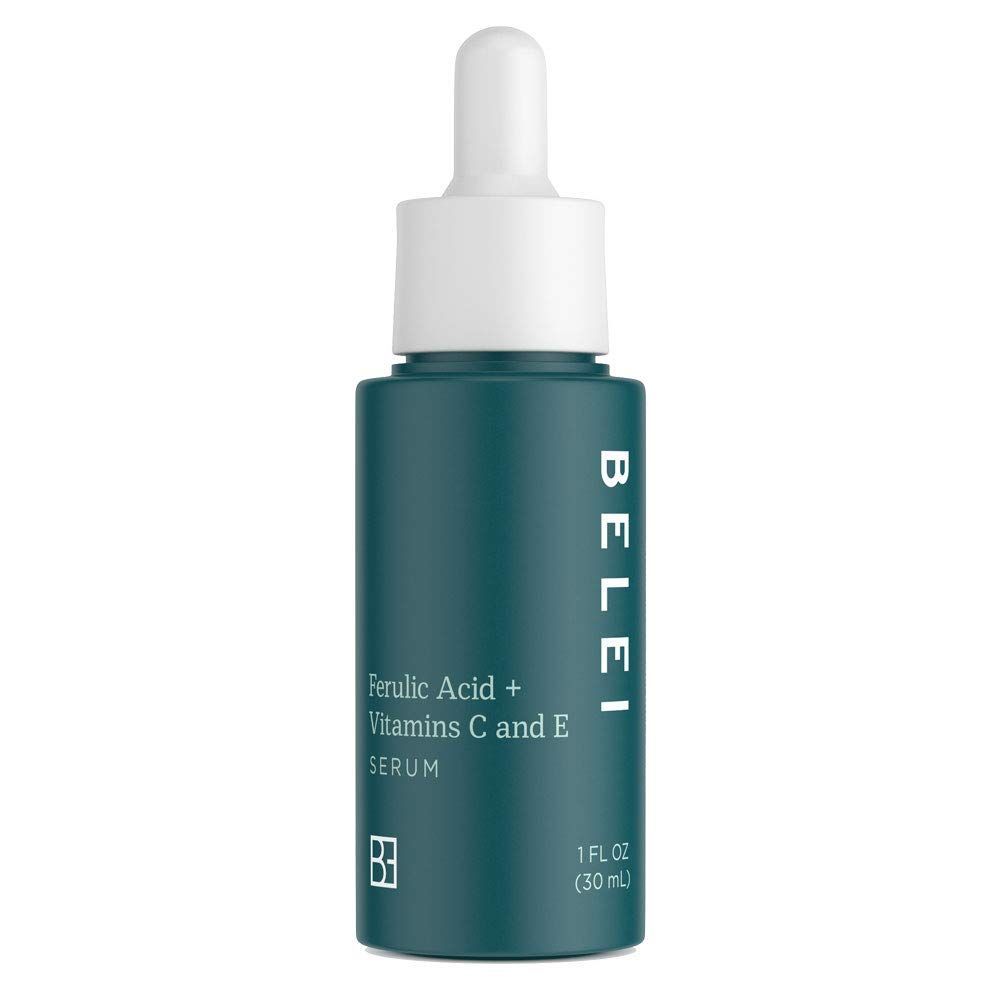 Ferulic Acid + Vitamins C and E Serum
"This serum is awesome for skin-care beginners because it has brightening and hydrating ingredients that make it a great two-in-one product. I used it during the evening not expecting much the next morning, but I definitely felt like my skin looked plumper and a bit brighter when I woke up. I wouldn't say this is the end-all-be-all serum, but if you're looking for an affordable option that you can get delivered with free Prime shipping, this is for you." — Hannah Bullion, Associate Social Media Editor
Belei Ferulic Acid + Vitamins C and E Serum, $40, available at Amazon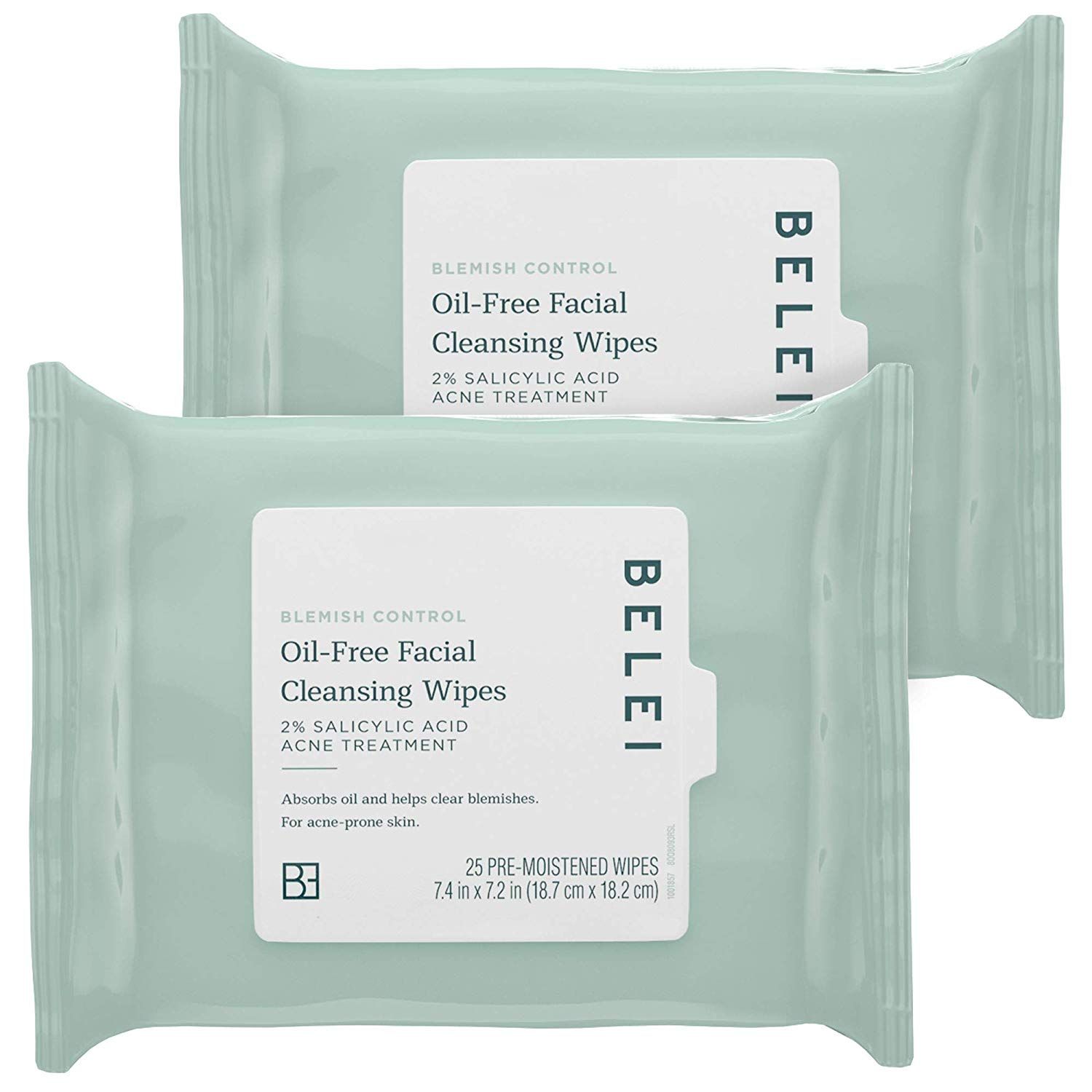 Blemish Control Oil-Free Facial Cleansing Wipes
"I'm not a huge believer in facial cleansing wipes, mostly because I love a good double cleanse and find the act of washing my face to be somewhat calming. But having this in my bag pre-SoulCycle might have actually saved my life. Not only did it wipe away all my makeup, it left my skin feeling refreshed, and gave me peace of mind that my post-cycling sweat wouldn't break me out *too bad*." — Hannah Bullion
Belei Blemish Control Oil-Free Facial Cleansing Wipes, $10, available at Amazon
Click HERE to read more from Refinery29


Loading ...