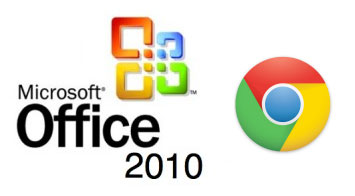 You can publish this article on your website as long as you provide a link back to this page.
This article was last updated on April 16, 2022
Users of Microsoft Office 2010 are still warned to be careful installing the Google Chrome browser since it disables some of the important features in Outlook and Word.
Among other things, linking an internet address from an email or document stops working in some cases after Chrome is installed.
This is a major productivity loss that forces you to copy HTML code from documents to the browser. Sweet.
Even if you remove Chrome, HTML linking will not return to MS Office without considerable effort and waste of time.
In September 2010 I installed Chrome on my computer. Office was broken. The worst problem was that Chrome had broken something in the registry that defied fixing.
I had to re-install Windows 7 from scratch along with all of my applications, bookmarks and links. I lost a week of work in the process.
The nasty part of this is that Google is aggressively pushing Chrome through updates to its other software and affiliations with other companies. In the past month I've had to reject installing Chrome on a regular basis.
When I came home from a trip to Nova Scotia last night, I wanted to see the map of the islands we explored in the LaHave River. Google Earth suggested an upgrade.
In an instant Google Chrome had installed itself on my computer without warning.
Fearing the worst, I opened Outlook and immediately got an error message telling me I didn't have administrative rights to click on HTML links in my email. Right, been there before and still can see the scars.
It took an hour to remove Google Chrome, clean up my registry with CCleaner, restore Windows 7 to May 25th. Also included in the process to get things working was a Firefox Clear History that remove my stored logins and passwords.
It was bizarre how Chrome had infected my computer. Simple programs like this blog and Facebook refused to load graphics or CSS before or after the restore.
Things seem to be working today but I am nervous.
Let other pioneers get the arrows in their back on this one if you are a MS Office 2010 user.