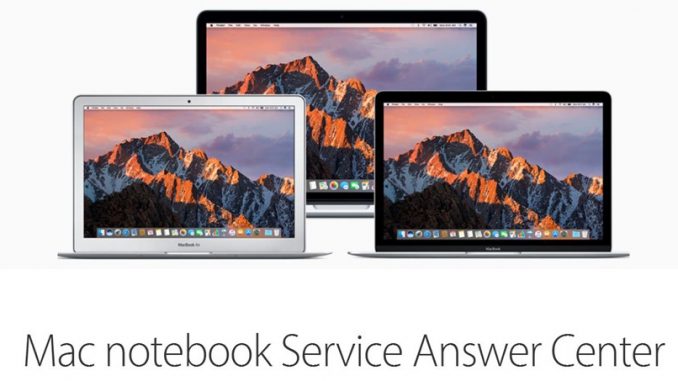 You can publish this article on your website as long as you provide a link back to this page.
This article was last updated on April 16, 2022
By Stephen Pate – Apple no longer provides warranty support for your new MacBook on PEI. Apple provides lower warranty coverage than most other computer companies. I was surprised by that.
If you have an Apple computer under warranty you will have to take it to a repair depot yourself. Once repaired you will have to make arrangements with someone other than Apple to have the computer returned.
That is not what Apple promises on the Apple Store page called Mac notebook Service Answer Center which says
Send it in
Contact us and we'll send you a box you can use to send us your Mac notebook. We'll return your repaired product to you as quickly as possible.
If you dig deep into the fine print of Apple's warranty they say they may provide mail-in service. The trick is it's Apple's option.
Mail or courier warranty service is standard in the computer industry. Most people will not have the right shipping carton and large corporations negotiate low-cost shipping that costs them very little.
It's also a commitment to excellence in customer service. Microsoft, HP, Dell and Lenovo offer warranty support that includes parts, labor, and delivery to/from a repair center. Dell offers in-home service in some places, Charlottetown PEI being one of them.
Most people believe Apple has the best customer service in the world. That's what Apple says before you buy the computer. Afterwards, they start to give you the run around.
When my 8-month-old MacBook Air stopped working from a defective battery, Apple they suggested I take it back to Best Buy who don't give warranty support for Apple computers.
Then Apple suggested I walk-in to the Halifax Apple Store. When I replied Halifax is a 4-hour drive, Apple said take it to Truro, Nova Scotia for repairs, a 235 km drive plus $54 in bridge and road tolls.
After several long phone conversations, days of emails back and forth from someone called "Morgans Got You", I gave up. My son in Toronto agreed to walk the computer into a local Apple service center. One month and $80 later the battery was replaced free under warranty.
The change in support policy covers the MacBook, MacBook Air, MacBook Pro, iMac, and MacPro.
Had I known in advance the warranty service was 2nd class from Apple, I would have bought a Dell XPS 13 which is a better computer than a MacBook. It has a faster processor, better screen, more memory and storage and in-home warranty. Live and learn.
By the way, there is a closer Apple service provider in Moncton at Jump + but the Apple Support folks didn't know that. It's still not mail-in or local service on PEI but closer than Truro or Halifax.
Click HERE to read more