Don't be ashamed or embarrassed if you're a little late to the podcast game. In the past, podcasts have not been all that interesting. At least not to me.
When I was in college, the last thing I wanted to do once I got home from lectures, classes, and labs, was to listen to another person tell me about more things that I did not care about. The word "radio" meant top 100 hits, or long commercials about local tire companies. But damn, has that changed.
Today, in mid 2016, podcasts are simply THE SHIT. They are (basically) commercial-free conversations that keep you both entertained and in the know.
It's funny how many of my friends have their own lists of "essential listening," an audio version of "required reading," that I didn't even know about. For a long time, no one wanted to be that person at happy hour quoting a podcast. But now, here we are.
Ahead, I have compiled a podcast starter kit for beginners. The training wheels are still on with this selection, as many of these shows are pretty mainstream and feature well-versed hosts who cover content in a way that isn't too alienating or opinionated.
A quick overview of details you likely already know, but hey — this is for novices. To start, open up your Podcast app (which comes included on iPhones; Android users need to download the app) and click Search. Type in any of the names of the podcasts listed in the following slides. Why not download at least one episode of each and later delete and eliminate them as you find your ideal content?
As a listener, once you find a few or dozens that tickle your fancy, you can subscribe to podcasts. This means that daily, weekly, or biweekly, new episodes will automatically download to your phone via the app.
From here, feel free to customize your own radio playlists with subscriptions far and wide. And a quick life hack for all you subway commuters — make sure you download the episode you want to listen to before you walk down into the tunnels, so that you can listen without internet access.
So, let's get listening.

For An LGBTQ Perspective
Family. Identity. Sex. Family. Tradition. Nightclubs. Stand-up comedy. Growing up.
With their electric chemistry, Nancy hosts Kathy Tu and Tobin Low tackle all of these topics — and more! — from an LGBTQ perspective. From a taking a deep-dive into the gay Republican agenda under President Trump to Kathy Tu's struggles explaining her sexuality to her Chinese mother, each episode will provide a fascinating lens into the LGBTQ experience.

For Laughs
2 Dope Queens
Allow former Daily Show correspondent Jessica Williams and her equally smart and hilarious BFF Phoebe Robinson teach you a little about life, love, and keeping it real. In addition to their own LOL-worthy personal stories, the two host a slew of other diverse and talented comedians. It's a sort of podcast variety show and it's great.
Photo via WNYC.

For Conversation-Starters
Strong Opinions Loosely Held
We here at Refinery29 wanted to create a perfect slice of podcast pie to add to your already balanced diet of shows. Hosted by "pop culture pirate" Elisa Kreisinger, this podcast touches on women-centric issues ranging from false imprisonment to the true meaning of selfies. Each week's topics can easily be translated into enjoyable, yet progressive, brunch talk.
Photo via Refinery29.

For Conversation-Starters, Honorable Mention
This American Life
This American Life is one of the OG go-to podcasts. Each week, Ira Glass and a slew of other preeminent journalists introduce three to four stories all around one central theme. It's a wonderful catalyst for enlightening conversation among people of all walks.
Photo via NPR.

For Your Career
Girlboss
Sophia Amoruso, founder and CEO of the successful fashion retailer Nasty Gal, is on a mission to crack the code of becoming a girlboss for all her listeners, readers, and shoppers. Amoruso does this by inviting powerful and successful female entrepreneurs to walk her through their ongoing climb to the top, from their very first job to their first hires and fires to their future hopes. The closer we all get to the glass ceiling, the harder we can shatter it together, seems to be her unofficial goal. And I'm into it.
Photo via Nasty Gal.

For Love
Modern Love
This podcast from The New York Times column of the same name breaks my heart and stitches it back together each week. The format of the podcast is unique for a few reasons, which is what keeps me coming back. Each week, a celebrity voice, ranging from Emmy Rossum to Joshua Jackson, reads aloud a previously published story from the Times. After the dramatic reading, we get to hear a brief update on the story from the author.
Photo via New York Times.

For The Gossip
Who? Weekly
I am obsessed with this podcast and have no shame about it. Not that one should have any shame, but this one might be considered a guilty pleasure. If you have any interest in celebrities, especially obscure D-List ones, then this is your new mecca. Every Monday, I eagerly await my weekly dose of "Who?" from the knights of Whoville, hosts Bobby Finger and Lindsey Weber. It's all the dirty gossip you never knew you needed to know.
Photo via Who?Weekly.

For The Gossip
Pop Culture Happy Hour
If you want a little less sass with your dose of Hollywood updates, then try out Pop Culture Happy Hour. The podcast comes from the writers behind NPR's Monkey See and focuses on reviewing films and television shows, as well as other breaking entertainment news and updates. The conversation is all-encompassing and requires a bit of Hollywood insight beforehand, but will leave you with a newfound knowledge of everything pop-related.
Photo via NPR.

For The News
Wait, Wait Don't Tell Me
This comedic news podcast often teaches me a thing or two I might have missed in the news that week. It also often leaves me with a smile, which is not a common side effect of hearing the news these days. The game-show format is fun and interesting, but it still tackles politics and international news, and features a variety of famous guests.
Photo via NPR.

For The News, Honorable Mention
The New Yorker Radio Hour
A heavier and heartier take on the news, the magazine's podcast peels stories from the esteemed pages of the weekly publication and retells them in an audio format, often adding exciting voice-overs and interesting new tidbits. Hosted by David Remnick, editor-in-chief of the the magazine, the radio hour also includes appearances from the Comma Queen Mary Norris and the brilliant minds behind its famous cartoons. The only downfall is that the podcast is not as up-to-date as Wait, Wait Don't Tell Me, as much of the content is curated from previous print issues of the magazine.
Photo via The New Yorker.

For Celebs
Here's The Thing With Alec Baldwin
The actor — with his distinctive, great-for-radio-voice — hosts a show featuring a slew of fellow actors, creatives, and industry leaders. The topics range from the arts to politics to relationships. He's (maybe surprisingly) a pretty good mediator. His guests talk about their careers, successes, and challenges they faced along the way.
Photo via WNYC Radio.

For Celebs, Honorable Mention
Anna Faris Is Unqualified
Who wouldn't want actress Anna Faris in their earbuds, hosting genuine and charismatic conversations with other recognizable names? Faris and her co-host Sim Sarna also take call-in questions from listeners, do short celeb interviews, and give a slew of "unqualified" and "not great" relationship advice, as the description of the podcast states. This is also where Jenny Slate and Chris Evans low-key revealed their love for each other.
Photo via AnnaFarisIsUnqualified.com.
Click HERE to read more from Refinery29.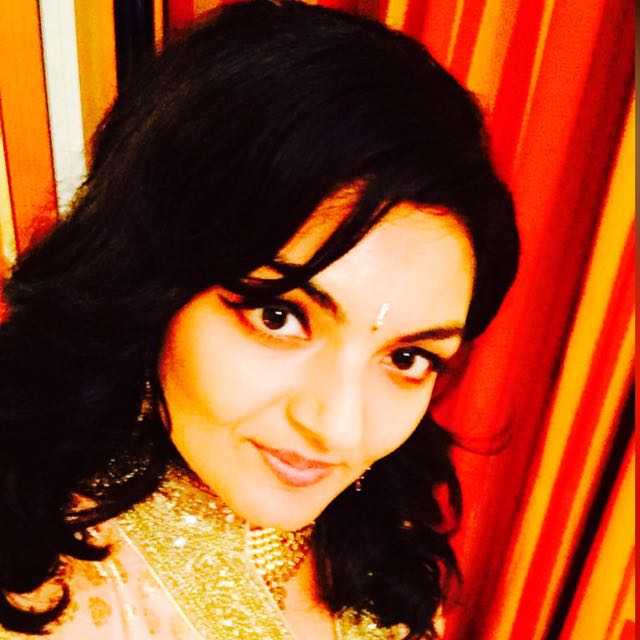 Vote for Shikha Dhingra For Mrs South Asia Canada 2017 by liking her Facebook page.


Loading ...